How low can Bitcoin go before you start to get worried?
Despite doubling this year, bitcoin's price has gone down for months. At what point do you start to worry?
I have a very exact answer.
Worry when the price drops to $4,910.
If bitcoin drops below that price, all hell will break loose. That price marks the 200-day weekly simple moving average, a key price level that bitcoin has never dropped below.
Ever.
See it on this chart, marked with an arrow: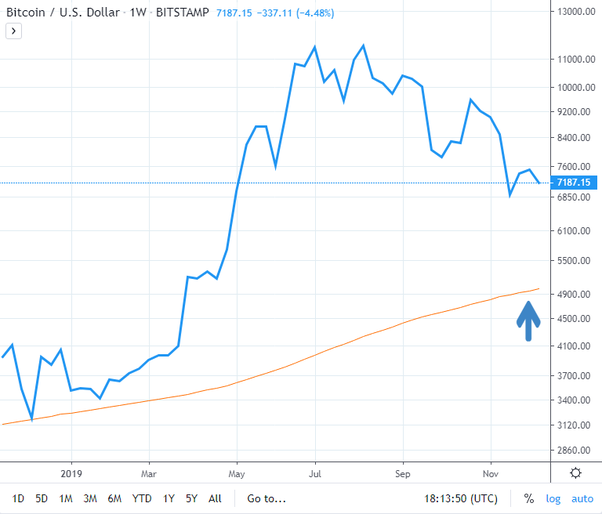 While that number will get slightly higher with each passing day, it remains the absolute floor for bitcoin. Each time bitcoin's price flirts with this level, it goes back up.
If we hit that price and keep going down…well…things will get, shall we say, interesting…
--- --- --- --- ---
Visit my website for news, commentary, books, and free crypto: