Bitcoins, the largest and most well-known decentralized currency out there. Everybody already knows the big companies like Amazon, Reddit, Microsoft, Shopify, or Wikipedia that accept Bitcoins as legitimate source of payments. What if you find yourself in another fast-developing crypto-currency market, like France? During vacations or a long-stay in the country of cheese and wine - you will be able to make a good use out of your Bitcoins in a lot of places.  
Below, you will find categorized resources that accept such form of payment.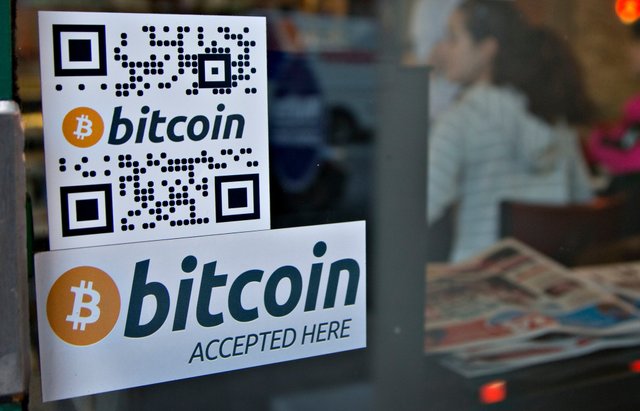 E-commerce
- showroomprive.com: event sales, furniture, household and electronics, jewelry, shoes, clothing and accessories with discounts of 30-70% discount on branded products. 
- overstock.com: brand items at discount prices. 
- fancy.com: particularly innovative site of "social commerce" - jewelry, watches, clothing, toys, decoration, gadgets, technological objects.  
Computer hardware, telephones, electronics, lighting 
- ledgerwallet.com: Bitcoin wallet protected by chip card (hardware Bitcoin wallet). 
- padagate.fr: high-tech products (wireless speakers, touchscreens, solar chargers). 
- alazka.fr: high-tech consulting, hardware / computer components, image, sound, telephony, GPS, gaming. 
- xiaomi-france.com: smartphones and accessories of the Chinese brand Xiaomi. 
- x-one.fr: cables, shells, cases and screen protectors for smartphones and tablets.   
Clothing, Shoes & Accessories
- Oda Jeanne: French brand of shoes and leather goods for women, 8 passage of Grand Cerf in Paris. Contact: 09 81 09 08 94. 
- Glasscove: men's and women's fashion (clothes, shoes and accessories), 3-5 passage of Grand Cerf in Paris. Contact: +33 (0) 6 89 18 01 45. 
- montaignestyle.com: consulting agency and "shopping" service specializing in luxury. 
- beaubienstore.com: men's ready-to-wear, shoes and accessories.  E-commerce and boutique in Paris, 21 rue Notre-Dame-de-Nazareth. 
- pandafeet.fr: online shop of slippers and slippers in soft leather for babies and children. 
- michigan-tours.fr: shoes, sneakers, jackets, jeans, caps, shirts, T-shirts and accessories. 
- yogiway.eu: accessories and yoga outfits.
Cosmetics, pharmacy and parapharmacy
- TopPharmaFrance.com: pharmacy at 124 Boulevard Emile Basly in Lens and online pharmacy.  
- vegan-mania.com: Parisian boutique of organic cosmetics. Makeup, creams, beauty and hygiene products not tested on animals. Online and in-store. 
- medicament.com: online pharmacy affiliated to the pharmacy of Bouafle (Yvelines). 
Electronic cigarettes 
- e-liquide-aquablue.com: E-liquids made in France with USP / EP pharmaceutical grade ingredients and food grade, natural and / or artificial flavors and CE standards. 
- liquidbox.fr: electronic cigarettes and e-liquids. 
- Monsieur Vapo: 2 rue de Paris, Immeuble les Jonquilles 95350 Piscop (Val-d'Oise) - Phone: 01 39 90 10 10 
Trainings & Courses
- Artmedium: drawing lessons (studies, sketches, living model, painting) in Paris. 
- Indrit Mesiti: home music course in Paris and its near suburbs (guitar, bass, piano, vocals) and recording studio, 21 Rue Ernest Renan 93400 Saint-Ouen - 06 24 37 81 79 
Health Care
- Drmai.re: Medical office of Dr Pierre MAIRÉ, general practitioner in Châtellerault in the department of Nouvelle-Aquitaine. 
- Kinesiologue-paris.fr: online Kinesiology consultations. 
Restaurants
- The Pas Sage: 1 passage du Grand Cerf in Paris - Contact: 01 40 28 45 60. 
- Envies de saison: fast food at the EuraTechnologies center of excellence, 165 avenue de Bretagne in Lille - Contact: 03 61 08 83 00. 
- Il Bugigattolo: Italian restaurant located 18 rue de la Fontaine du But in the 18th arrondissement in Paris - Contact: 01 42 23 90 26. 
- Le Picotin: restaurant located at 35 rue Sibuet in Paris (metro Picpus), a few steps from the Place de la Nation. Pretty bistro cuisine, prepared on site from fresh products - Contact: 01 46 28 99 00. 
- La Guinguette Vagabonde: "food truck" in Mandeure (burgers, sauerkraut, potatoes gratin at the Mont d'or). Contact: 06 51 53 50 37 
- Nagatomi: Japanese restaurant located at 6 rue du Faubourg Poissonnière in Paris just next to the cinema Le Grand Rex. Contact: 01 48 24 68 06. 
- Pizza and Love: 77 rue Mouzaia in Paris. Order your pizza online or by phone at 01 42 00 42 42. Open 7 days a week from 11 am to 2 pm and from 7 pm to midnight. Closed Sunday lunch. 
- pizza.fr: home delivery of pizzas, sushi, Chinese and Indian dishes for more than 850 restaurants throughout France. Online payment in bitcoins. 
- Chezgusto.fr: Pizzeria at 93 rue de la Jonquière, 75017 Paris (On site, deliveries or take away). Tel: 09 80 67 61 17 - Email: [email protected]  
Bars, Pubs and Tea Rooms
- Le Gros Bar: 106, rue Colbert in Tours. 
- Furahaa.com: tea room and confectionery 100% Vegan & Bio in Maisons-Alfort in the Val-de-Marne. 
- Brasserie O'Caire: Cozy, intimate and trendy place next to the Maison du Bitcoin in Paris. Address: 34 Rue du Caire in Paris. Tel: 01 42 33 07 23 E-mail: [email protected] 
- Sof's bar: 43, rue Saint-Sauveur 75002 Paris. 
- Monkey Chamonix: trendy bar of the famous ski resort. 
- MediaCafé At the Dragon's Chalice: tea room in Bordeaux, between a cat bar and a games bar.   
 - Soif d'Ailleurs: wine shop in Paris. Adresse : 38 Rue Pastourelle, 75003 Paris, Telephone: 01 40 29 10 82.  
Coworking spaces 
- Scandium: coworking spaces in Paris and Boulogne-Billancourt. 
- Webup space: 52 rue du Colombier in Lyon. 
- lamaisondubitcoin.fr: 35 rue du Caire à Paris. 
Real Estate / Hotels / Bed and Breakfast / Apartments
- location-paris.mattia.fr: apartment located at the foot of the Sacré Cœur in Paris. 
- chateau-autigny.com: guest rooms in the castle of Autigny-la-Tour in the Vosges between Nancy and Neufchateau. 
- Little Olive Tree B & B: bed and breakfast in Paris. 
For the original article and more details about living in France visit: unpackfrance.com