Sweden's cryptocurrency-related exchange-traded product now listed on US exchange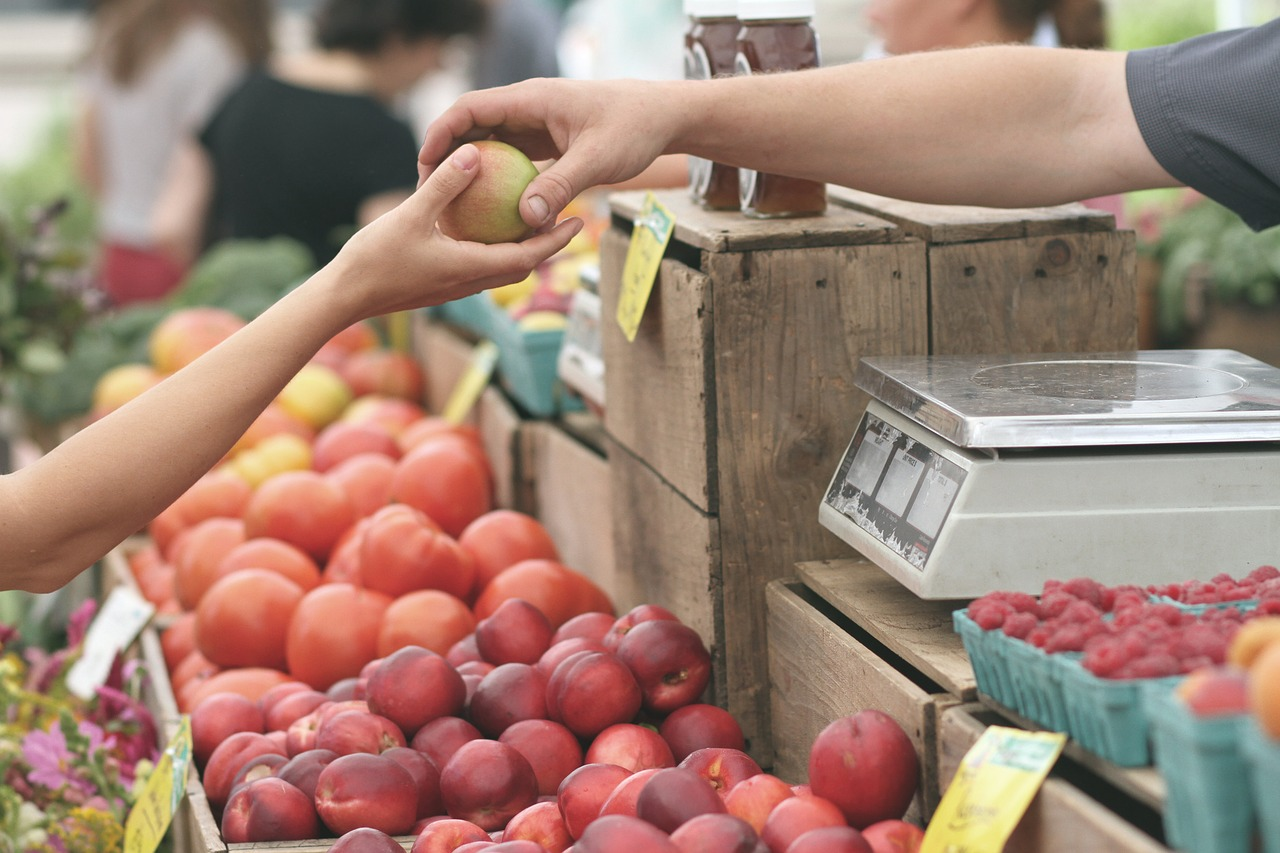 Image source: pixabay - Pexels
US investors can now trade with their brokerage accounts for Bitcoin ETN, Bitcoin Tracker One. The ETN has been listed on Nasdaq Stockholm since 2015, previously only available for trading in Swedish krona or Euros.
"Everyone that's investing in dollars can now get exposure to these products, whereas before, they were only available in euros or Swedish krona," said Ryan Radloff, CEO of CoinShares Holdings — the parent of the company that offers the bitcoin ETN — in an interview with Bloomberg. "Given the current climate on the regulatory front in the U.S., this is a big win for Bitcoin."
Source: CCN - Josiah Wilmoth
As explained on Investopedia, exchange-traded notes (ETNs) are a type of unsecured, unsubordinated debt security. ETNs are issued by the underwriting of the bank and depends on the credit rating of the issuer.
Bitcoin ETN offers US investors to trade on the major exchange under the symbol CXBTF provided by the issuer XBT Provider. Other than knowing that XBT Provider is established in Stockholm, Sweden, no credit rating has been stated on their website.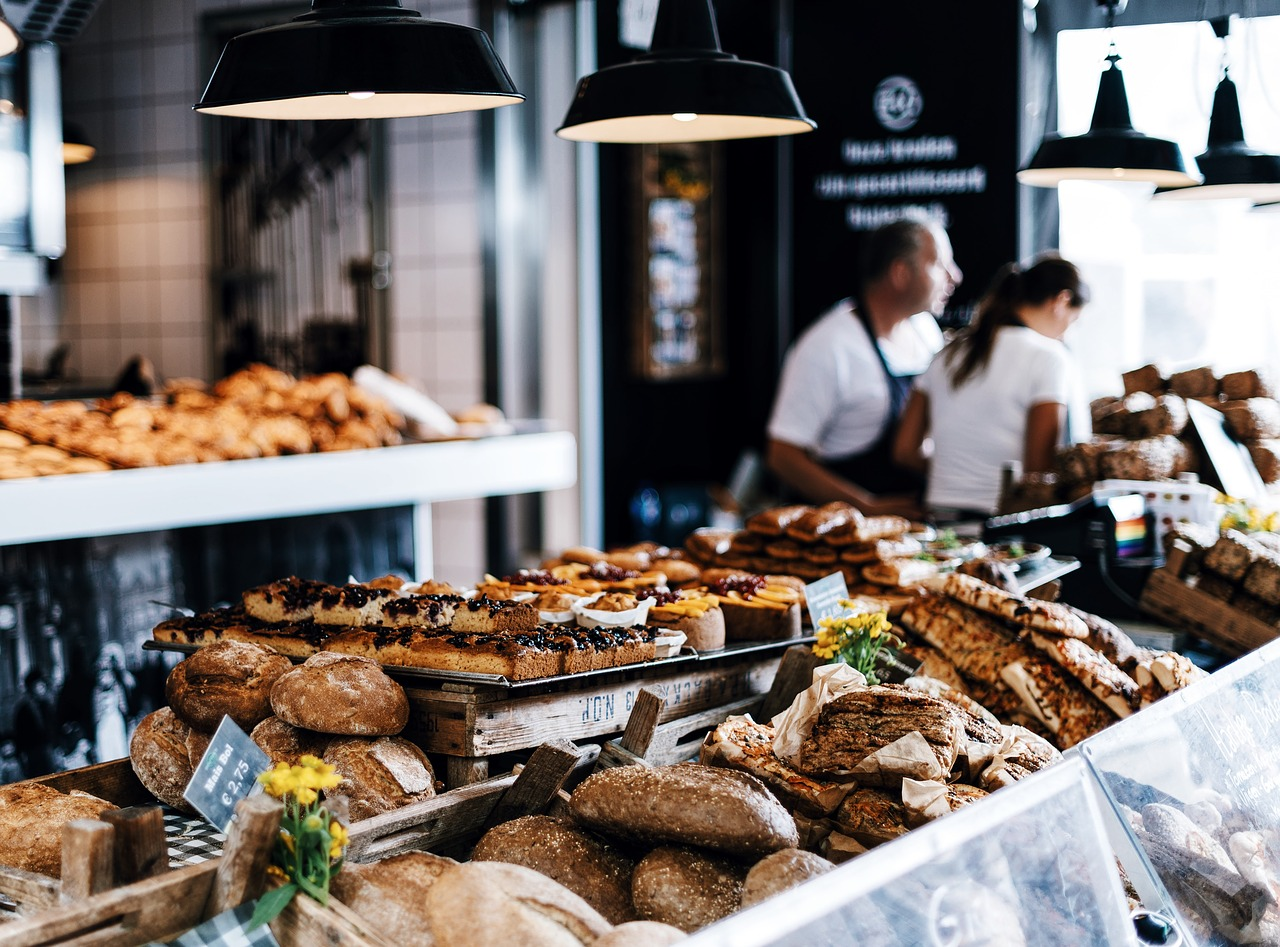 Image source: pixabay - Pexels
Investing under the ETN contract see investors gain an advantage in tax payments. Having no tracking error to the market index, as compared to ETFs. However the ETN does come with an added credit risk, when the issuer defaults or when management fees outweigh gains. This could make the fund impractical.
Just like Gold ETFs, the Bitcoin ETN issuer owns the physical Bitcoins. In the study of another Bitcoin fund, the Bitcoin Investment Trust (GBTC), the fund would "outperform bitcoin when investors pile in, and underperform bitcoin when investors flee from its shares". Source: fool - Jordan Wathen.
Fundstrat's co-founder and head analyst Tom Lee endorsed this initiative on Twitter: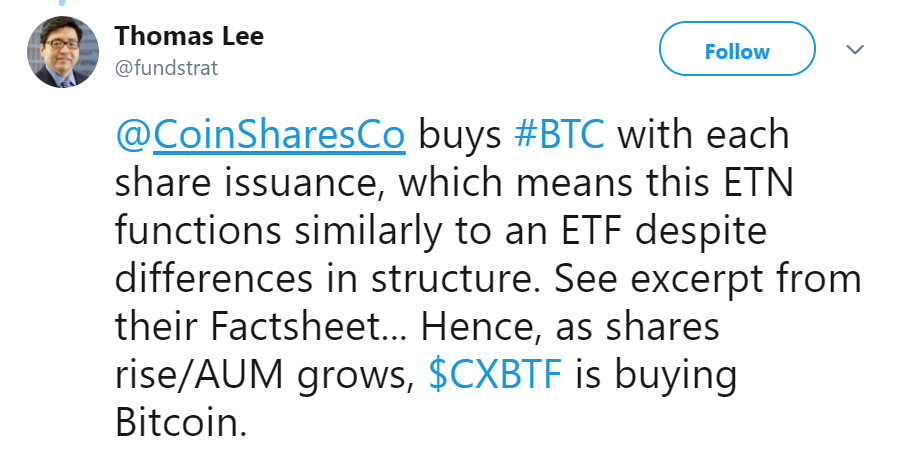 Image source: Twitter - fundstrat
Billionaire investor Mark Cuban, the owner of the NBA team Dallas Mavericks, said in an interview with Bloomberg that he facilitated his first investment in bitcoin via the XBT Provider bitcoin ETN:
"It is interesting because there are a lot of assets which their value is just based on supply and demand. Most stocks, there is no intrinsic value because you have no true ownership rights and no voting rights. You just have the ability to buy and sell those stocks. BTC is the same thing. Its value is based on supply demand. I have bought some through an ETN based on a Swedish exchange," said Cuban.
Source: CCN - Joseph Young
It may be a hassle for most investors to through intermediaries to get Bitcoin, however this is at the convenience of stock investors to quickly add the fund into their portfolio. Legitimacy of Bitcoin and the cryptocurrency market is a growing opinion that everyone in the community is trying to bring across to investors and the financial regulators.
-tysler