Morgan Stanley Offers Bitcoin-Related Derivatives
Creating new ways for clients to get involved in the digital currency market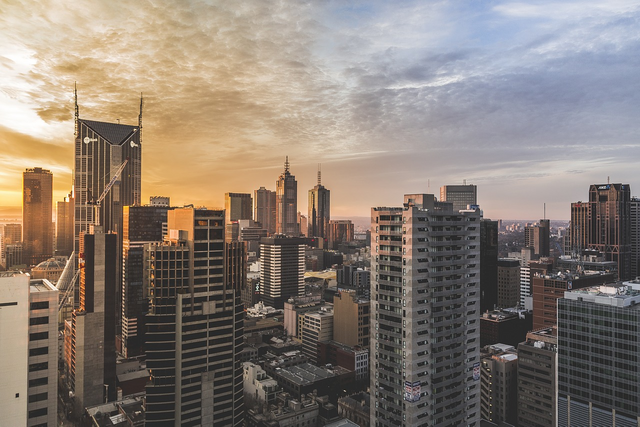 Image source: pixabay - Pexels
Let's hope this is a reliable piece of news and not "fake news".
Morgan Stanley, investment bank and financial firm, will be providing indirect exposure to Bitcoin via its derivatives. In today's Bloomberg - Alastair Marsh article, talks about the latest plans for the Wall Street firm to join the cryptocurrency market.
A person familiar with the matter said that, "investors will be able to go long or short using the so-called price return swaps, and Morgan Stanley will charge a spread for each transaction".
The bank is currently preparing to offer Bitcoin swap trading. A swap is derivative that could offer profits to the investor or losses based on the current market interest rates as well as the interest rates Morgan Stanley offers to its investors. Like other currency swaps, banks will eventually take a cut from performing this transaction.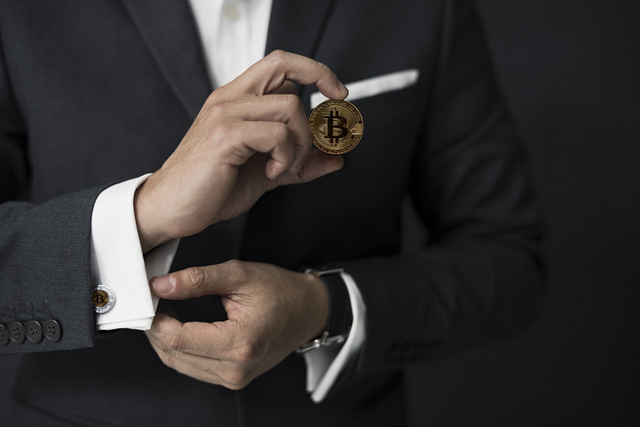 Image source: pixabay - AaronJOlson
There is an eventual bank advantage, however investors are also shielded from some of the direct risks of buying Bitcoin directly from coin exchanges. CEO James Gorman himself said earlier:
"... the bank wouldn't let customers buy and sell cryptocurrencies directly through Morgan Stanley, but would instead build a trading desk to support various derivatives tied to digital assets."
Source: Bloomberg - Alastair Marsh
The article also confirms from sources that the bank hired "Andrew Peel as head of digital asset markets from Credit Suisse Group AG in June". Other financial firms such as Citigroup and Goldman Sachs are also forwarding plans to offer crypto derivatives.
The Citigroup will be creating a digital asset receipt, where banks would hold these "foreign stocks" that are not available on the local exchange.
It [Digital Asset Receipts] works much like an American depository receipt, which has been around for decades, to give US investors a way to own foreign stocks that don't otherwise trade on local exchanges. The foreign stock is held by a bank, which then issues the depository receipt.
Source: BusinessInsider - Frank Chaparro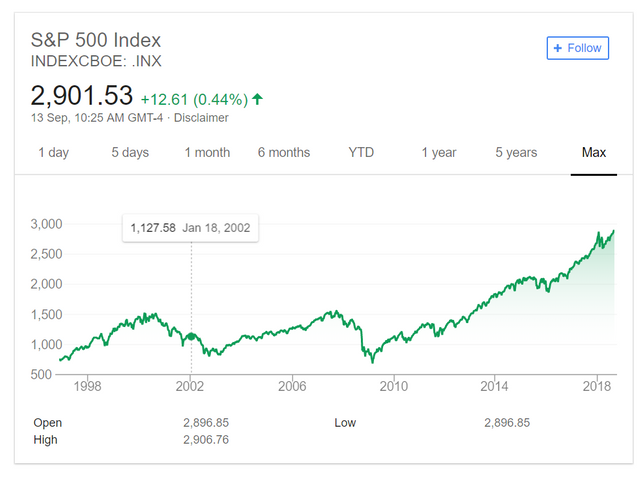 Image source: Google Finance
The most recent bubble that we should be concerned about is the stock market. Looking at S&P 500 Index, we are once again at the 9.5th year high prices. The previous long run lasted a period of 6 years (2003-2009). It is unclear how markets could continue to inflate while its citizens do not get any richer in the past 9.5 years.
Would the S&P 500 prices double in the next decade as reported by CNBC - Jeff Cox? Stock market bulls are as stubborn as Bitcoin bulls. Reports could be easily swayed to support either side of the story.
Moral of the investment story is to remember to hedge your assets in different markets and industries and to play a balanced game. Not everyone of us is Warren Buffet who can play pump-and-dump and tell his victories to his grandchildren.
-tysler