Massive Accomplishment in Cryptocurrency | Huawei | Bitcoin
Good Morning Peeps, Hope You will be doing great.
Well everyone is having mobile phones in their hands nowadays and its hard to resist using mobile phones because it has become an important and vital part of our life. Since technology has taken over the world to ease us, mobiles phones have made their way into our lives.
So, using social media I cam across an interesting news that Huawei has provided Bitcoin Wallet App in their latest phones.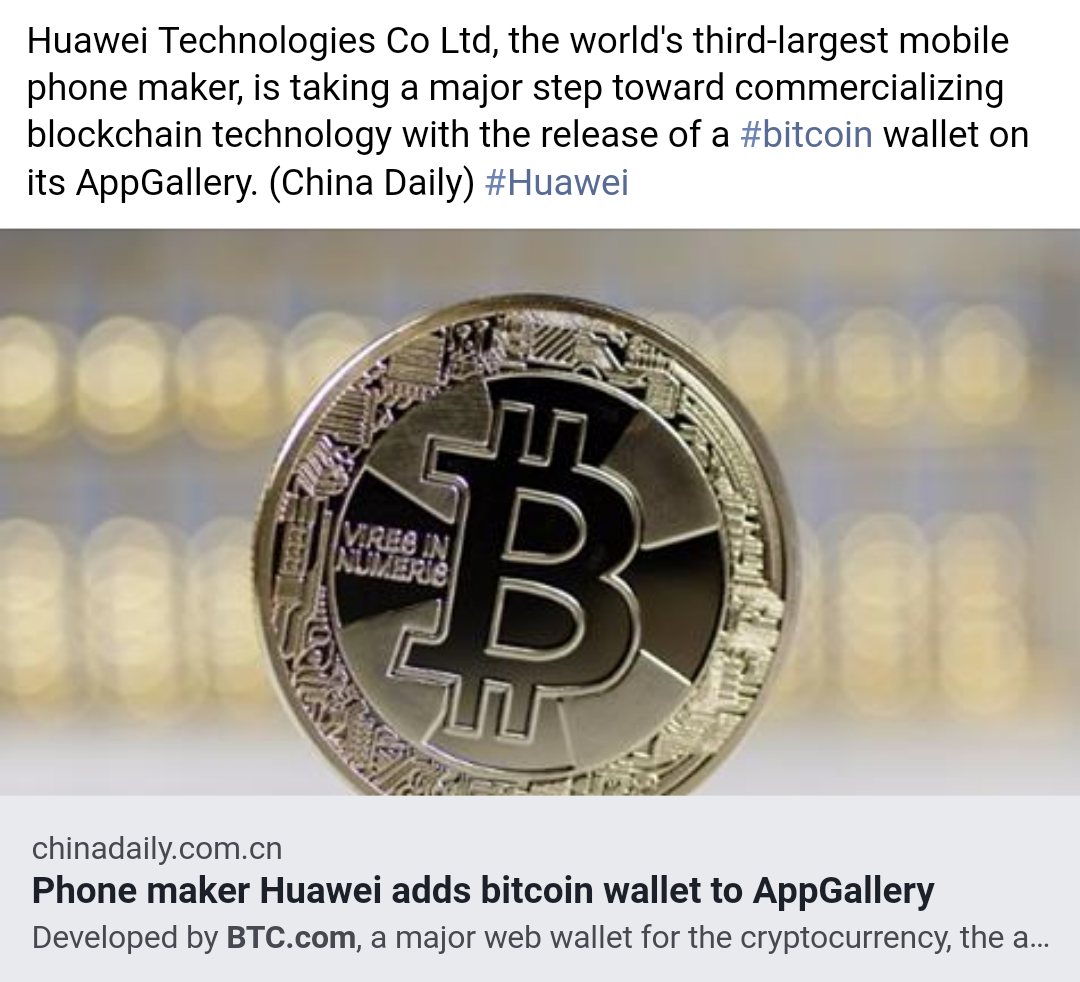 I don't know wether it will be useful or have some adverse effects on users. Because Like in my country ( Pakistan) Bitcoin is banned by Government.
And I think One day Huawei phones will also be banned in our country and that will be an inappropriate decision. Anyhow no one knows the future. 😂
To me its a great and beneficial step by Huawei Company. It would have some benefits like :
1- It will enhance their selling power plus their market value is gonna touch the sky.
2- More people will be attracted to it because cryptocurrency is the future of the world.
3- It will be some sort of helpful in communication and it will alter the course of the Smart phones community.
4-People who have their wallets on sites, now they have an easy facility.
So thats it, I saw this news and I thought it must be shared instantly as it will be a great news for huawei users.
See Ya!