Billionaire Invests 10% of His Money in Bitcoin and Ether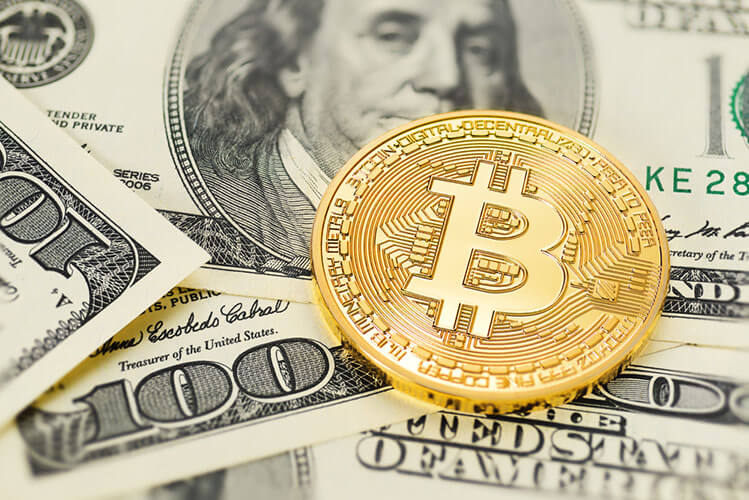 Before Michael Novogratz turned his attention to Bitcoin and blockchain technology in general, the self-made billionaire experienced a turbulent stint on Wall Street while working for Fortress Investment Group, where his net worth rose to a high of $1.5 billion and fell to an all-time low of $500 million.
He had joined Fortress Investment Group four years after it had been founded in 1998 and was immediately charged with running its global funds.
Your TOR usage is being watched
The billionaire investor's interest in Bitcoin, and later on Ether, came after a drastic 70% to 80% post-IPO drop of the investment group's share price to between $5 and $8 back in 2013.
Prior to leaving Fortress Investment Group, he had already invested a substantial amount of his net worth into Bitcoin, as he had later revealed in a UBS conference that was held in New York.
The price of Bitcoin, which at the time stood at $175.30, is now at approximately $1,252.1 and projections show that the digital currency's value will rise even higher.
Novogratz was a strong supporter of Bitcoin from its early years; a stance he proved by consistently urging more investors to lay their stake on Bitcoin as the projected increase in the value of the cryptocurrency was promising.
The self-made billionaire made it to Forbes' list of top 400 richest billionaires in America at the peak of his career with Fortress Investment Group when his net worth stood at $1.5 billion in 2007.
The following year, he was ranked the 962nd richest billionaire in the world by Forbes once again, although his net worth had dropped to $1.2 billion.
Read >>
Cashing in: EU Court Rules Bitcoin is Tax-Free Currency
Four years later, Fortress Investment Group shares plummeted to about $3, consequently lowering his net worth to $500 million.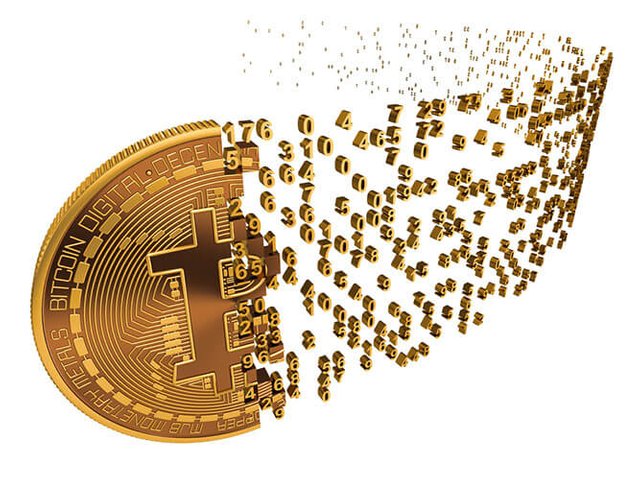 Three years after that in 2015, the hedge fund manager decided to cut his losses after losing an estimated $250 million in a span of a few short months.
His earlier decision to move some of his money to Bitcoin is undeniably what has saved him from a rapid decline and propelled him back to billionaire status in such a short amount of time.
Bitcoin's Exponential Growth
Bitcoin Falling Apart To Digits. 3D Model.
The price of Bitcoin, which at the time stood at $175.30, is now at approximately $1,252.1 and projections show that the digital currency's value will rise even higher.
Bitcoin has come a long way to reach the heights it has in the financial world today.
A single Bitcoin which was worth $1 on February 9, 2011, is currently worth about $1,250 today.
Even as stories such as that of Kristoffer Koch, a Norwegian man whose $27 worth of bitcoins turned into a $980,000 fortune, continue to surface, Novogratz warns that Bitcoin could have a bubble in the days to come, which is why it was prudent to invest in smaller digital currencies such as Ether.
Nevertheless, he is fairly optimistic that the price of Bitcoin could rise to as high as $2,000 in the near future.
Novogratz is not the only pundit who anticipates a steady rise in digital currencies' value.
BTCC's co-founder and CEO Bobby Lee predicts that Bitcoin could rise to prices between $5,000 and $11,000 in as little as three years from now.
Lee attributes most of the Bitcoin's future growth to the halving of the block reward.
The Rivals of Bitcoin
The former hedge fund manager's interests did not lie in Bitcoin alone.
Read >>
Man Tried to Buy Grenade on the Dark Web, Pleads Guilty
Part of his investment was directed towards what is Bitcoin's biggest rival: Ethereum.
Before leaving Fortress Investment Group, Novogratz had also introduced the company to Bitcoin, helping them invest in the budding digital currency.
However, after his departure in 2015, he turned his interests to Ethereum, a digital currency that was based on the same blockchain technology.
The price of Ether, which currently stands at approximately $50, had just reached its $1 mark at the time he invested in it.
Ether's journey mimics that of Bitcoin, which is why so many people are already buying in while the value of the digital currency is still fairly low.
Novogratz, like many other investors who took the leap onto the Bitcoin train before it left the station, is pleased that Bitcoin is as viable a way of making money as any other.
However, he advises that as much as people should know when to buy, knowing when to sell is just as important.
Sources;https://darkwebnews.com/bitcoin/billionaire-bitcoin-ether-investment/
Disclaimer: I own the site anyone who submits a article to my website accepts the terms and conditions for repost .