Hi everybody!
Founded in December 2017, CoinEx is a global and professional digital coin exchange service provider. CoinEx core team are from world leading internet and finance companies, including the earliest adopters / professionals of cryptocurrency who boast rich experience in R & D, global operations and services in the industry. With its proprietary trade matching system and excellent user experience, CoinEx is dedicated to building a highly secure, stable and efficient digital coin exchange for global users. CoinEx now supports multiple languages ​​and is providing global trading services in nearly 100 countries / regions.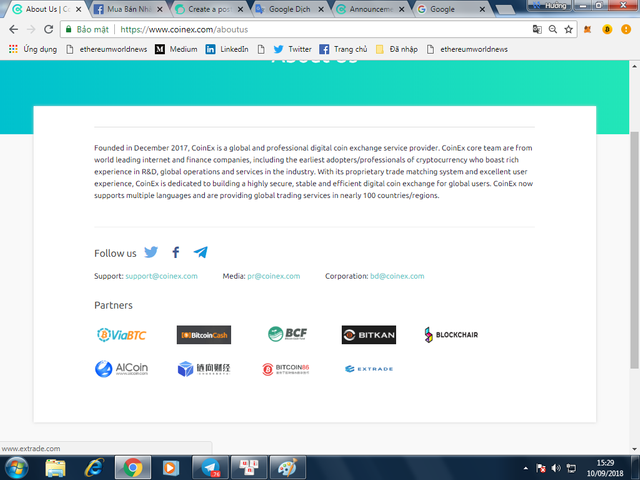 After participating in many transactions as well as observing the announcements, making changes on CoinEX I realized that in September this floor will have the following positive changes:
Function of vote on the new coin on the floor: will be changed more intuitive, easier to understand and especially people can check the status of coin can be listed on the floor or not?

Another very positive news is that On September 15th, 2018 (UTC), CoinEx will add CET Market and support pairs of all accelerated projects against CET. Since then CET will become stronger, more diversified.

With the above reasons together with BTC, ETH and BCH prices are falling, why do not we use a small amount to buy CET. Anyone can sign up, verify and purchase a minimum of 100 CET to receive daily dividends with my referral link, I am very grateful for that: https://www.coinex.com/account/ signup? refer_code = pdsn9
I'm not an expert, nor an analyst, I just want to share what I know. I hope people upvote me to have more motivation to work. Thank you!