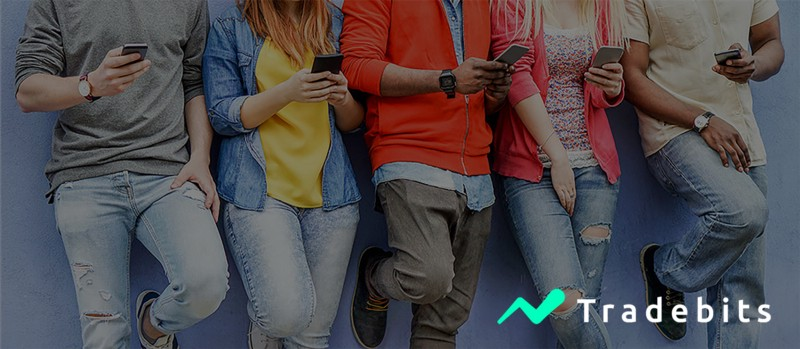 We've witnessed explosive growth in digital currency markets over the past couple of years, and in response, the rise of the digital currency exchange. The digital currency trading platform represents the lifeblood of the digital currency market where people buy, sell and trade digital currencies around-the-clock.
Today's exchanges are however plagued with a multitude of issues including archaic interfaces, the inability for users to access funds or at times even login to the exchange, sustained outages, and accounts hacked with entire balances stolen. Such anomalies manifest themselves in the form of low customer satisfaction and trust. And to make matters worse, the current lineup of exchanges lack even the most basic semblance of customer support, consumer protection and/or guarantees.
The fact that millions of users put up with these problems speaks volumes to the current situation of the market. You don't have to go far to read about the complaints and the real-word experiences. They're plastered all over the walls of our chat rooms. There is a real and present fear (and danger) that people could lose everything in today's digital currency exchanges. People are talking, and they're continuously seeking a better solution. They are however left with little choice but to settle for what is 'currently' available and hope for the best. Should a new and better exchange enter the market, the switching costs are low and the opportunity — well, it's enormous.
Fasten your Seatbelts
It is estimated that today, around 50M users own and trade digital currencies. Coinbase alone serves more than 13 million of those users. And, if analysts are right, we're going to surpass 200 million digital currency traders by 2024 and reach a transformational point in the market where investors and casual consumers alike will embrace digital currency as a trusted store of value and exchange.
The designers of the first generation digital currency exchanges apparently didn't plan for the trading volumes we're seeing today. During bull run periods, individual exchanges can exceed 250,000 user registrations in a single day with trading volumes similar to that of the New York Stock Exchange.
The first-generation of digital currency trading exchanges weren't necessarily poorly designed, they were just designed for a different time and a different problem. A patchwork approach focused on scale, performance and capacity won't solve the problems for the next wave of what is yet to come. The market demands a new approach, a new design and new solution based on all of the learning we've achieved over the past few years.
Serving The Next 100M Users
The next 100M users will not be the same as the first 50M users. The digital currency market has been increasingly crossing the chasm from early adopters to mainstream customers, ushering in hordes of new and unsophisticated traders. Existing exchanges are finding themselves at a crossroads where they must now adapt their products and services for the shift in the market and user personas if they hope to stay competitive, let alone survive.
To properly serve the next 100M users at Tradebits, we've turned our attention toward the more humanistic side of the equation. Our user hierarchy of needs begins with trust, safety, and empowerment. When humans come to rely on something, they need to be able to trust that the person or entity on the other side of the service is trustworthy and will do everything in their power to uphold their agreements and guarantees. And on those 'rare' occasions when incidents do occur (because nothing is 100%), the exchange must be completely transparent with their users about what transpired and the mitigation measures taken to help prevent that incident from ever occurring again. And when things go wrong, users must be given the option to be able to connect with a skilled person they can talk to and lean on for help and guidance. The only thing users should ever have to worry about in a digital currency exchange is making a less-than-desirable trade. But even that risk can be mitigated by the exchange with great tools, resources and connections to other users.
In the process of building the ultimate exchange, we began with a great design and a rock-solid foundation, anchored firmly into the ground with 4 pylons: reliability, safety, scalability, and performance. On top our foundation lies a usability mesh, because with interfaces, one size does not fit all. Users want to not only feel empowered, they want to be empowered. The unsophisticated user, new to the world of digital currency, should not be left to feel intimidated by cryptic interfaces, nor should they ever have to feel helpless because of a lack of assistance when they need it most. And, if the digital currency exchange is sitting on top of an abundance of user behavioral and trading data, why wouldn't they apply blind aggregates of successful patterns, metrics and methods to tools and artificial intelligence that could help individual traders achieve as much success as possible?
This is the very reason we created Tradebits. It's not about rocket science. It's about people and providing the most amazing digital currency trading experience available. Our architecture is rock-solid because we leveraged the same principles used to power and secure the most demanding stock exchanges around the world. Our approach with the user interface is however novel — resource-rich and configurable to match the sophistication level of every digital currency trader. And we are firmly rooted in the belief that customer service should never be an afterthought, but rather woven into the very fabric of our company and everything we produce. We believe so much in our investors and users that we're developing a Tradebits Marketplace that will be filled with a myriad of 3rd party trading apps and rich resources. And best of all we've allocated 40% of all trading fees to buy-back our own tokens across various exchanges to provide a continuous stream of upward price pressure for our token.
We're currently entering the ICO phase of our company. We hope that each and every one of you will join us on our journey as we set out to transform the digital currency exchange. You won't just be investing in Tradebits, you will be buying into the future of digital currency trading.
To learn more about Tradebits and our ICO, visit www.tradebits.co and download our whitepaper.
Website: http://tradebits.co
Announcements Channel: https://t.me/tradebits_announcements
Discussion Channel: https://t.me/tradebits_exchange
Website: https://tradebits.co
Facebook: https://www.facebook.com/TradebitsExchange/
Twitter: https://twitter.com/TradebitsX
Medium: https://medium.com/@TradebitsX
Reddit: https://www.reddit.com/r/TradebitsExchange/
LinkedIn: https://www.linkedin.com/company/tradebits-exchange/
Discord: https://discord.gg/YdjXwjG
Crunchbase: https://www.crunchbase.com/organization/tradebits
Youtube: https://www.youtube.com/channel/UCH0LKrXkOtaZeLVVROdcVMA
Slideshare: https://www.slideshare.net/TradebitsExchange
Angellist: https://angel.co/tradebits-exchange-1
Whitepaper: https://tradebits.co/whitepaper