GERMANY has done one of the best steps in favor of CRYPTO use
According to an article published at coindesk , Germany won't tax bitcoin users for using the cryptocurrency as a means of payment, the Ministry of Finance has said.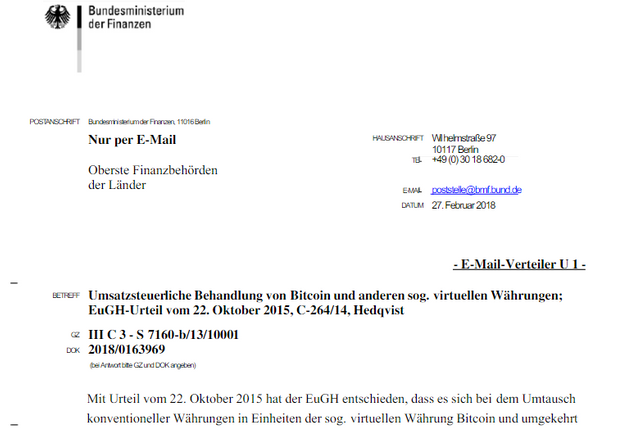 So, Germany considers between others:
"Virtual currencies (cryptocurrencies, e.g., Bitcoin) become the equivalent to legal means of payment, insofar as these so-called virtual currencies of those involved in the transaction as an alternative contractual and immediate means of payment have been accepted."
"Miners who receive block rewards will not be taxed, as their services are considered to be voluntary."
"Exchange operators that buy or sell bitcoin in their own name as an intermediary will receive a tax exemption, though an exchange operating as a technical marketplace will not receive any such exemption."
Read the complete article here.
Good times ahead!!!