Crypto Technical Analysis #2 - 25.04.2019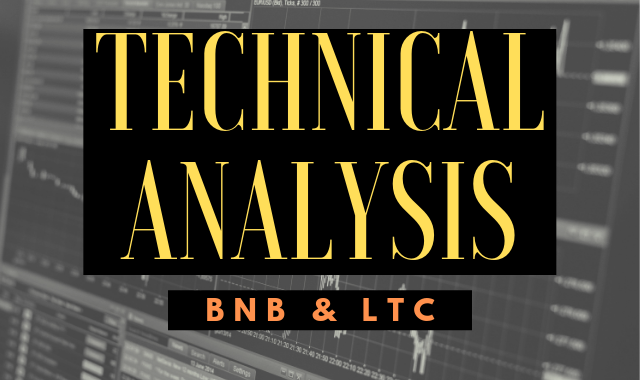 Hey guys, welcome back!
Today we can see that couple of altcoins are in key areas - let's look closer at two of them...
Binance Coin (BNB)
So far price failed to stay above R/S level at 418k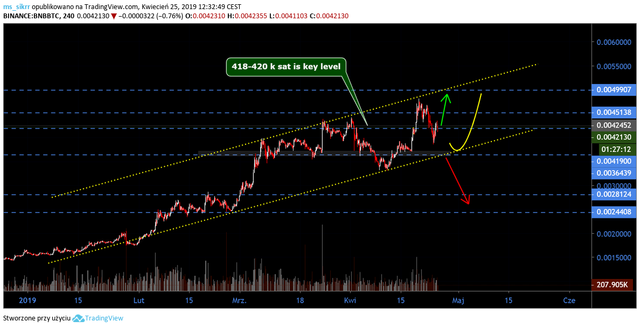 If next daily candle will close above that level, we can expect price will follow to around 500k. If not - we will get chance to catch BNB near trendline and next weekly support around 360-370k. BNB's down line of uptrend channel was respected by price in the past, but hey - it's crypto, anything can happend, so if it won't bounce back, then next bigger support is in 280-250k area...
Litecoin
Friendly reminder: Litecoin will have halving around 6th of August. You can check how many days left at https://www.litecoinblockhalf.com/
At the moment litecoin price forming falling wedge near important trendline. Good buy level will be 69-70$. If Bitcoin will fall more then all altcoins should follow, so we could get a chance to buy dip ;-) Important horizontal support is around 60-62$.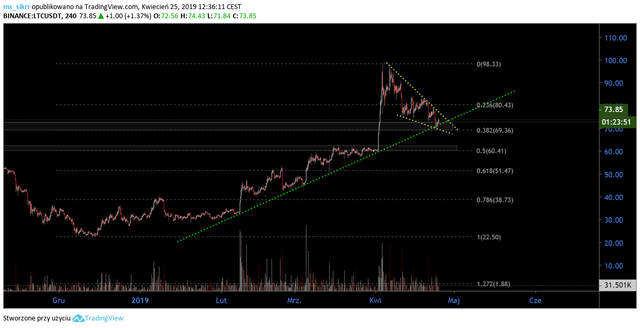 Falling wedge is a reversal trend formation with around 70% accuracy, confluence with trendline and horizontal support, give more chances to reversal price.