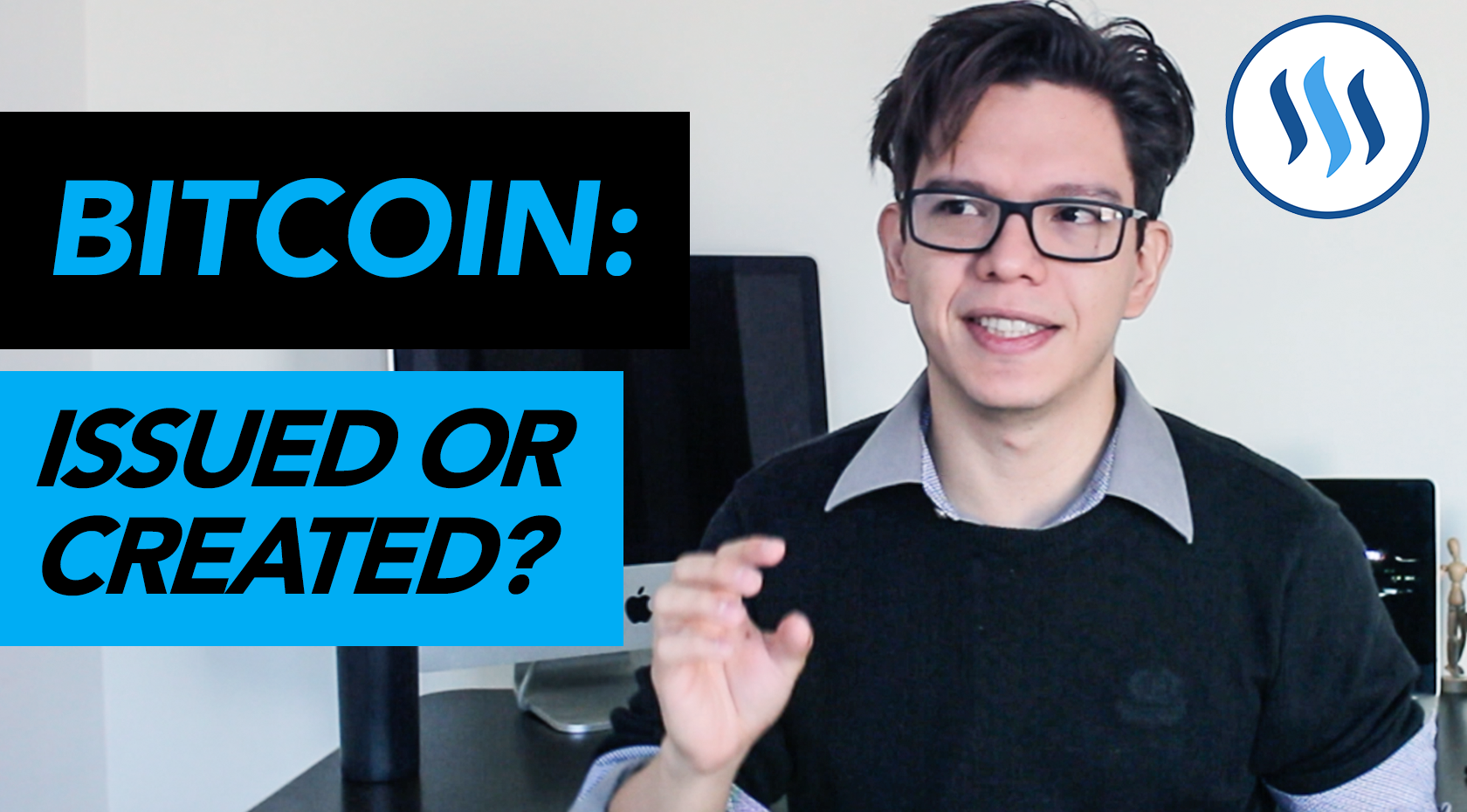 ---
The creation of a bitcoin is nothing more than a record in the contagious book called blockchain, saying that John Doe now owns 12.5 bitcoins, which is how much a miner gets when a block is found.
The first transaction in a transaction block is called the Coinbase transaction. It is in this transaction that the miner creates the bitcoin, making a transaction granting himself 12.5 bitcoins to his public address.

Then it is issued or created?
It's more of a creation. Once a bitcoin is created in the blockchain by a miner, after this miner transfers this bitcoin to another user, this bitcoin does not have any obligation or relation with the miner. Once the bitcoin happens to circulate they are worth it by itself.
If bitcoin was issued, it would have one responsible for it. As a miner has no relation to bitcoin issued, we can say that bitcoins are created and not issued.
---
This is a repost. In the original post I had a comment with a point of view that I agreed and would like to quoted here.
"the way i understand it is that math-wise we already know how many bitcoins there are overall - mined and in the so called unprocessed-ether out there, awaiting miners to uncover them.
This way, it's hard to assume it's created, if it were created then anybody could generate them and their value would be nil. On the other hand, if there's a fixed number and obtaining it is hard then it's "uncovered" so to speak.
If you want to understand how it works then comparisons with fiat currency -although instinctively made because we're human beings- need to be kept at a minimum at best."
By @seccentral
Best,
Tim Balabuch
Designer & Cryptocurrency enthusiast

---
Videos:
• Bitcoin's History In 2 Minutes 🔴 Quick Video
• An Invitation To Value Quality Rather Than Quantity