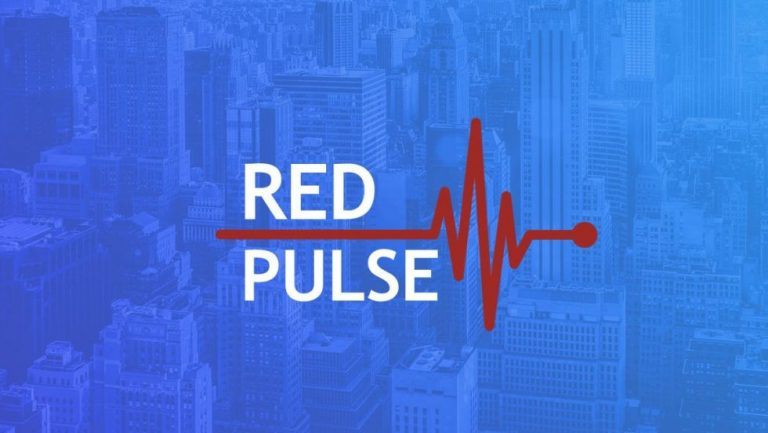 Red Pulse, the Chinese platform that aims to transparently reward independent financial analysts for their work, announced yesterday the launch of the Android version of its mobile application.
See picture on Twitter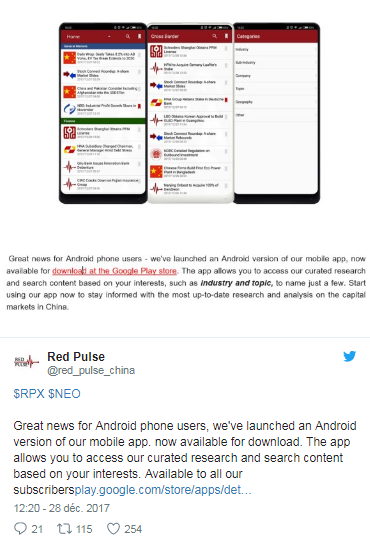 This news seems to have attracted investors' enthusiasm, with the RPX price continuing to rise, up more than 100% over a week.
Here are the evolutions of the RPX course since its arrival on the exchange markets: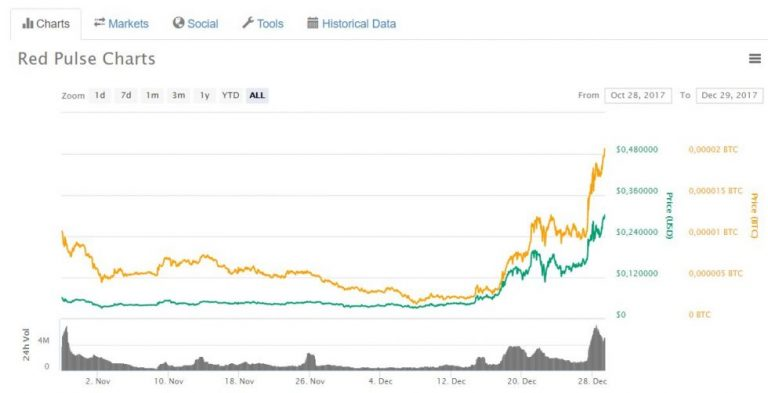 Sur les 24 dernières heures, Red Pulse était en hausse de 10%, et s'échangeait à environ 0,29 dollars.
Et voici le retour sur investissement associé à cette crypto-monnaie depuis son ICO, d'après les informations que l'on pouvait lire sur le site IcoDrops dans la matinée du 29 décembre,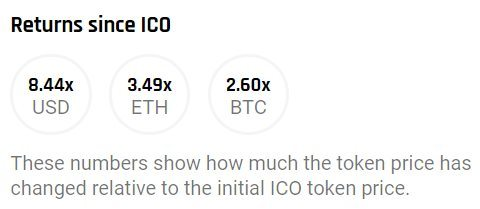 The Red Pulse ICO was completed on October 8, 2017.
Red Pulse is currently trading in two markets: the Chinese exchange platform KuCoin and the Thai site TDAX. Note that this is a risky investment, with a relatively low trading volume.
What is Red Pulse?
Red Pulse (RPX) is the first token linked to the NEO network. It was set up by the Hong Kong-based company of the same name, which was founded in 2015. It is a "market intelligence" company, which focuses exclusively, for the moment, on the Chinese financial markets.
The company offers real-time financial analysis through its website and mobile applications. It has partnered with distribution platforms to provide analysts, investors and traders with keys to make better financial decisions.
What prospects for 2018?
Red Pulse aims to revolutionize the research process by leveraging its RPX tokens, which will be used to produce, distribute and purchase content related to the analysis of financial markets.
The company aims to provide a simple rewards system that allows analysts who produce studies to receive awards in a transparent manner.

It justifies its usefulness by indicating that the Chinese economy may be the second largest in the world in terms of nominal GDP, it remains "incredibly complex to understand".
In an interview with NeoNewsToday, Jonathan Ha, CEO of Red Pulse, said:
According to consulting firm Burton-Taylor, the information and financial research market has reached $ 27 billion this year. Although Red Pulse is only trying to reach a small part of this sector, it is a mass market in which we can grow. To ensure the expansion of our platform, we will focus first on key markets, which we know and understand, such as Greater China. As we make our mark and validate our business model, we will gradually expand to other regions, and we will offer other service offerings. "
For the moment, nearly 50 institutional clients rely on the Red Pulse platform, which has forged partnerships with specialized financial IT agencies such as Thompson Reuters, S & P Capital IQ and FactSet financial terminals.
You can find the Red Pulse roadmap on the official RPX token website.