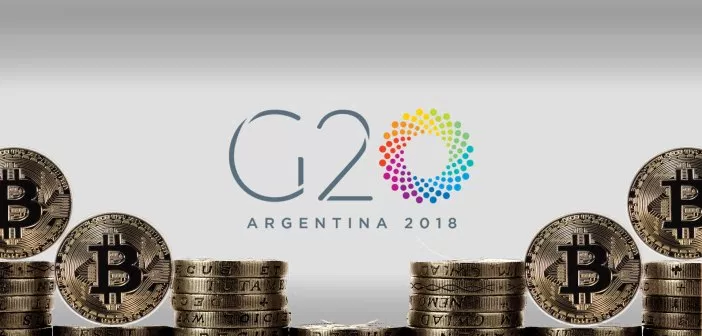 Faced with the speculative danger of bitcoin, which is for some a bubble about to burst, France seeks at all costs to regularize cryptocurrency transactions in the country. Better yet, the French government plans to convince other countries to study together this subject, which is becoming more and more urgent.
Bitcoin in the spotlight at the next G20?
Several countries in the world are trying to regulate bitcoin and cryptocurrencies, including France, so why not join forces and find common regulatory strategies? This is in any case what the French government wants, like Bruno Le Maire. The latter plans to put it on the agenda of the G20 to be held in Argentina:
"I will propose to the next G20 President, Argentina, that at the summit in April, we all discussed the issue of bitcoin together. There is obviously a risk of speculation. We need to look at this and see with all other G20 members how to regulate bitcoin. Bruno Le Maire, French Minister of Economy and Finance.
It remains to be seen whether Argentina and other nations will agree to discuss digital currency issues together at the summit next April.
France already on the road to regulation
Be that as it may, the French government will not wait for the response of the G20 organizers to continue its regulatory projects related to cryptocurrencies. It should be noted that the Ministry of Finance recently issued an order authorizing the use of blockchain, the technology underlying most digital currencies, in the transmission of unlisted financial securities.
For its part, the Autorité des Marchés Financiers (AMF) launched at the end of October an initiative to supervise the ICO, and also to set up a sandbox called UNICORN such as those already found in Canada and England . The G20 could thus be an opportunity to achieve a unified, and above all, coherent international policy.