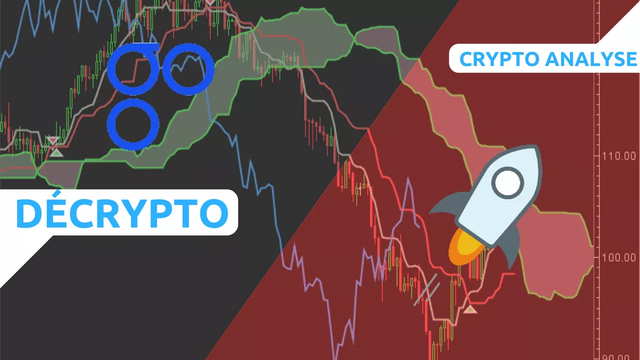 Hello to all my crypto!
The rebound on dynamic support has allowed us to recharge, a bullish trend largely dominates the market on OmiseGo, and on Stellar. All the FUD around the Ripple serves Stella's cause as well and we could see him soon join Ripple, so let's start taking a closer look!
Our analyzes are entirely made on the Binance chart with the Coinigy analysis platform!
Stellar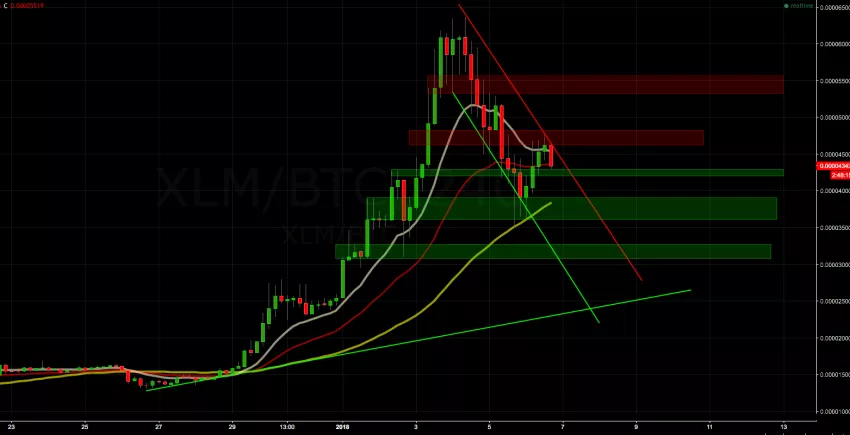 No need to draw a picture, the trend is down on Stellar and leans in favor of Bitcoin. This is also the case on several altcoins, it is time to return to BTC. The signals are down on the 4H chart and the 1H chart. The fall may not be over in the pair BTC / XLM, indeed, the bitcoin corrects upwards and sees its capitalization increase sharply, the capital is repositioned and it seems that it is the turn of Bitcoin of enjoy following all the ATH of the past week. We position ourselves at the level of different media.
The plan :
A support-level reload at 0.000033 seems relevant for the short term: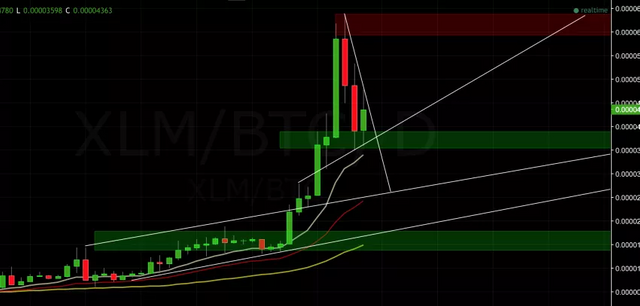 Buy limit : 0.000033 (10%)
Sell limit : 0.000036 (all)
OmiseGo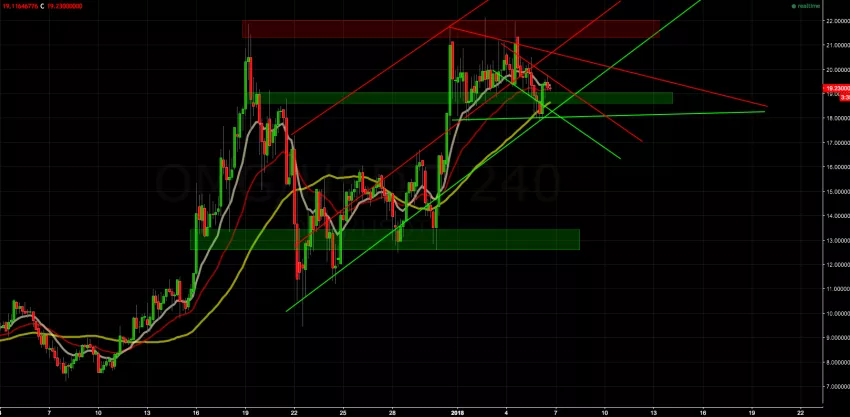 The trend is still down on OmiseGo. We have a sell signal on the daily chart and the 4H chart. In addition, the short-term trend is downward. We are in a compression pattern within our bullish channel. A W is in formation, we are in the third part, the prices should therefore drop to the support before starting up again to make us leave the very short-term bearish channel we follow.
The plan :
We will position ourselves at the support level and maintain our previous positions: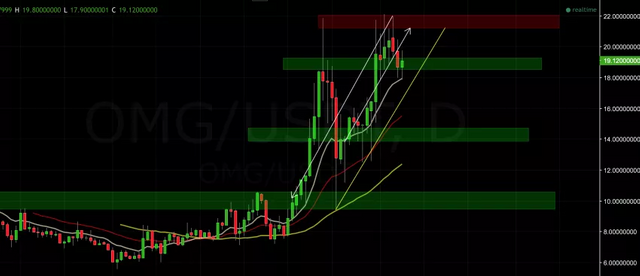 Buy limit : 18,5 usdt (5%)
Sell limit : 23 (50%)
To conclude on this analysis:
The trend is starting to fall again on the BTC / alts pairs but is still on the rise in USDT. So we should see Bitcoin rise slowly to the detriment of the lumen. On the other hand, OmiseGo should push a little further up to resistance around 25 usdt. Indeed, the signals are on the rise and the period is conducive to range exits. In addition, a compression figure is in training, we will try to enjoy!
Stellar:
A support-level reload at 0.000033 seems relevant for the short term:
Buy limit: 0.000033 (10%)
Sell limit: 0.000036 (all)
OmiseGo:
We will position ourselves at the support level and maintain our previous positions:
Buy limit: 18.5 usdt (5%)
Sell limit: 23 (50%)
Crypto Analysis: Ethereum - Bitcoin : https://steemit.com/bitcoin/@tighilt/eqfyk-crypto-analysis-ethereum-bitcoin