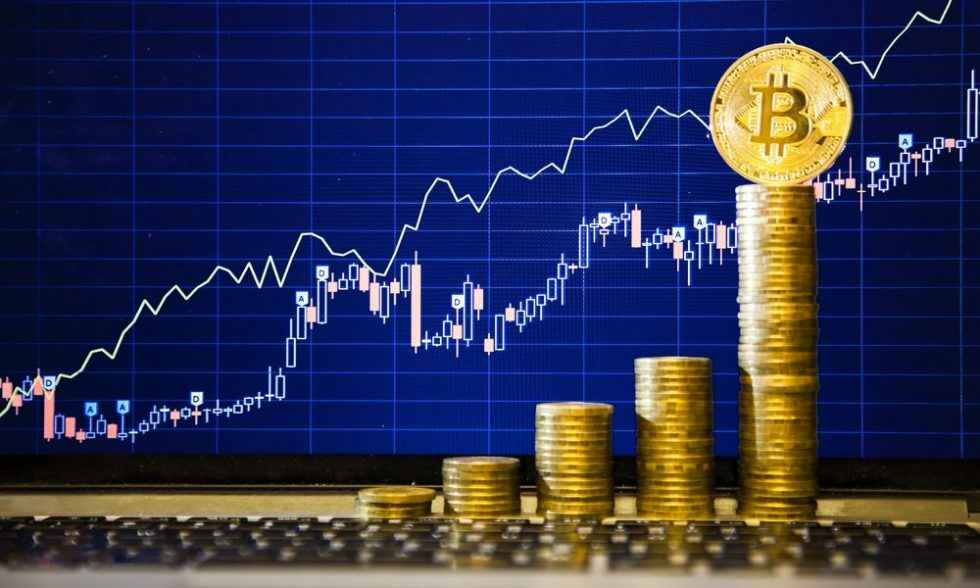 On Friday morning, Bitcoin lost nearly 25% of its value in 24 hours.
Since then, digital currency seems to have recovered colors. In the day of Tuesday, its price went from less than 14 000 dollars to more than 16 000 dollars.
The Bitcoin is now only a few thousand dollars from its historical record, reached Sunday, December 17. The price of cryptocurrency had then crossed, for a few minutes, the threshold of $ 20,000.
The BTC then returned to a bearish phase, dropping to $ 11,833 Friday afternoon.
Also read: "Collapse of Bitcoin and Cryptocurrencies: 7 Possible Explanations of Crypto-Crash"
At the time of writing this article, Bitcoin was trading at around $ 16,500 (13,800 euros), up almost 40% since Friday.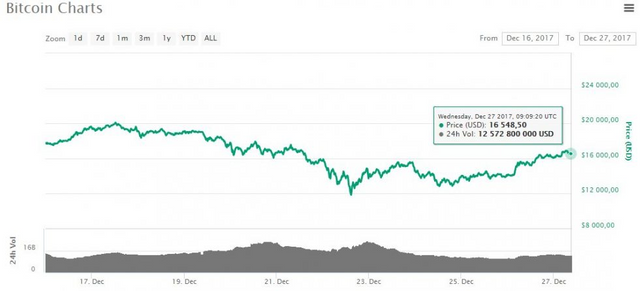 There were significant price differences between South Korean exchange platforms (with prices above $ 20,000), and those prevailing on other platforms.

"A turning point"
Bitcoin speculationThe recent dive of Bitcoin has reminded investors that this was an extremely volatile asset. The new entrants on the market have thus found that cryptocurrency could not constantly appreciate.
While the price of Bitcoin has been multiplied by 20 since the beginning of the year, some observers have indicated that such a correction is necessary. Others added that such sharp declines could still occur if the price of Bitcoin continues to rise at a similar pace next year.
The fall in the price of Bitcoin was mentioned yesterday in a forum published on the Bloomberg website. Mohamed A. El-Erian, economic adviser at Allianz, said:
"[...] the market is at an important stage - perhaps even at a turning point. Either this strong price correction will act as a catalyst that will expand what has, until now, been a limited involvement of institutional investors in this market - this will be a step in the deflation of a speculative bubble. historical".
Also read: "Bitcoin, a speculative bubble about to burst?"
Tom Lee, the research director of fundraising firm Fundstrat Global Advisors, said late last week that observers who claimed that Bitcoin was only based on speculation "did not do their job properly".
He estimated that the strong appreciation of Bitcoin in 2017 is based on many fundamentals, citing in particular the increase in the number of wallets BTC, but also the increase in the number of transactions conducted every day on this network.
He said the decline was "extremely healthy", and his company took the opportunity to strengthen its position on digital currency:
"We are buyers of Bitcoins on this decline. The fundamental value of Bitcoin has increased this month due to the creation of new wallets, which explains our decision to revise upward our short-term price target. "