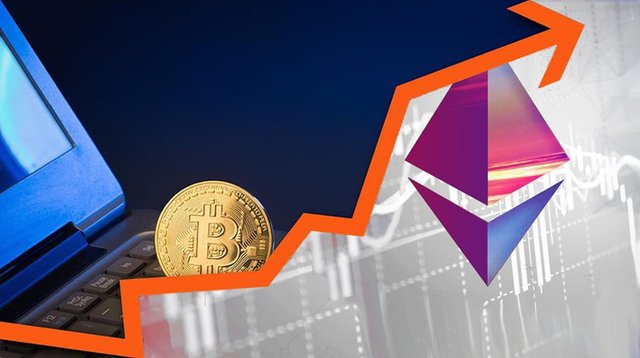 Hello to all my crypto 'and a great year!
Another beautiful night for the market! Bitcoin stagnates a little under its dynamic resistance, but Ethereum marks a new ATH! We took the opportunity to sell around 1050 USD but we still have tokens. Is this the time to sell? We will see this together in a moment!
Binance, like many exchanges this week, has closed its doors to newcomers. After consulting the community, we decided to use KuCoin as an alternative for the new ones!
Bitcoin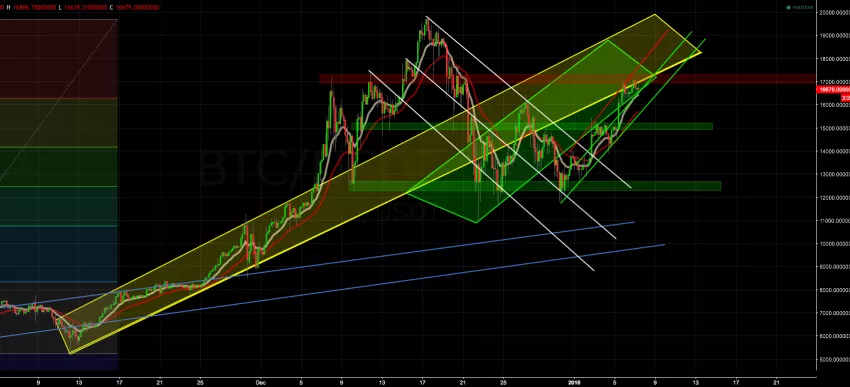 I still saw yesterday with my compression figure on the 1H chart! We are still in an uptrend and the market is accumulating before the next rise. We will be able to continue our day trading in anticipation of the passage of resistance. Indeed, the signals are still very bullish. Nevertheless, a short-term slowdown should be felt.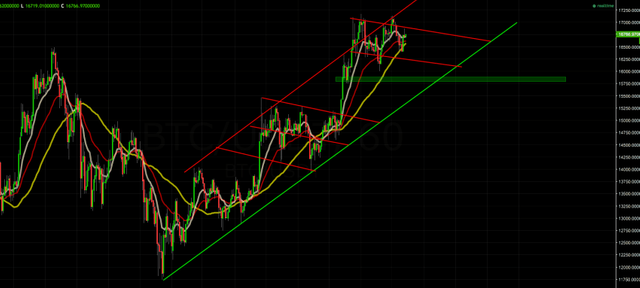 We should not be able to pass the resistance until tonight. At the same time, Ethereum should reach its ATH for the period, and there should be a switchover of capital to Bitcoin earlier this week.
The plan :
The trend is up, our purchase at 16200 is already profitable, but we will keep our Bitcoins in anticipation of a rise. The sell limit at 17900 is still relevant: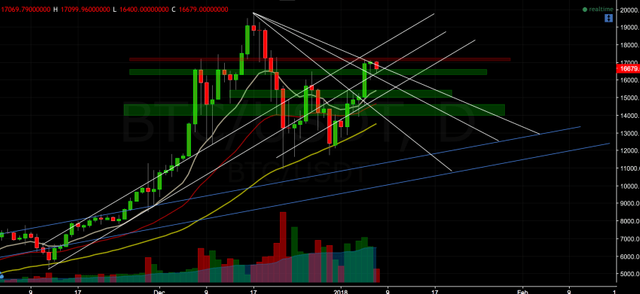 Buy limit : 15800 usdt (10%)
Sell limit : 17900 (50%)
Ethereum: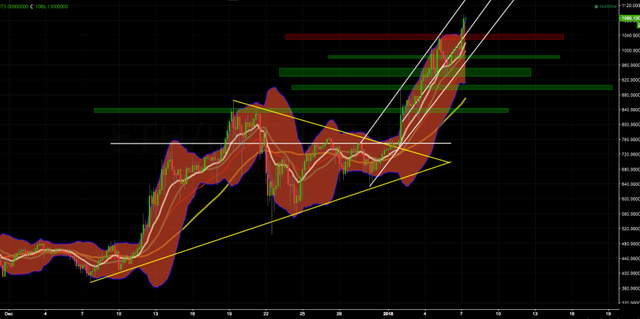 Ethereum explodes and we with it! We sold some of our Ethereums around 1050 usdt and keep the other half. The trend is still up on the daily chart but no longer for a long time. We are coming out of 8 consecutive days of increases, it's a record! A correction is expected, we will start to withdraw carefully.
The plan :
We will start to withdraw:
Buy limit : 1000 (5%)
Buy limit : 980 (10%)
Sell market : 1085 USDT (50%)
To conclude on this analysis:
The trend is starting to reverse in the market. Ethereum weak after 8 days of intense rise and correction should begin to be felt soon. It should benefit greatly bitcoin. On the other hand, little chance to see this last pass his resistance before this night, we are always in period of accumulation. We must therefore prepare for a rise in bitcoin at the beginning of the week and a drop in the Ethereum.
Ethereum:
We will start to withdraw:
Buy limit: 1000 (5%)
Buy limit: 980 (10%)
Sell market: 1085 USDT (50%)
Bitcoin:
The trend is up, our purchase at 16200 is already profitable, but we will keep our Bitcoins in anticipation of a rise. The sell limit at 17900 is still relevant:
Buy limit: 15800 usdt (10%)
Sell limit: 17900 (50%)