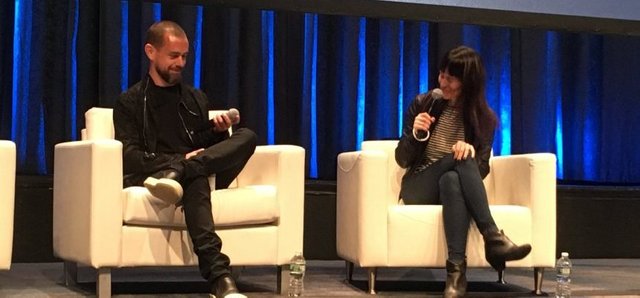 For Jack Dorsey, the co-founder and CEO of Twitter, the internet needs a native currency and bitcoin could play that role perfectly.
At Coindesk's Consensus conference in New York, Jack Dorsey spoke with Elizabeth Stark of Lightning Labs to discuss the integration of digital currencies and their future.
Mr Dorsey is an experienced American entrepreneur, he co-founded Twitter in 2006 and still works in the company. He also created the Square company specializing in mobile payment in 2009.
Mr Dorsey announces:
'Internet will need a global currency, I do not know yet if it will be bitcoin but I hope because I am a big fan. '
For Dorsey, it's hard to say today that bitcoin will be THE cryptocurrency of the future. Since 2014, its Square service has allowed merchants to accept the currency and is expected to launch soon a dedicated application for bitcoin trading for its users.
Dorsey would like to return to the primary interest of bitcoin: A means of payment every day. He says:
'With Lightning Labs, we are working to get back to this original idea, to be able to buy a bitcoin coffee. We do everything possible to achieve this. In the company (Square), this is still a thorny topic, some of our collaborators are still skeptical. '
He concludes:
' The arrival of the blockchain will cause a fundamental change in the world, we must to make sure that these changes are positive and to make governments and regulators understand why this technology is so important. '