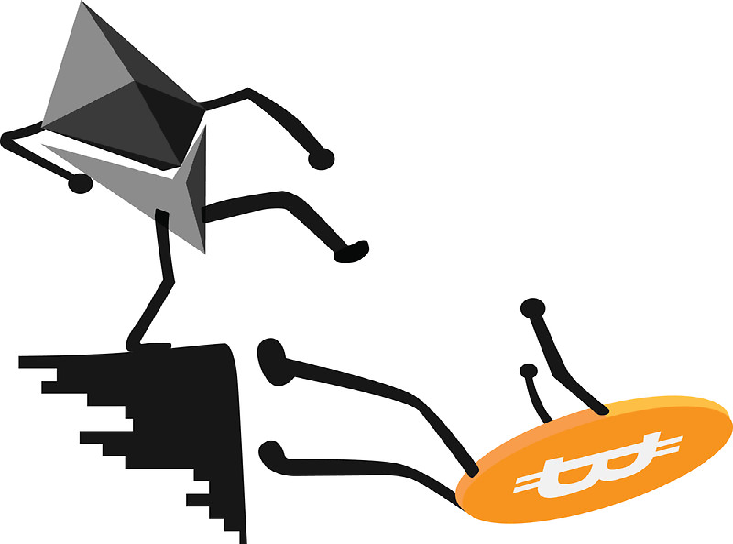 Hello Followers and Steemians, welcome to another comparison on the Crypto Space specifically around "The Flippening". As you have likely seen all over the space by the likes of reddit, bitcointalk and on your twitter 'this event' is gaining massive potential and momentum swinging in the favour of Ethereum. Everybody's closet love and infatuation with Ethereum is really driving up the speculation that this might well happen!!
If your not familiar with "The Flippening" it's basically watching and speculating on an event that may occur in the future where Ethereum overtakes Bitcoin in 'Market Capitalisation'.
---
Since Bitcoins birth in 2009, it was pretty low key not even worth anything for most, until around April 2010 when it was worth just $0.003 then on April 25th 2010 the now defunct BitcoinMarket.com exchange was the first one that started showing bitcoin. Then after a few years or so bursting onto the scene known mostly for its criminal use on the Deep Web.
Bring it forward to this year January 2nd bitcoin held a market share of 87.6% while Ethereum was just hanging on to a mere 4% of the total market share!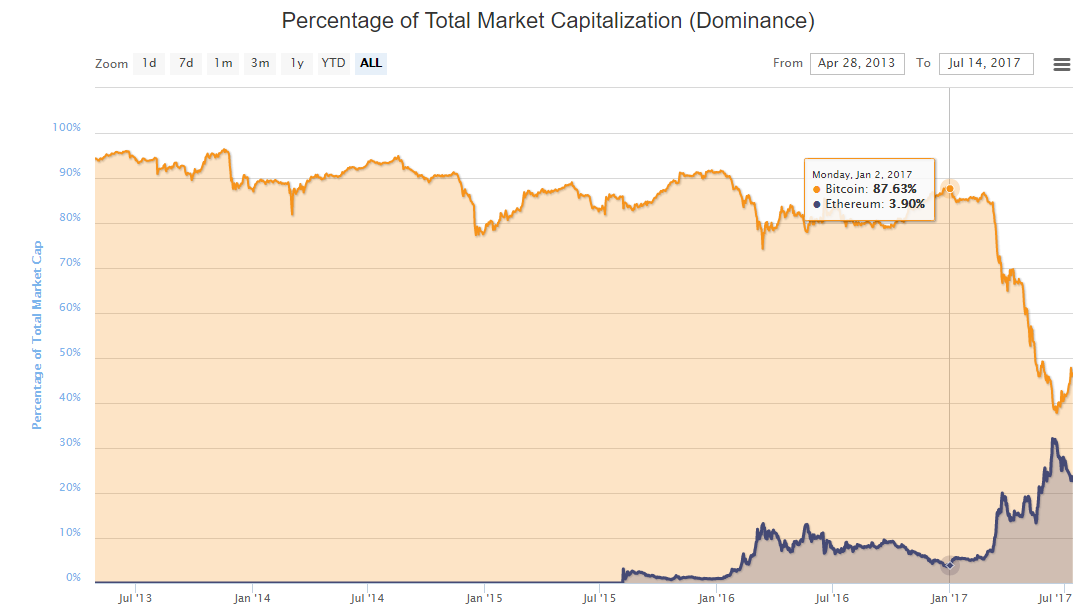 It's clear to see though, as soon as Ethereum started gaining some ground and other Cryptos rode into town the bitcoin market share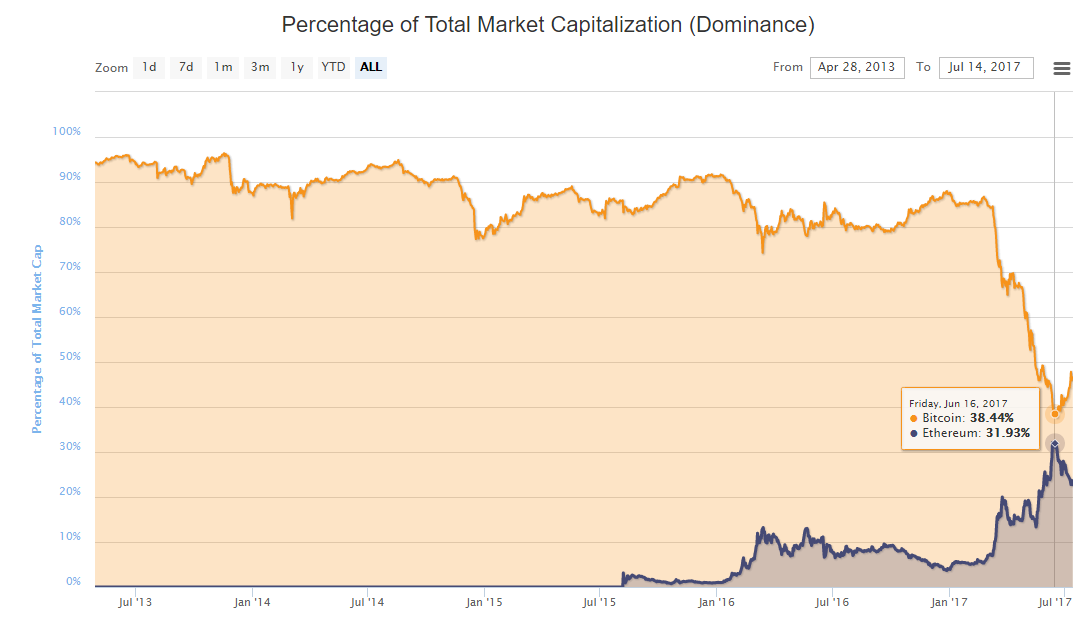 ---
It's anyone's guess what will happen next?. With all the ICO's launching on the Ethereum network, giving them the ability to have companies giving you products straight to your phone, or the ability to send smart contracts fast and efficient or even helping our planet or making a charity. Heres snapshot of yesterdays stats by Flippening Watch that gives some hard evidence that Ethereum is going to take the top podium in the next coming of months.
Heres some evidence it's not going so well for the bitcoin camp- a snapshot from twitter posted by CoinTelegraph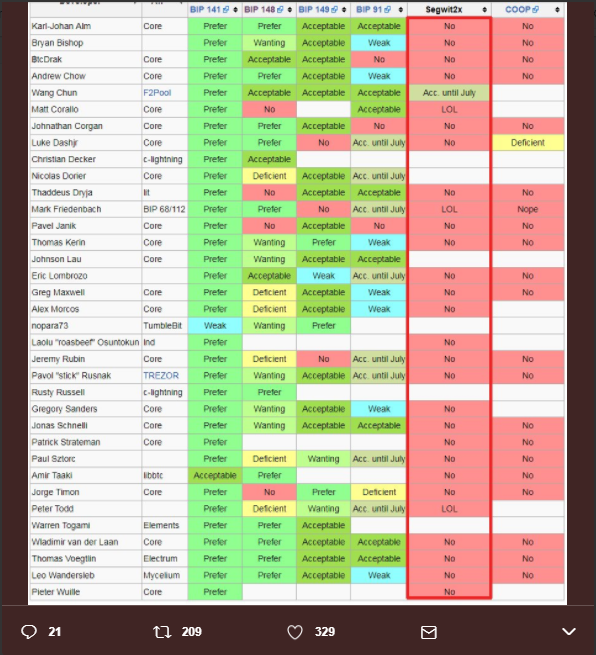 ---

follow me on twitter
follow my Steemit thecryptopaper