The Crypto Street Pulse - Santa Cruz Edition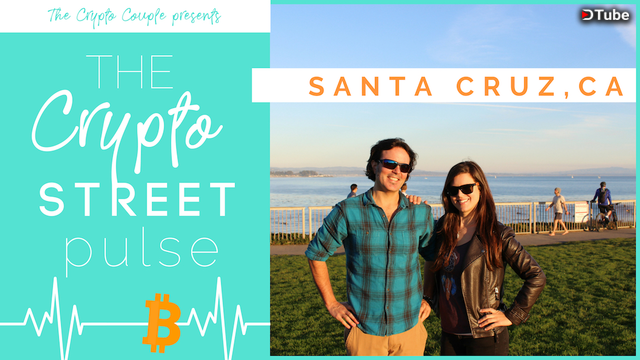 ---
On this episode we asked strangers on the street of Santa Cruz, California:
What comes to mind when you hear the following words: Bitcoin, Santa Cruz, Donald Trump?
What are your thoughts on the state of the economy?
What are your thoughts about Bitcoin?
Find out what they had to say...
ABOUT THE CRYPTO STREET PULSE:
Hey, we're the Crypto Couple! As cryptocurrency educators, we've made it part of our job to travel to different locations to take a pulse on what the public thinks about Bitcoin and cryptos.
Our hope is that through this ongoing project we can document the progress of crypto mass adoption and clear up any misconceptions along the way.
Thanks for watching! Let us know what questions you'd like us to ask the peeps on the street next time! Big thanks to everyone who participated!
(This footage was filmed in December 2018.)
CONNECT WITH US:
Website: https://www.thecryptocouple.com
Email: [email protected]
Instagram: https://www.instagram.com/thecryptocouple/
Twitter: https://twitter.com/MrCryptoCouple
Etsy Shop: https://www.etsy.com/shop/thecryptosavvyshop
Facebook: https://www.facebook.com/thecryptocoupleofficial/
---
▶️ DTube
▶️ IPFS