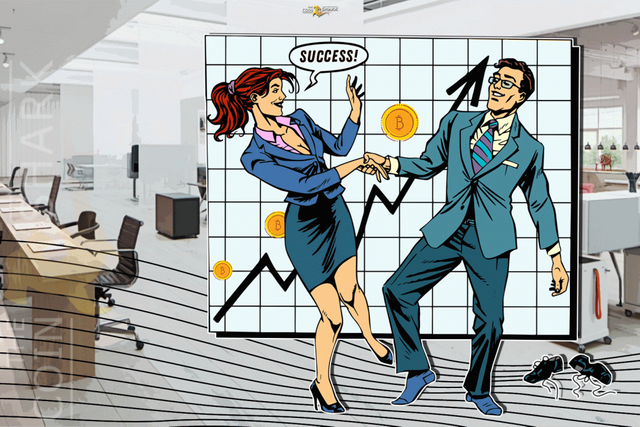 Nowadays cryptocurrency investment and transaction mechanisms are gaining popularity not only among innovative projects and cutting-edge startups. Many companies that were founded long before the digital revolution or at least did not base their business upon tokens and coins have been recently implementing blockchain and cryptocurrencies. Today The Coin Shark will tell you about three companies that decided to join the crypto-trend and develop their own virtual currency.
Kodak
The famous Kodak company was established in the city of Rochester back in 1881 – only 16 years after the end of the American Civil War. Kodak is known for more than hundred years of manufacturing films for cinematography and photography, however, throughout its long history it produced even automatic primers for artillery projectiles during World War II and infrared homing systems for missiles. Kodak is also famous for different printing products. Back in the middle of 70s the giant did not "hurry up" to produce digital cameras and lost a huge part of the market. In 2009 it stopped the production of legendary Kodachrome films and in 2012, having sold many patents and subsidiaries, it initiated bankruptcy procedure. Today Kodak has paid its bills and restructured, but it has not helped to reach a half of previous successes. Perhaps, another way to improve the situation could be the launch of KODAKOne blockchain platform and cryptocurrency KODAKCoin together with the company WENN Digital. The platform is intended to efficiently manage and protect image rights and develop monetization tools for creative assets of photographers with the opportunity to make transactions.
Rakuten
"Japanese Amazon" – e-commerce behemoth Rakuten (the word means "optimism"), is one of the largest online retailers in the world. The company was founded by Hiroshi Mikitani in 1997 as a small online market and today it has many large subsidiaries including, for example, Viber. Yes, now some will probably find out why the popular messaging app suddenly changed its name for Rakuten Viber in 2017.
Early in 2018 Hiroshi announced the launch of Rakuten Coin, a virtual currency that would be used in the company's loyalty program. Rakuten started accepting Bitcoin back in 2015, so the decision to launch platform's own virtual currency follows the crypto-friendly policy of the company. Rakuten Coin is expected to advance the system of international payments within Rakuten services for its clients all over the world. The exact date of the launch is, however, not yet determined.
AirAsia
One of the largest low-cost airlines in Asia and Airbus A320 biggest operator malaysian company AirAsia started working in 1996. Being one of the most cutting-edge airlines, AirAsia is considering blockchain for its loyalty system, mentioned CEO Tony Fernandes in spring, 2018. The company is also developing a payment platform and plans to go completely cashless in the future.