Storiqa could be the next Shopify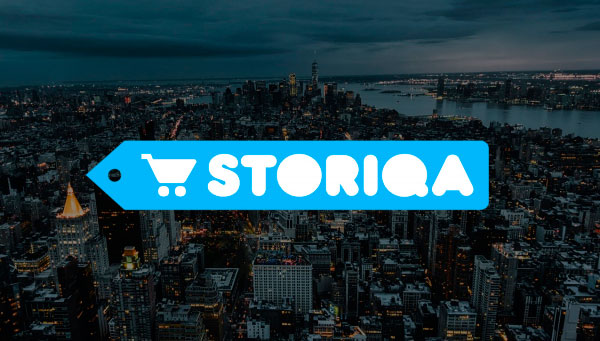 Storiqa is currently sitting at a marketcap of about 6 million with decent trade volume of about $100,000 in the last 24 hours. Storiqa is also listed on a good amount of exchanges including HotBit, Kucoin, HitBTC, LA token, and a few more.
Even though Storiqa has been through what some people would consider a pump and dump, this coin is not dead and the team is slowly continuing to develop the original goal of token which is to create a crypto market shopping place where you will be able to use the Storiqa token to pay for everything and be able to shop without fake reviews which will be verified by the blockchain. I'm calling this potentially the next Shopify because Storiqa seems interested in following a similar business model. Shopify has a current marketcap of 15.7 B and is one of largest websites out there to offer easy website customization, the ability to dropship products directly to your customers, and the ability to sell your store to another person for a nice profit.
Storiqa has a long way to go if it's able to compete with Shopify some day, but they are currently headed in the right direction. They've updated their marketplace in testing mode and created a few different categories of things to buy including Storiqa apparel, but there aren't a lot of things you can buy on their marketplace just yet. If you look at their Roadmap it shows that they are going to be launching their Mainnet in Q1 2019. The way that Storiqa is designed right now makes it seem really similar to Etsy, which allows you buy personal handcrafted items.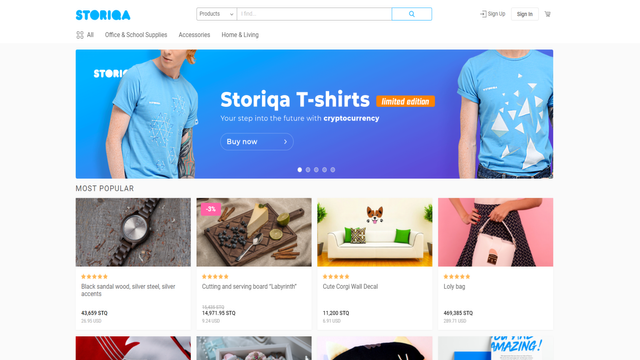 I think the real potential here with Storiqa is whether they get 3rd party sellers or basically small business owners to sign up and begin to accept STQ payments for most of their products. If this happens, then I could picture this growing quickly. I also like how if you visit their website token.storiqa.com and scroll towards the middle of the page you are able to quickly and easily see some of the progress they have been making on this project. If they are able to complete all of their ambitious goals here and create a working delivery tracking system, then this could be an exciting project to watch.
https://coinmarketcap.com/currencies/storiqa/
Team and token details: https://token.storiqa.com/
This is their marketplace website: https://storiqa.com/