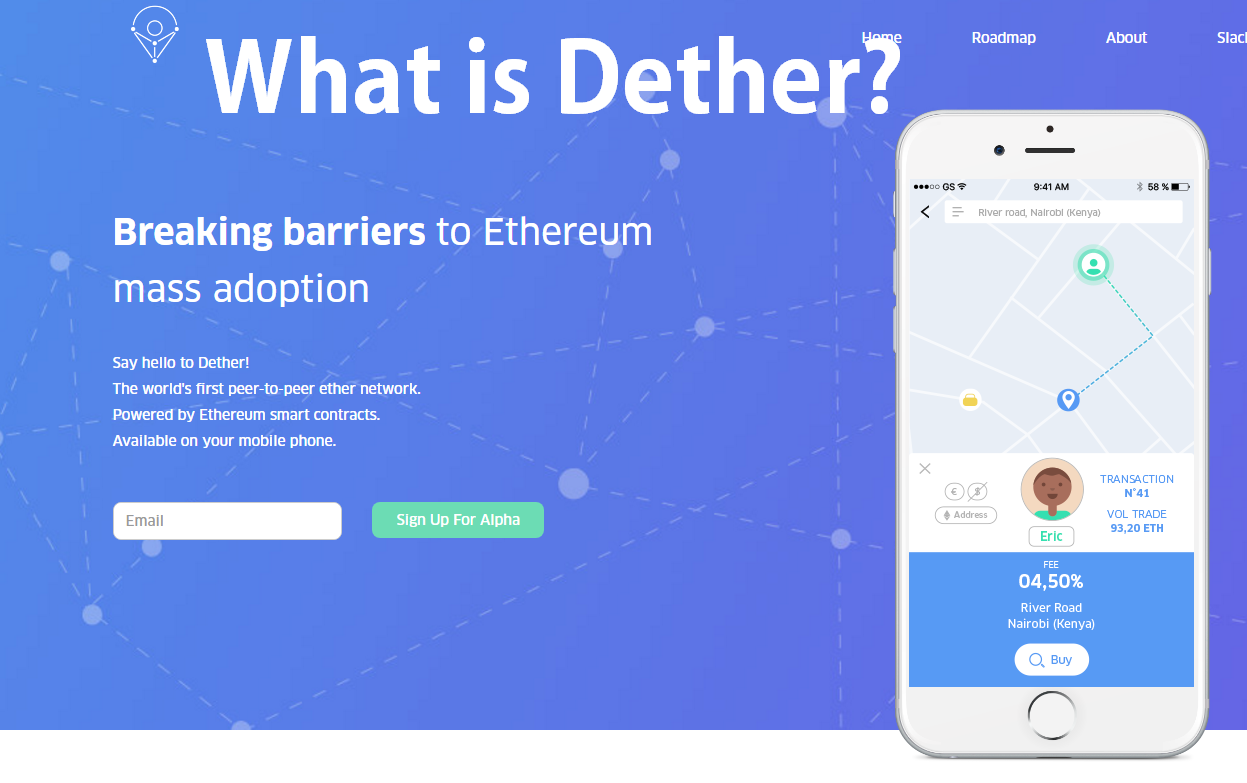 img src
Dether wants to make buying or selling cryptocurrency very easy by making each user on the platform into basically a walking ATM where you can quickly and easily sell your crypto for cash (fiat) with another user nearby.
With Dether you sign-up to find nearby buyers/sellers on the map then compare each seller's fees, check their reputation, agree to the terms, and arrange a meeting point. Once you complete a successful transaction you earn reputation points which makes others more willing to work with you next time. The Dether app will also list shops on the Dether map where you can spend your crypto. Also, with Dether you simply create a mobile wallet and scan the QR code when you're ready to make a transaction. According to Dether all of your cryptocurrencies can be safely stored on your mobile phone, so you can easily switch through other cryptocurrencies you have within the app.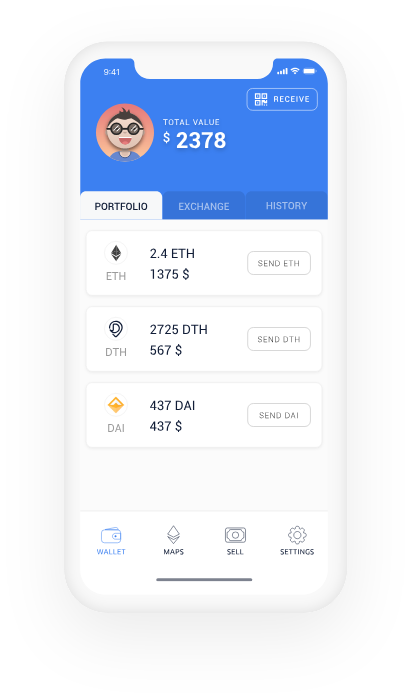 img src
Dether is launching internationally in order to break down barriers to Ethereum mass adoption, so you should be able to exchange your crypto for whatever your local currency is. When you sign-up Dether will load other users in the app based on your zipcode to see who is nearby. Currently, Dether seems to be focused on adding ERC-20 (Ethereum based tokens) to their app first, but this may change over time. Dether is currently allowing anyone to sign-up for early access to become a seller on the Dether map.
I'm having a hard time deciding if Dether (DTH) makes for a good investment opportunity, but this is definitely a useful tool to anyone who is in need of cash when meeting a friend, paying for a taxi, etc.
https://coinmarketcap.com/currencies/dether/
Please Upvote & Leave a Comment Below. Thanks!