Blockchain Smartphones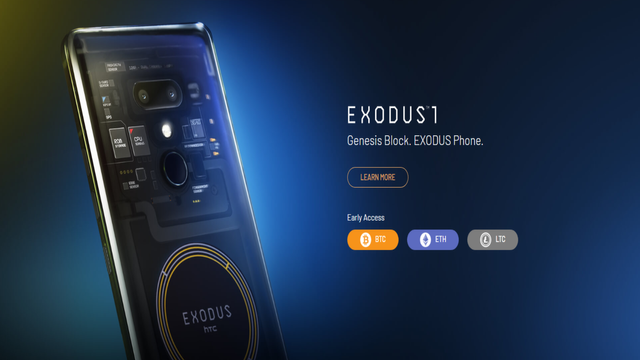 The HTC Exodus 1 Blockchain smartphone has been recently released for pre-orders, but when you visit their website it is currently out of stock. The HTC Exodus 1 comes with Brave Browser as it's default browser. The HTC phone will also store private keys in a secure storage on the phone with the name Zion.
Sirin Labs Blockchain Finney is also available to order this week for just under $1,000 and comes with a built in cold storage wallet and unique Safe Screen technology for secure crypto transactions. The Blockchain Finney also comes with a decentralized app store built in.
The Brave Browser being built in on the HTC Exodus will enable users to browse more privately on the HTC phone then they would if they were using a Microsoft, Bing, or Google based browser. The adoption of Brave browser has been growing at a very fast rate as users are seeking more privacy away from the other popular browsers out there like Google Chrome which is constantly being accused of selling users data away for free.
The HTC smartphone may be out of stock, but the Sirin Labs Blockchain Finney is still available for ordering right now.
The Sirin Labs Finney phone comes with a 2" multi-touch safe screen, built in cold storage for your cryptocurrency, a 12 megapixel main camera, an 8 megapixel selfie camera, 128 GB of memory storage, and an SD memory card slot.
The cyber protection of the Finney is a very important element of the phone and the smartphone comes with Behavioral based intrusion prevention system (BPS), it is full tampering proof (according to their website), it comes with an actual physical security switch like most hardware wallets that must be used to access funds. It also comes with secured communications like VOIP(Voice over internet protocol), text, and e-mail. The Finney also comes with three-factor authentication Biometric (fingerprint, etc.) Lock pattern, and Behavioral (such as detecting unusual internet activity) for extra security.