The Daily Dood for 9-4-18
Bitcoin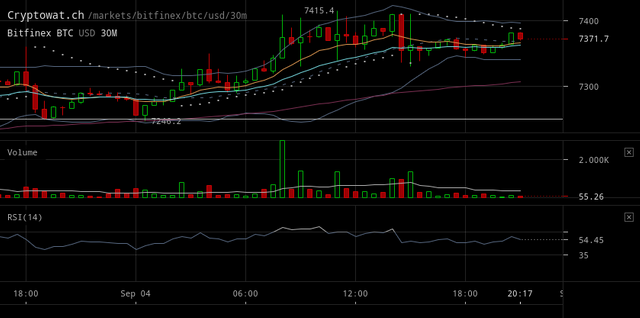 Steem & SteemDollar

The Days Headlines
Cardano [ADA]'s Marlowe complexities, drawbacks and solutions unraveled - https://ambcrypto.com/cardano-ada-marlowe-complexities-drawbacks-and-solutions-unraveled/
Bittrex to Delist Bitcoin Gold by Mid-September, Following $18 Million Hack of BTG in May https://cointelegraph.com/news/bittrex-to-delist-bitcoin-gold-by-mid-september-following-18-million-hack-of-btg-in-may
Justin Sun Details TRON's (TRX) Future - https://globalcoinreport.com/justin-sun-details-trons-future/
Robinhood Crypto App Adds Candlestick Charts Due to Popular Demand https://www.coindesk.com/robinhood-crypto-app-adds-candlestick-charts-due-to-popular-demand/
The Collapse Of Venezuela's Imaginary Oil Currency | Zero Hedge https://www.zerohedge.com/news/2018-09-03/collapse-venezuelas-imaginary-oil-currency
Oath Protocol and NEM Form Partnership for Dispute Resolution https://www.ccn.com/oath-protocol-and-nem-form-partnership-for-dispute-resolution
Bitcoin ETF Will Likely Be Approved Next Year: Asset Manager https://www.ccn.com/bitcoin-etf-will-likely-be-approved-next-year-asset-manager/
Bitcoin vs. Fiat: The Cryptocurrency Outperformed 3 National Currencies in 2018 https://btcmanager.com/bitcoin-fiat-cryptocurrency-outperformed-national-currencies-2018/
It's No Joke! Walmart Entices Customers with $1 Bitcoins https://bitcoinnews.com/its-no-joke-walmart-entices-customers-with-1-bitcoins/
Technical & Fundamental Analysis
Litecoin (LTC) may touch the psychologically pleasant $70 mark shortly now - https://globalcoinreport.com/litecoin-ltc-70-usd-mark/
OmiseGO Review: The Blockchain Project Unbanking the Banked https://www.coinbureau.com/review/omisego-omg/
Litecoin, EOS, Stellar Lumens, Tron, Cardano Price Analysis: Bitcoin Dominance Increase is Negative for Altcoins, TRX Dips https://www.newsbtc.com/2018/09/05/litecoin-eos-stellar-lumens-tron-cardano-price-analysis/
PIVX Price Analysis: PIVX Holds Strong Above $1 - Is Bullish Momentum About to Regain Control? - Invest In Blockchain https://www.investinblockchain.com/price-analysis-pivx/
Bitcoin, Ethereum, Ripple, Bitcoin Cash, EOS, Stellar, Litecoin, Cardano, Monero, IOTA: Price Analysis, September 4 https://cointelegraph.com/news/bitcoin-ethereum-ripple-bitcoin-cash-eos-stellar-litecoin-cardano-monero-iota-price-analysis-september-4
Links
Just got a heads up on this. The site is still in BETA with official release in October. There are a couple bugs they're still working out. Great research portal …. Crypto Finance
https://www.cryptofinance.org/
Just updated the links directory on the site. I should have more links here shortly. Have a suggestion? Feel free to add it to the comments for consideration.
https://bitcoindood.com/coin_directory/cryptocurrency-links.php
Earn Crypto & Tokens With These Referrals.
An Instagram style website that pays users BELA tokens for liked images. The Dood's having a blast on this site. https://www.belacam.com/ref/bitcoinDood
Minds is a Facebook style site that pays users in Ethereum tokens based on user activity and traffic to their posts. https://www.minds.com/register?referrer=BitcoinDood
Presearch is a search portal that pays users in Ethereum tokens for search activities. Stop googling it and start Presearching it and earn. https://www.presearch.org/signup?rid=115133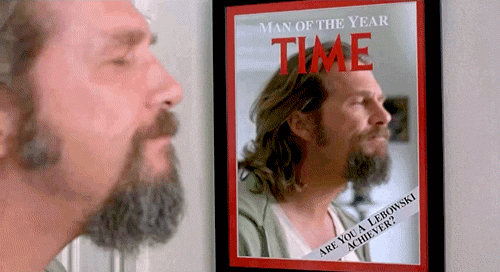 The End
The Daily Dood is a review of my daily Twitter feed and some of the interesting articles I find here on Steemit. If you're on Twitter hope you decide to join me here:
https://twitter.com/BitcoinDood
Also on Minds now too : https://www.minds.com/BitcoinDood
That's it for todays edition of The Daily Dood. If you found the information in this post useful I hope you decide to follow for the daily headlines and events happening in the altcoin & cryptocurrency space. Nothing here is meant as investment or financial advice. Please seek a duly licensed professional for investment advice, not some guy on the internets who refers to himself as The Dood. Thanks for reading and happy trading!