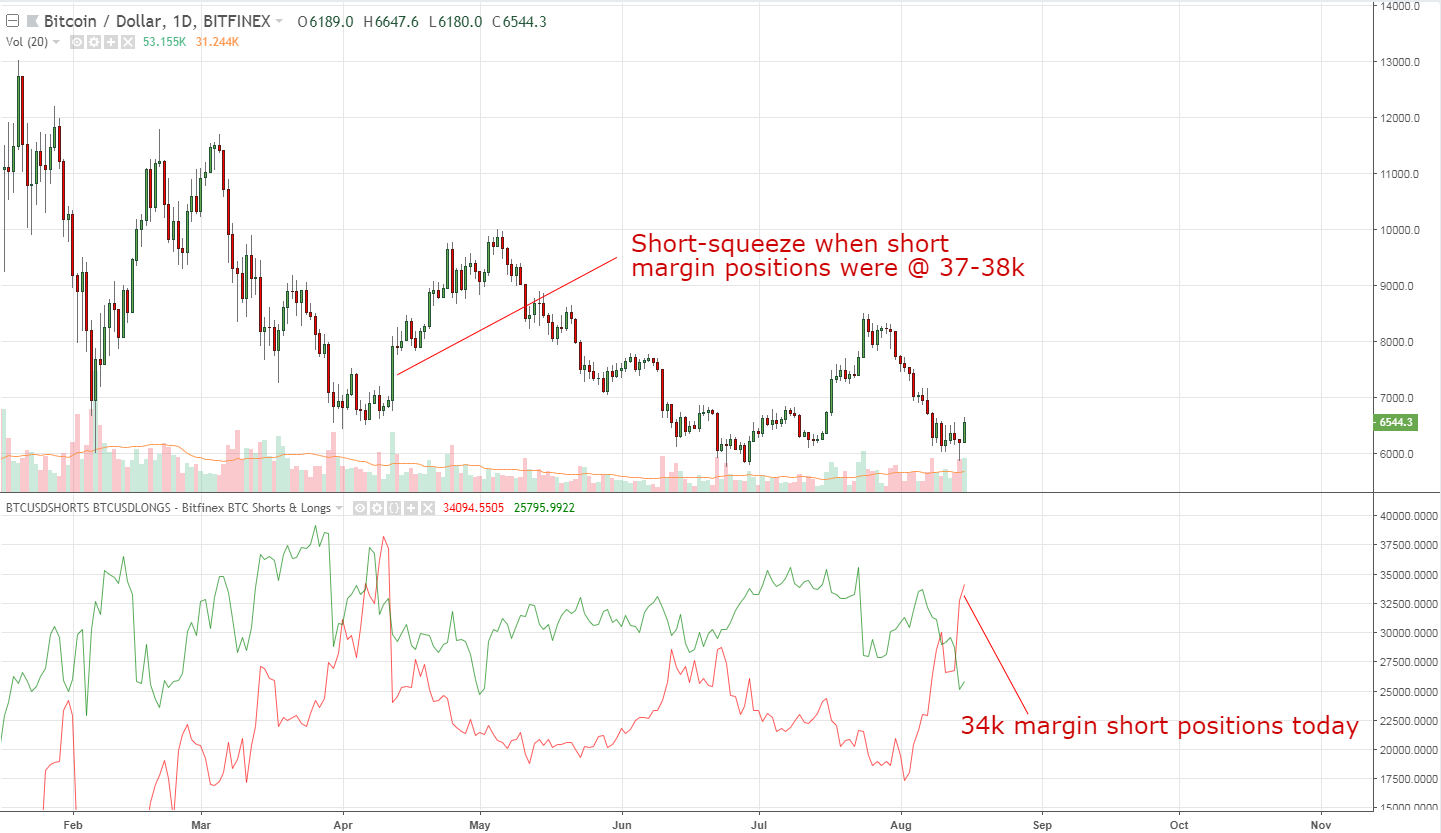 Looks to me like a lot of traders were betting on a total collapse bellow $6000. Just look at how quickly the shorts began to grow as the price started dropping under $7300: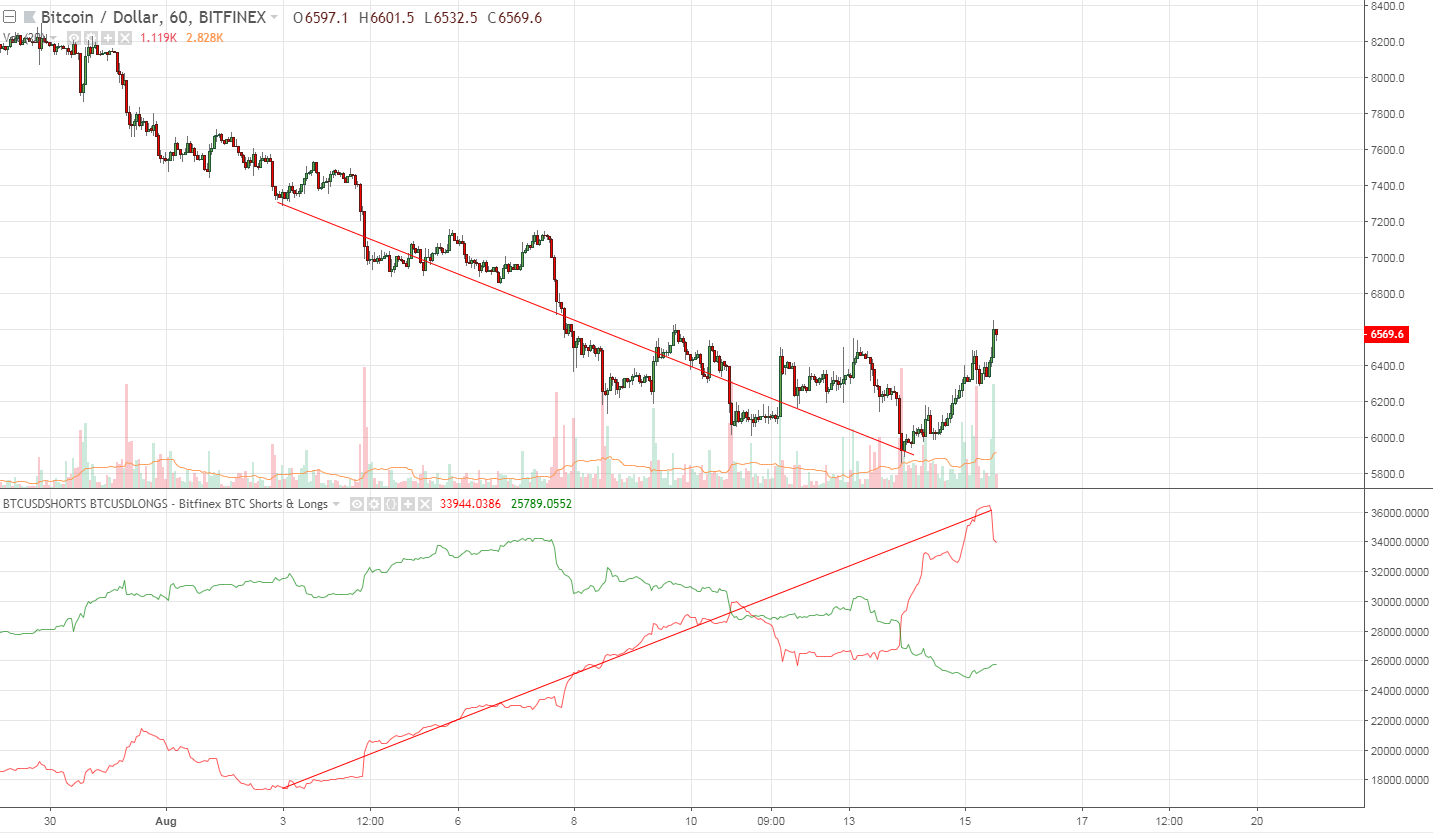 Short positions grew from 17,500 to 36,000 in the space of 12 days. What is interesting is that despite the rally over the past 24h, the shorts have barely budged!!
This tells me that the liquidation hasn't even begun yet.
Now, here is what I found even more fascinating. As the price crashed to $5900, "traders," or a very big speculator/manipulator, began to increase their short exposure even more. Look at the rapid increase in shorts as price was hovering around $5900-$6000: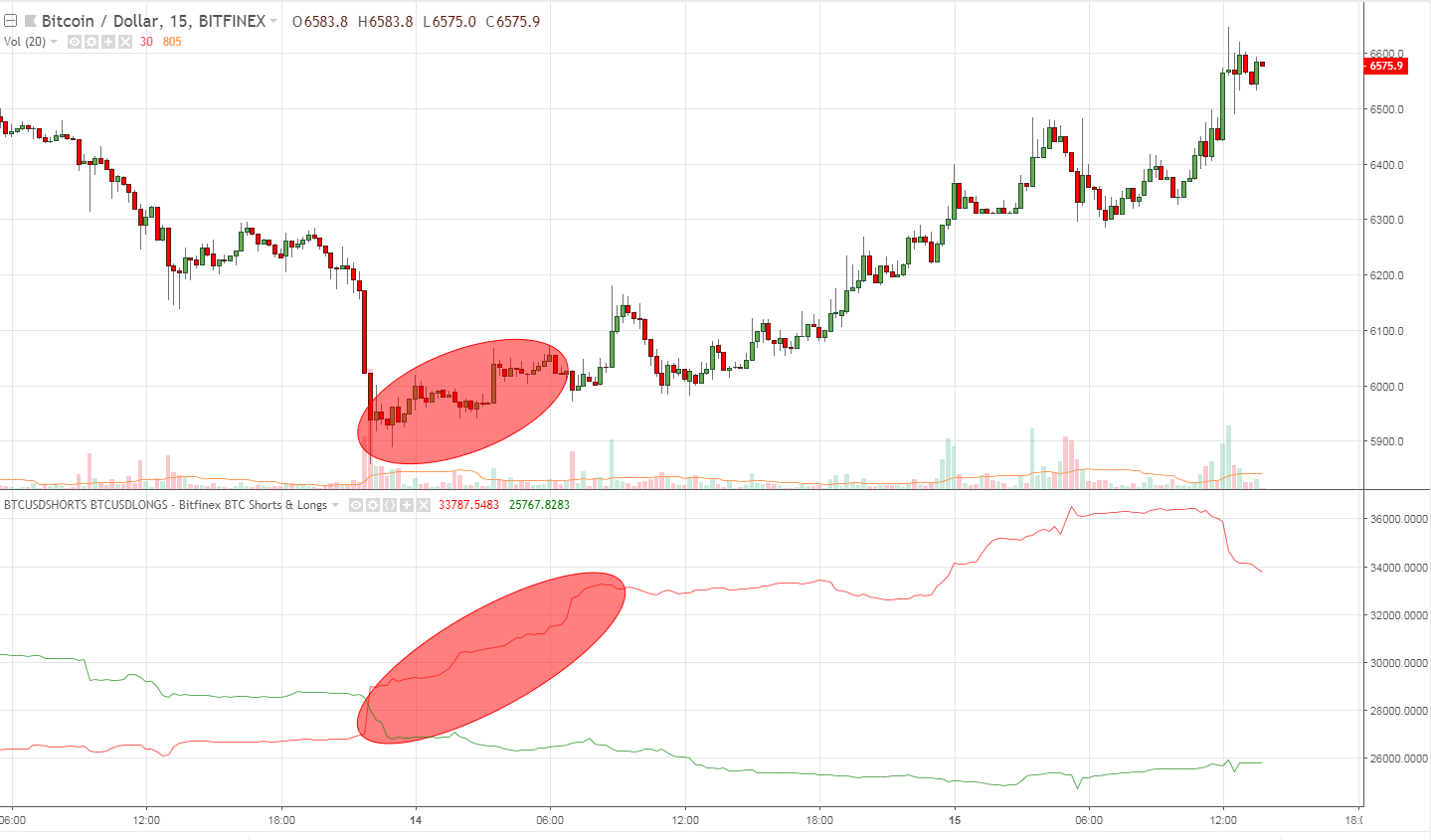 Someone made a bad bet yesterday!