BTC is now trading around 8000$. We have broken the major resistance at 7800$ that has kept us low all the way from January. This is a major breakthrough and as long as we stay above it for a couple of days we will be fine.I will tell you what is more probable to happen. I always tell you 2 stories. One is on the upside and the other is the bad news. I think it is wise to always look at it both ways so you guys can prepare for the worst (stop-losses etc.).
The Bad News: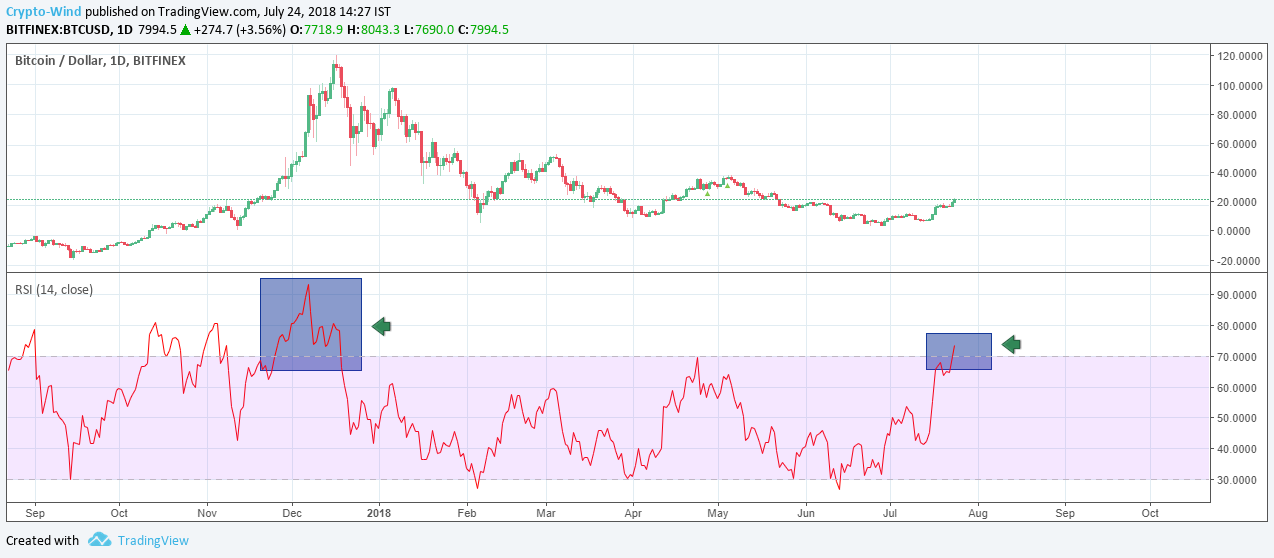 The RSI (relative strength index) is above 70 now, we didn't go above 70 RSI for a couple of months now. The last time we went above this RSI level is December (Blue square box). 70+ RSI could be a bad thing because it tells us that bitcoin is overbought, indicating that a correction is needed.


The Good News: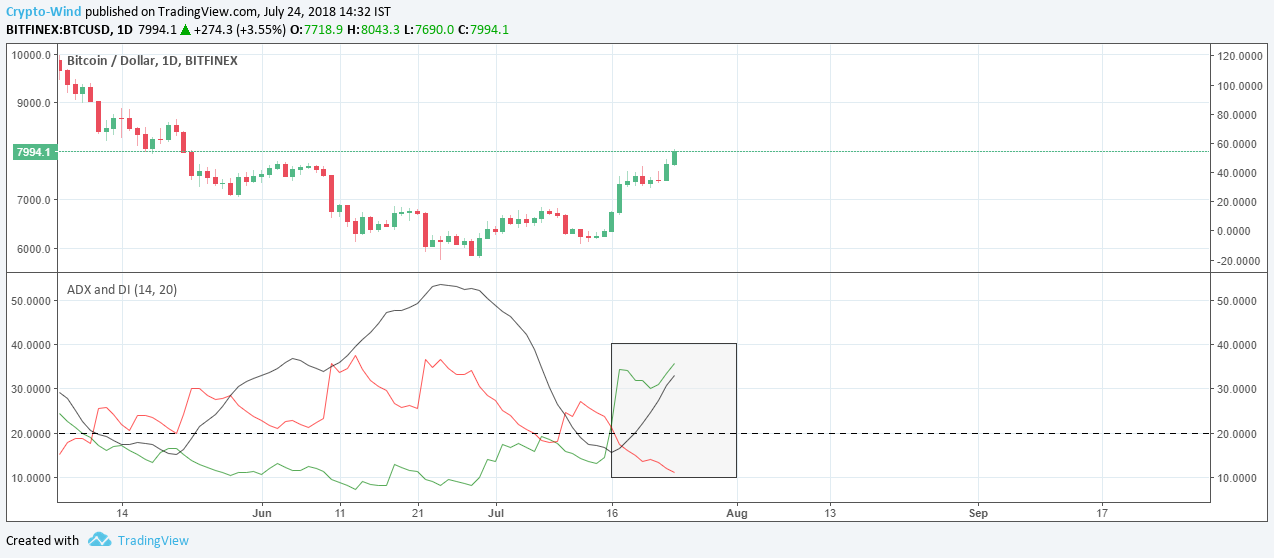 If we look at the ADX there is good news too! The uptrend line is still strong(Green line) and also indicating(black line between the green and the red one) it is getting more strength!
For now, I think bitcoin will go sideways and cool off (let the RSI go back beneath 70). Once this RSI is beneath 70 (maybe 60) we will see an upward movement towards 8300. To be sure watch the 7900 mark carefully, if we break that downwards we could see a correction so set you to stop loss wisely (7750 - 7800 depending on your buying price).


Disclaimer: Everything written here is for discussion purpose only and should not be taken as advice to invest your capital. Always Speak with a professional financial planner or advisor before making any investment decision. Never make a trade based on what you see here. Your capital may be at risk for cryptocurrency trading.
Stay tuned with my update to get your coin market condition and keep supporting me.

|| UPVOTE || COMMENT || RESTEEM||