BTC has dropped 300 dollars in just 2 hours! Almost 4.2 billion dollar BTC cap has just fallen within 2 hours! The big hits also wiped out other Altcoins cap. Some are pointing out at the US Commodity Futures Trading Commission which has processed several large exchanges including Coinbase, Kraken, and Bitstamp in an ongoing price manipulation investigation behind this situation. Another reason may be the emerging news about South Korean crypto exchange Coinrail has been hacked. For some traders, this is a good opportunity to buy some cryptos in cheap. For others, it is very annoying and confusing condition. However, I am providing an analysis for today.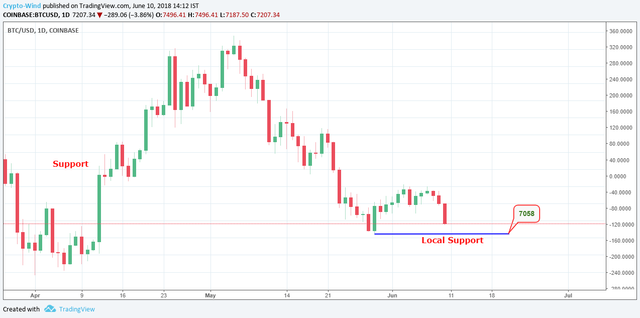 I have found a strong local support for today and it is at 7058.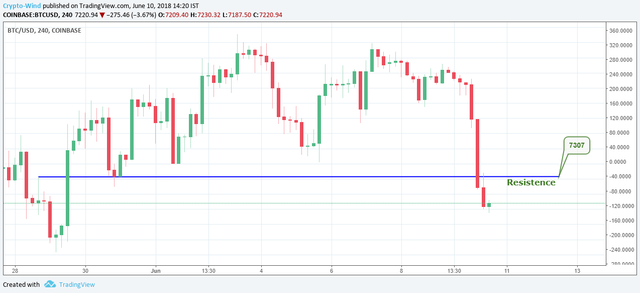 The resistance is at 7300. If we break this resistance today we will face the major resistance at 7350.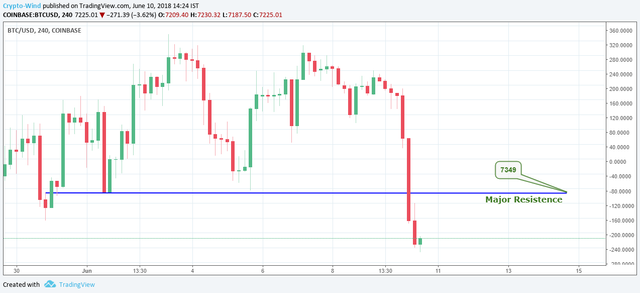 For now, I think this is enough to say about BTC.Remember, bulls run and better times are ahead of us. Soon I will give the next BTC update. Keep hope and stay tuned.


Disclaimer: Everything written here is for discussion purpose only and should not be taken as advice to invest your capital. Always Speak with a professional financial planner or advisor before making any investment decision. Never make a trade based on what you see here. Your capital may be at risk in cryptocurrency trading.