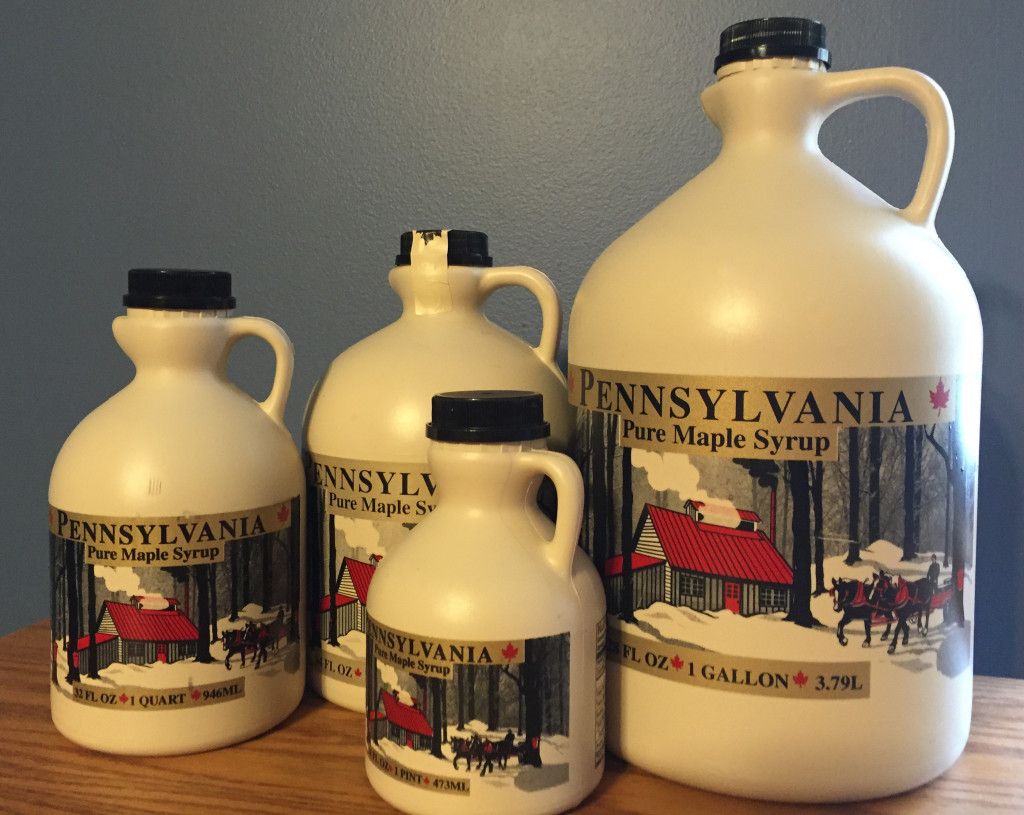 It was a cold day in March, 2015. I had been hodl'ing my modest sum of bitcoin religiously when I saw a post in the r/bitcoin subreddit.
"Small batch Maple Syrup for sale through Bitcoin, 2015 Edition"

Damn, only $16 for a pint of delicious tree blood from the mountains of Pennsylvania and finally an opportunity to turn magic internet money into something tangible that I could drizzle all over my pancakes. Fuck it, let's do this.
So I went ahead and ordered, all for the price of 0.059968 BTC! What a steal.
It goes without saying that it was delicious and came promptly. I ate it up and that was that. Mmmm delicious commerce enabled via cryptocurrency.
Fast forward to today and I got to thinking. I bet that would be some expensive maple syrup these days...
Google: "0.059968 BTC in Dollars"

Well, it looks like I spent $16 $243 on maple syrup.
The fact is, I'd do it again. This was the first item I ever purchased with bitcoin. When the package arrived, something clicked inside of me. Cryptography just produced a bottle of maple syrup at my door, and helped a nice guy named Jake avoid credit fees and earn a living make delicious maple syrup (I'll link to him below in case you're now hungry).
As a community, I get the sense that we're holding ourselves back and focusing far too much on the fear of buying an overpriced bottle of tree sap. The world's interest in Bitcoin is piqued through countless news articles and word of mouth, but the very people who we want to convince to adopt bitcoin, haven't been shown a utility. They haven't seen how using bitcoin circumvents credit processing fees, how it's good for small business (I'm hoping Jake is reading this, laughing maniacally and using his Trezor as a pillow).
I encourage everyone, at least once to use their bitcoin, it will give you a sense of what we're trying to enable by joining the revolution of cryptocurrencies. Just a word of advice: After you buy, immediately purchase the same quantity of BTC to avoid what happened to me, and even if you don't, you can still sleep soundly knowing that you didn't buy some pizzas with BTC in 2010 :)
If you want to pick up some delicious maple syrup with bitcoin, go check out http://novamaple.com/ (and no, this isn't paid)