Bitcoin Cash is Rola Cola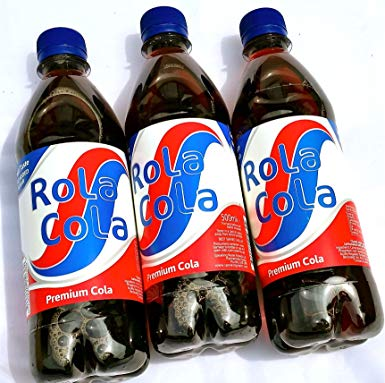 Rola Cola is Bitcoin Cash.
Take a moment.
You're walking down the street. You're overcome with thirst. The sun has made an appearance today. You're feeling good!
You see a sign for Coca Cola - the logo looks idential to what you've always purchased, the font looks the same - this shop must sell original Coca Cola.
You instantly roll into the shop looking for that Coca Cola. Bang! You see it!
It is freezing cold, moist - this is the one you're looking for, it is what you've known for years!
You pay for the drink and leave the shop. You snap that bad boy open and take a gulp!
What? This isn't Coca Cola! This is Rola Cola, I'm sure!
You inspect the can. The paint rubs away. What the hell? The damn Rola Cola sign appears and you're raging with anger!
Quickly you go back into the shop and demand an explanation from the owner. He points you to a man delivering cans at the shop called Roger Ver.
You go over to Roger and demand to know why he is putting a Coca Cola logo on god damn Rola Cola sign.
He proceeds to tell you that he and his fanboys have decided they believe this is Coca Cola, even through it just isn't.
This is what Bitcoin.com, thus Bitcoin Cash is - Bitcoin with a sticker on.
Review by L. Moorefield

Check out my new book on Amazon: Cryptocurrency Trading 101: How You Can Profit in Vastly Changing Times Available on all Amazons.