Hi, Steemers!
I must be sincere and have to say that @kingscrown helped me the most on Steemit with his upvotes in this almost two years (in one month) that I am here on this beautiful platform.
I am very grateful to him that I decided to make a sticker of his Discord group called Financial Underground Kingdom for my rally car.
Be cool and visit his Discord group and learn more about crypto and other stuff that you are interested for and also you know from his blog what kind of stuff @kingscrown likes the most (crypto and women)!
Thanks, @kingscrown!
I hope that my health will be good as soon as possible that I can get back on the rally stages.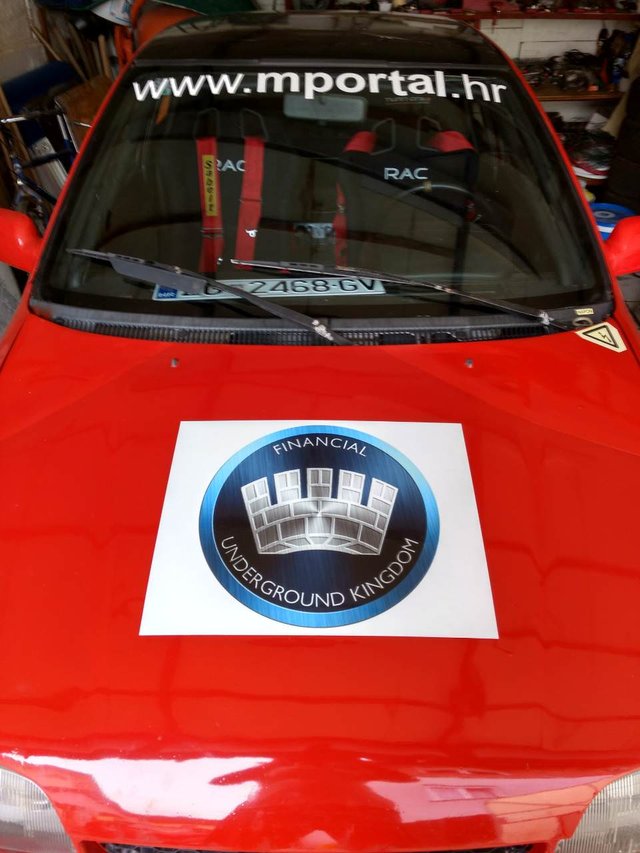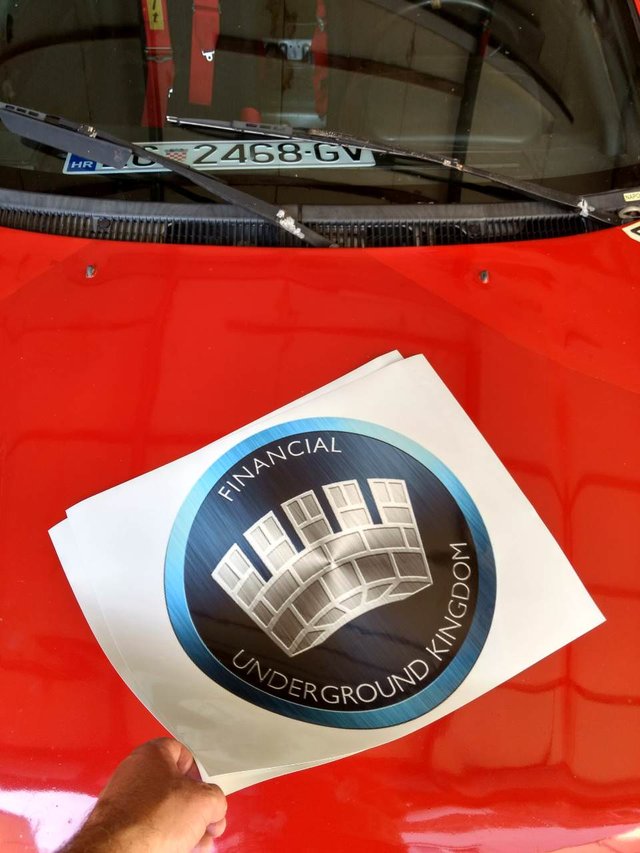 before sticking
This is the invite link to his server where you can find newest infos about all the stuff connected to crypto world, games, movies etc.
Follow @kingscrown for newest crypto news, @pfunk for newest Steemit witness news, @b0y2k for moto news and @richman for good cooking. Vote for @felixxx and @b0y2k (witnesses)
Great attitude from crew at @minnowsupport :)
Grab a beer and enjoy!
Cheers!