Cryptocurrency Growth & Prediction Chart #17 Jan 15
Good Morning!
This morning's Cryptocurrency Market Cap evaluation:
• 30 day rolling average of cryptocurrency market cap = increase of $5 Billion per day
• I estimate cryptocurrency market cap will pass the total US dollar in 7 and a half months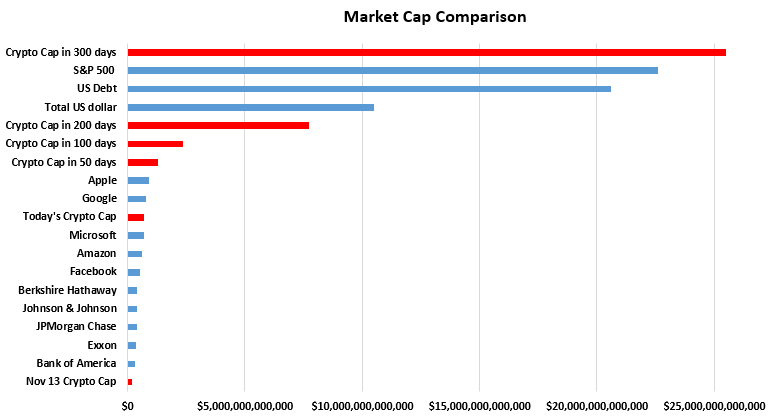 Don't forget to follow @socky for updated charts
What do you think? When do you think everyone will be converting to cryptocurrency?
How should we celebrate the upcoming Trillion Dollar Milestone?
Please remember to VOTE and ReSteem