Find the full video below or feel free to read this post. (For international, non-English speakers, I created this post to help you translate it into your native language within your browser from English. Please be aware that though translation is helpful, it's not always perfect).
Hello everyone. My name is Nick. Welcome to Sobuka, the place where you can go to for international news commentary on the Southern and Eastern Hemisphere. Today, I will focus on my recent Bitcoin Flash report from earlier. We have a lot of information to cover. They will include the following:
United States is tightening up on cryptocurrencies.
Bitfinex kicking out US customers. US customers have 90 days to withdraw funds.
I will take a look at the Latin American Cannabis situation, and the online gaming environment happening in that region.
I will go over Russian Bitcoin mining.
Bitbay, Polish exchange, opening in India by the end of August.
Australia planning social experiment in the primary education system to help kids understand blockchain technology.
...So, stay tuned...
Let me first start out with what is going on today. Once again, it's a crazy day in the cryptocurrency market. Bitcoin reached a new high of $4,300 during the past 24 hours. During this week of new highs, have you guys noticed something unusual going on in the cryptocurrency space or is it just me?
Well then, I will say it here. Most of the popular alt-coins have been heading downwards or remained flat. Typically, we would expect these coins to move higher with the Bitcoin controversy out of the way. You have groups from different areas that are now saying that the market is being carefully manipulated.
You will hear another group say that more people are just jumping into Bitcoin and ignoring the other alt coins with respect to volume. And finally, you will hear another group say that prices are stable, providing more of an entry point for hedge funds and other financial institutions.
So, let me know what you guys think. It is definitely interesting seeing Bitcoin go higher each day, while much of these alt-coins either lose their value or stay relatively flat. And well, I do not like to sound like a conspiracy theorists, but something fishy is going on in this market.
At this point, if Bitcoin were to take a $1,000 point drop at any moment, then the other coins could topple as well and head further to bear market territory relatively quickly. So, for everyone investing in Bitcoin and cryptocurrencies, just be careful.
If we were to look and understand this current cryptocurrency industry, but more particular the people that are involved, YOU and I would be considered innovators that are investing into this space right now. Whether you are investing in Bitcoin or other crypto currencies, maintaining a YouTube channel, or simply just paying attention to what is going on, then you are an innovator.
This crypto currency mania has not even reached 1% of the general public's interest. Once it reaches between 1 to 3 percent, then you will hear some crazy things going on in this space. I will go off what Clif High would call it, as a period of innovation for a small group of people at this junction of time. And for folks who do not know Clif High, he comes up with monthly analysis on cryptocurrencies and some other weird stuff.
His cryptocurrency stuff I care about because the guy can move markets, even though the other info he covers on different topics, I generally don't see eye to eye with. But he's definitely sought upon when talking about these various alt-coins. This morning, Clif High talked about what he thinks of the cryptocurrency space with YouTuber Jsnip4 and Bix Weir. I will leave a link to the conversation at the bottom of my video for you guys to check out. Link to Clif High, Jsnip4, and Bix Weir Interview
So lastly, before I go into the news, just one more thing to highlight. The price of 1 Bitcoin is now worth about 3 ounces of Gold, which is freaking incredible! And popular coins or rather tokens like NEO and IOTA have seen more than a 500% gain in the past week. Both cryptocurrencies are in the top 10 of the coin market cap with NEO at the 6th place, currently priced at $50 (USD) and IOTA at the 5th place, just shy under a 1 dollar (USD).
Bitfinex Joins the EGTOW community. Is Poloniex Next?!
Okay, so enough with the introduction. Let's get down to business by going over the 2-minute flash report. I will start with news from the US, as it eventually impacts our entire global environment. An article coming from Bitcoin News is titled "US Foreign Sanctions Bill Mandates That Governments Monitor Cryptocurrency." [1]
Supposedly, this bill was recently signed several days ago by Donald Trump. It advocates that foreign countries comply strongly with KYC "Know Your Customers" and AML (Anti-Money Laundering) laws. I stressed something like this on a couple of videos back where I highlighted that the United States may softly try to clamp down on this Bitcoin mania situation.
And it's not really Donald Trump to blame as the same thing would happen under Clinton. I would actually put much of the blame on new people who have jumped into the crypto currency market with no idea of what they are doing. If this group of people have a problem with an exchange, they threaten the exchanges will lawsuits.
So, what you have is the legal system with a combination of the financial regulatory agencies writing up these bills that is making it difficult for US citizens to invest in ICOs. We saw recently how Status, the most popular ICO, denied people from participating in their initial coin offering. But you also have many ICOs who are hesitant to allow US customers to participate.
There are a couple of ways that US citizens have worked around this loophole. This would include folks setting up a VPN connection to some other location outside the US territory, and then participating in the ICO. Another option is to tell an overseas friend to participate in the ICO on behalf of them.
And I am not encouraging anyone listening to this audio or reading this blog post to go against their government. So please, do what your government says or you can risk going to jail. I think that's a nice disclaimer, and I will leave it as that. But to conclude on this subject, what you have is one vicious cycle. It starts off something like the following steps:
Novice investors who don't know what an offline wallet or a "wallet" for that matter.
They will fall into a scam or accident.
The novice investor gets hold of a lawyer.
If the situation involves a lot of money, then a big federal agency, which I like to call daddy is involved.
Next, the exchanges must respond and put up costs for legal arbitration.
Then the cycle repeats itself as more new investors enter the market place.
So, what you have are exchanges like Bitfinex not interested in dealing with US customers anymore. I'll call this new term EGTOW. Similar to MGTOW. It's Exchanges Going Their Own Way. Are we going to see more exchanges go EGTOW? Only time will tell guys.
The second mention I want to make about this bill is how it's meant to put tighter scrutiny on countries like Russia, Iran, and North Korea when dealing with counter-terrorism, which I think is a valid point as you do not need a situation to come in where a terrorist fires off an attack and does crazy, stupid damage.
But to keep the discussion balanced, there are blockchain explorer tools that actually let government agencies track down criminal behavior and activities. So, the government cannot come up with an excuse to say, "Well, we could not find so-and-so." The site that I am pulling this mandate information from is Bitcoin News Dot Com.
Yaya Fanusie, a former CIA counterterrorism analyst states, "The policy question is: How do you deal with something that governments can't control?" And so, if I really look deep into this question, I must ask myself "Why Use the Word Control?" Control reflects having a position of dominance or authority in something that might cause alarm or threat.
So, one of the reason why cryptocurrencies like Bitcoin could be a threat is the fact that nobody owns it. It behaves like a currency that competes with other global currencies like the Chinese Yen or American Dollar. But here on the Sobuka channel, we offer something unique to everyone by providing solutions. Whether you are the government of China, the US, or country XYZ, there are ways that you can effectively compete with currencies like Bitcoin to make your currency and its systems very valuable and attractive, rather than choking one another.
For example, just look at the good things happening in Japan with what they are doing with Ripple and their experimental token XRP. XRP cryptocurrency still holds 3rd place on the coin market capitalization website. The Ripple platform offers a fast alternative towards remittances. We have already seen how countries like Saudi Arabia demo-ed Ripple, and loved how it performed during testing.
But I have already covered that from an article highlighting the situation. So, for more information on the Saudi Arabia - Ripple news, please visit my description section, where I will post a link of that article for you guys. [8]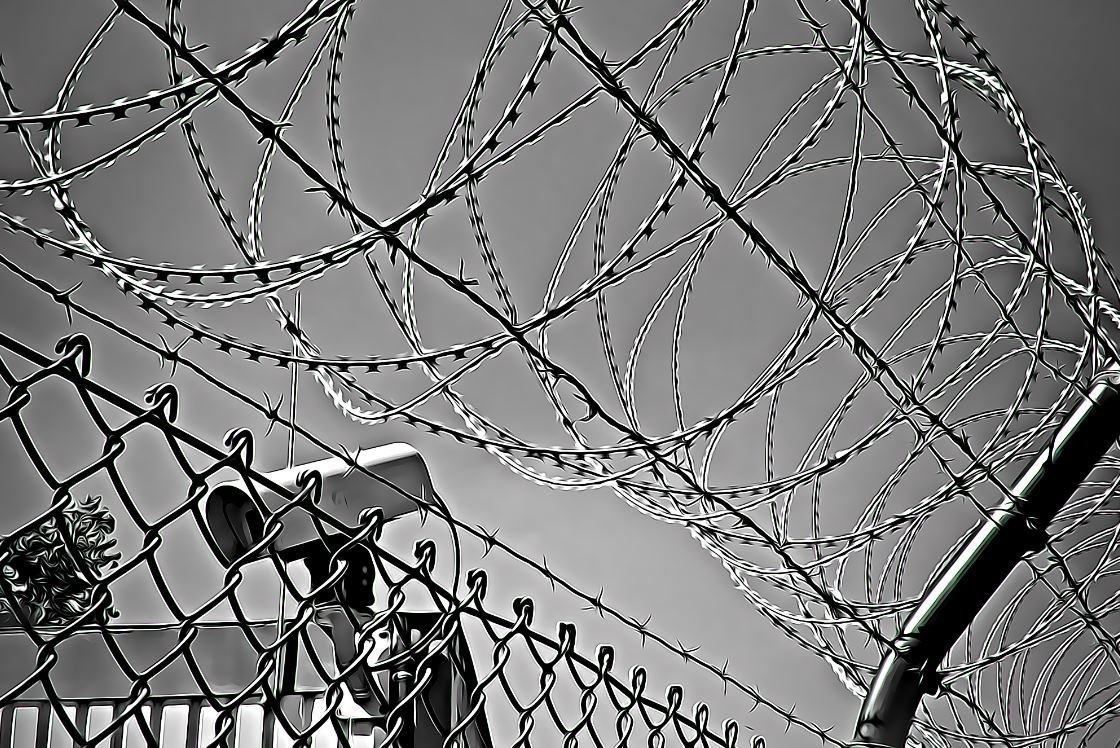 Latin America is Booming With Bitcoin Like Businesses Ranging from Cannabis to Gaming
Alright, so enough with the US. Let's jump into this channel's focus. We now fly from the US to Antigua and Barbuda in the Caribbean. Here Bitcoin proponent Calvin Ayre has been appointed economic envoy for Antigua and Barbuda. [2] Calvin Ayre is well known in that region for integrating Internet gaming with cryptocurrencies. Mr. Calvin Ayre duties will be to "advise the government on the effective implementation of new technological developments in cryptocurrency and Bitcoin."
It's estimated that online gaming in the region generates $37.9 billion (USD) annually. The region expects Ayre's expertise to "re-invigorate" the gaming industry and entertainment. Ayre has done a lot of things to help the Caribbean, but to stay balanced he's also come into certain attacks as it relates to gambling, just like anyone in the gambling industry would face. But I think his experience can bring a fresh start, direction, and opportunities for countries in this region as cryptocurrency adoption becomes really big and overly utilized in the gaming and online world.
Flying from Antigua to Uruguay, banks are afraid of touching anything tied to the marijuana industry as banks still fear ties to money laundering activities. The Uruguay Republic National Bank is urged to provide services to the cannabis businesses or let the Bitcoin industry take it over. [3] Though cannabis is legal in Uruguay, banks are afraid of touching anything tied to the marijuana industry due to global banking laws.
So, the country is trying to tell its banks to just relax and be more flexible towards growers and agricultural communities tied to the marijuana industry else they will start using Bitcoin. Hmm… So, this news may help explain why the price of Bitcoin is at $4,300 (USD) right now. So, I will keep track of how this news will turn out. In the United States, where legalization is prominent in several states, I've talked to businesses out here in Colorado who even say it's hard to deal with banks.
So, it is not just Uruguay that is having the issue, and I am not sure what it's like in California or Washington state. But what I can tell you is that what they ended up doing here in Colorado is stuff their money in the real estate and other bubble-like assets.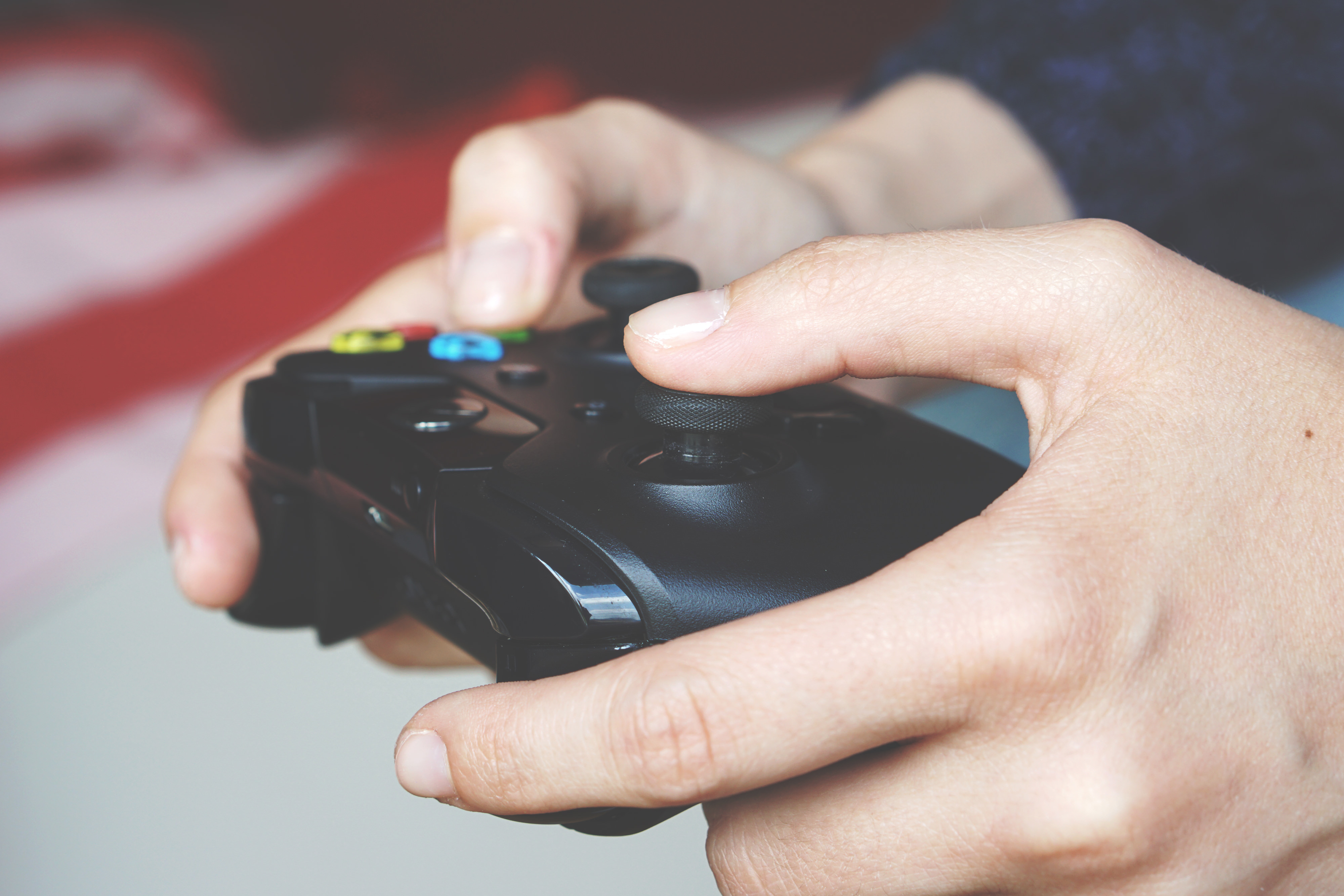 Asian Exchange Kicks Out US Customers. Bitcoin Mining Growth. Children Voting on the Blockchain
Next, turning our focus to Asia, we will go to Russia where Russian Miner Coin ICO wants to compete with China over mining supremacy. [4] A Russian ICO called Miner Coin plans to build mining stations to create Bitcoins. Their plan is to take market share away from Chinese Bitcoin mining companies. It appears that with the Russian government's involvement to some capacity, this will help Miner Coin utilize the excess amount of unused electricity produced in Russia.
This would definitely be a favorable condition for the ICO. And if the Chinese Bitcoin luck has run out, at least they still have their NEO (N.E.O).. The NEO token is currently priced at $50.00 (USD) and takes the 6th place on the Coin Market Cap.
Flying down from Russia, we now enter China, the birthplace of NEO. Here Bitfinex, a Chinese cryptocurrency exchange, is kicking out US customers due to stringent US financial regulations. [5] I mentioned on my show that it is quite possible that we will see these exchanges backing away from the US due to regulatory suits from both the US government and its citizens. So, if you guys have been following up with the news on my channel, none of you should be surprised about this like everyone else out there on social media.
Flying down from China to India, the gold capital of the world, Bitbay, Poland's largest Bitcoin Exchange by volume is trying to enter the Indian cryptocurrency markets. [6] Bitbay will try to establish itself over there by the end of August to open an exchange. India is a ripe environment for this Polish company as the country provides the following:
Population of around 1 billion people.
The government stopping the circulation of 80% of its physical cash during the day of Donald Trump's election, thus making its citizens go more electronic.
Country's fast adoption towards technology.
Flying down from India to Australia, one Australian primary school is teaching students in a socially, depressed area about cryptocurrencies. Concepts like understanding what is blockchain technology, proof-of-existence, voting on the blockchain, programming and verification will be reinforced, which to me sounds too much for a 7-year-old... but what the hell do I know. [7]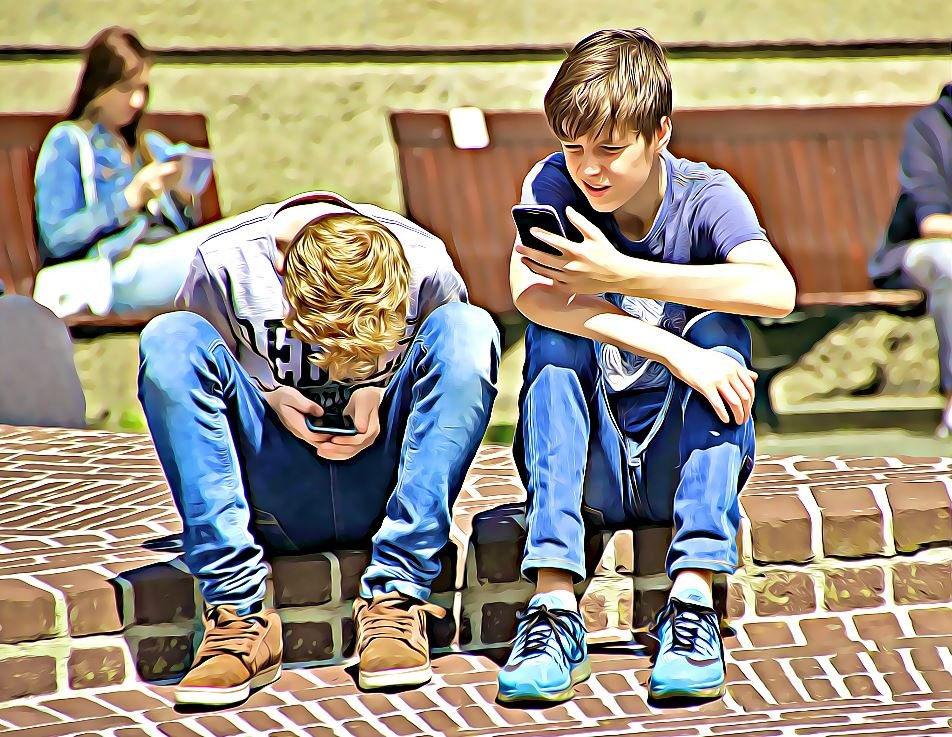 This information comes from Samuel, a reporter from Bitcoin News Dot Com. This primary school program is called "School on the Blockchain." It plans to provide students with many opportunities to explore Bitcoin and Cryptocurrency technology. The program will be comprised of the following initiatives:
Learning QR code building and java coding.
How to work with safe, secure, and unchangeable artifacts using the Steemit blockchain.
Proof of Importance. This is where a voting system will be set up to allow students to vote on what computer hardware they purchase for the school.
Proof of Existence. For example, students will be able to prove if something they have taken, for example like a photo belongs to them.
Learning how to build full nodes for various blockchains in each classroom.
Explore concepts of a blockchain via virtual reality equipment.
Further, this facility will be built out of shipping containers made to look like a physical blockchain.
Looking at the core of their curriculum guys, what I take from this is teaching students how to vote early with the use of technology and blockchain. So, maybe we might all be able to vote at home one day since "blockchain" is safe. I am just being facetious.
It was noted that one student in the article mentioned whether it is possible to push "universal basic income" with this technology. So, be aware guys in Australia. There is a bit of an agenda going on here. The area of where the school is located supposedly is a low socioeconomic area, where the article states, "Historically, this would mean that majority of the students at a school like ours would live their lives in low socioeconomic circumstances."
So, guys, this school to me sounds like one those social experimental studies camouflaged with nice technology. Whether that's a good or bad idea, I will let you guys decide on that. So, what do you think about the following ideas:
Voting on the blockchain
Universal basic income
Identity Verification
Alright gentlemen and the few ladies out there…You can check out references to all this information on Steemit. Thank you for either watching or reading this info. Lastly, you can subscribe/like on YouTube or Follow me on Steemit for more information.
You can reach me here:
Facebook
Twitter
YouTube
Steemit: @Sobuka
Relevant Sources:
[1]. "US Foreign Sanctions Bill Mandates That Governments Monitor Cryptocurrency." Samuel Haig. 8/13/2017.
https://news.bitcoin.com/us-foreign-sanctions-bill-mandates-that-governments-monitor-cryptocurrency/
If you like this article, you may be interested in the following Steemit post(s):
"SEC's Decision On Bitcoin and Cryptocurrency Market. DOA & Cryptsy Hack." By Sobuka. https://steemit.com/sec/@sobuka/sec-s-decision-on-the-bitcoin-and-cryptocurrency-market-doa-and-cryptsy-hack
[2]. "Bitcoin Proponent Calvin Ayre Appointed Economic Envoy for Antigua and Barbuda." Jamie Redman. 8/13/2017. https://news.bitcoin.com/bitcoin-proponent-calvin-ayre-appointed-economic-envoy-for-antigua-and-barbuda/
If you like this article, you may be interested in the following Steemit post(s):
"Bitcoin in the Caribbean Series: Reporting on Jamaica." By Sobuka. https://steemit.com/jamaica/@sobuka/bitcoin-in-the-caribbean-series-reporting-on-jamaica

"Bitcoin in the Caribbean Series: Reporting On Costa Rica." By Sobuka. https://steemit.com/costarica/@sobuka/bitcoin-in-the-caribbean-series-reporting-on-costa-rica

"Bitcoin in the Caribbean Series: Reporting On Jamaica Part II - Veritaseum". By Sobuka. https://steemit.com/reggie/@sobuka/bitcoin-in-the-caribbean-series-reporting-on-jamaica-part-ii-veritaseum
[3]. "Uruguay National Bank Urged to Provide Services to Cannabusiness – Or Bitcoin Will." Samuel Haig. 8/13/2017. https://news.bitcoin.com/uruguay-national-bank-urged-to-provide-banking-services-to-cannabis-industry-otherwise-bitcoin-will/
If you like this article, you may be interested in the following Steemit post(s):
"Bitcoin. A Serious Look into Argentina. Past, Present and Future." By Sobuka. https://steemit.com/bitcoin/@sobuka/bitcoin-a-serious-look-into-argentina-past-present-and-future
[4]. "Russian Miner Coin Wants To Challenge China for Bitcoin Mining Supremacy." Sterlin Lujan. 8/13/2017. https://news.bitcoin.com/russian-miner-coin-wants-to-challenge-china-for-bitcoin-mining-supremacy/
If you like this article, you may be interested in the following Steemit post(s):
"Bitcoin Silicon Valley May Be Moscow. Australia Legitimizes Bitcoin. Korea Mining & South Africa." By Sobuka. https://steemit.com/bitcoin/@sobuka/bitcoin-silicon-valley-may-be-moscow-australia-legitimizes-bitcoin-korea-mining-and-south-africa

"1 Bitcoin = 2.60 oz of Gold. Australia Venezuela Mexico South Africa India and Kenya." By Sobuka. https://steemit.com/gold/@sobuka/1-bitcoin-2-60-oz-of-gold-australia-venezuela-mexico-south-africa-india-and-kenya

"North Korean Bitcoin Miner. WTF?! South Korea Helps Prop Up Bitcoin Prices." By Sobuka. https://steemit.com/korea/@sobuka/north-korean-bitcoin-miner-wtf-south-korea-helps-prop-up-bitcoin-prices
[5]. "Bitfinex Drops US Customers." Kevin Helms. 8/11/2017. https://news.bitcoin.com/bitfinex-drops-us-customers/.
If you like this article, you may be interested in the following Steemit post(s):
"Korea Legalizes Bitcoin. South Africa Regulates BTC. Trump Trade Impacts Latin America. And DubaiCoin." By Sobuka. https://steemit.com/korea/@sobuka/korea-legalizes-bitcoin-south-africa-regulates-btc-trump-trade-impacts-latin-america-and-dubaicoin

"SEC's Decision On Bitcoin and Cryptocurrency Market. DOA & Cryptsy Hack." By Sobuka. https://steemit.com/sec/@sobuka/sec-s-decision-on-the-bitcoin-and-cryptocurrency-market-doa-and-cryptsy-hack

"Biggest Bitcoin Cash Losers - Ignorant, Poor, and "Tied". BCC Killers. India Panel." By Sobuka. https://steemit.com/bitcoincash/@sobuka/usd700-bitcoin-cash-biggest-bitcoin-cash-losers-ignorant-and-poor-india-panel.
[6]. "Bitbay Exchange Enters Indian Cryptocurrency Markets." Samuel Haig. 8/13/2017. https://news.bitcoin.com/bitbay-exchange-enters-indian-cryptocurrency-markets/
If you like this article, you may be interested in the following Steemit post(s) on India:
"1 Bitcoin = 2.60 oz of Gold. Australia Venezuela Mexico South Africa India and Kenya." By Sobuka. https://steemit.com/gold/@sobuka/1-bitcoin-2-60-oz-of-gold-australia-venezuela-mexico-south-africa-india-and-kenya

"Biggest Bitcoin Cash Losers - Ignorant, Poor, and "Tied". BCC Killers. India Panel." By Sobuka. https://steemit.com/bitcoincash/@sobuka/usd700-bitcoin-cash-biggest-bitcoin-cash-losers-ignorant-and-poor-india-panel
[7]. "Australian Primary School Students Explore Bitcoin." Samuel Haig. 8/11/2017. https://news.bitcoin.com/australian-primary-school-students-explore-bitcoin-and-cryptocurrency-technology/
[8]. "Bitcoin Countdown. 7 Days Till Aug 1st. Middle East and Ripple Meet. Coinbase Bans Cuba. Tanzania." By Sobuka. 8/14/2017. https://steemit.com/bitcoin/@sobuka/bitcoin-countdown-7-days-till-aug-1st-middle-east-and-ripple-meet-coinbase-bans-cuba-tanzania
[9]. "Cannabis Loves Bitcoin. Antigua Barbuda Uruguay Russia China India Australia News." By Sobuka. 8/14/2017. https://steemit.com/cannabis/@sobuka/cannabis-loves-bitcoin-antigua-barbuda-uruguay-russia-china-india-australia-news