Nolimitcoin or NLC2 for short is the most underrated cryptocurrency in the world, and I'm going to tell you why!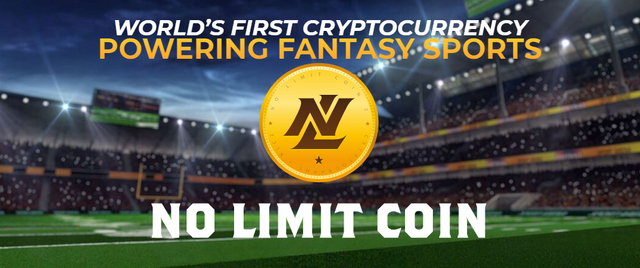 1.) Nolimitcoin never had an ICO, it's a grassroots project that started at 1 satoshi. This means that all the incentive is placed on making a great product, because they never received a cent from the public. Contrast this with some ICOs that raise tens of millions of dollars. These companies can simply cut and run if they choose to, and still make millions of dollars.
2.) Nolimitcoin actually has a working platform right now, it's not a speculative project that promises the moon. You can purchase some nlc2, go on their site, and actually use their product. https://nolimitcoin.org/
3.) The Nolimitcoin currency NLC2 offers great incentives to use over traditional fiat money. It's ultra fast transacting, it's ultra low transaction fees and it's proof of stake at approximately 4% per year, meaning you can passively earn while you play.
4.) Nolimitcoin allows you to purchase NLC2 directly from their site with a Credit or Debit card, so for those who are less crypto exchange savvy, this is a huge plus.
5.) Nolimitcoin is a utility coin, and has a viable use case, meaning it will never be classified as a security and subjected to strict regulations.
6.) Nolimitcoin offers a variety of different games on their platform, so there's something for everyone. They started off with fantasy sports, but have recently added fantasy crypto, and poker. They also intend to keep on adding a different variety of games in the future. I like to think of their platform as a one stop shop for adult games and entertainment.
7.) Nolimitcoin offers low rake fees on their fantasy sports games, about 50% less than the likes of Fan Duel and Draft Kings. On top of that, they offer NO-RAKE poker, which if you talk to any professional poker player, is absolutely unheard of.
8.) The Nolimitcoin community and team are awesome. This is one of the few crypto companies that actually care about their users and investors. Their developers, designers, marketers and even the CEO actually take time away from their busy schedules to listen and engage with the community. If you join their telegram or slack channels, you'll see exactly what I'm talking about.
9.) Nolimitcoin is currently ranked 511 on Coinmarketcap with a market cap of roughly 6 million dollars. This to me is absurd, considering everything going for this crypto.
What I look for when investing in cryptos is undervaluation. Makes sense right? But with all the speculative nonsense, it's sometimes hard to see the forest for the trees. With Nolimitcoin, you truly have an undervalued gem for all the reasons I listed. I would love to hear your comments, and discuss some other undervalued gems. Thanks for listening!