A Critical Point In The Next 24-72 hours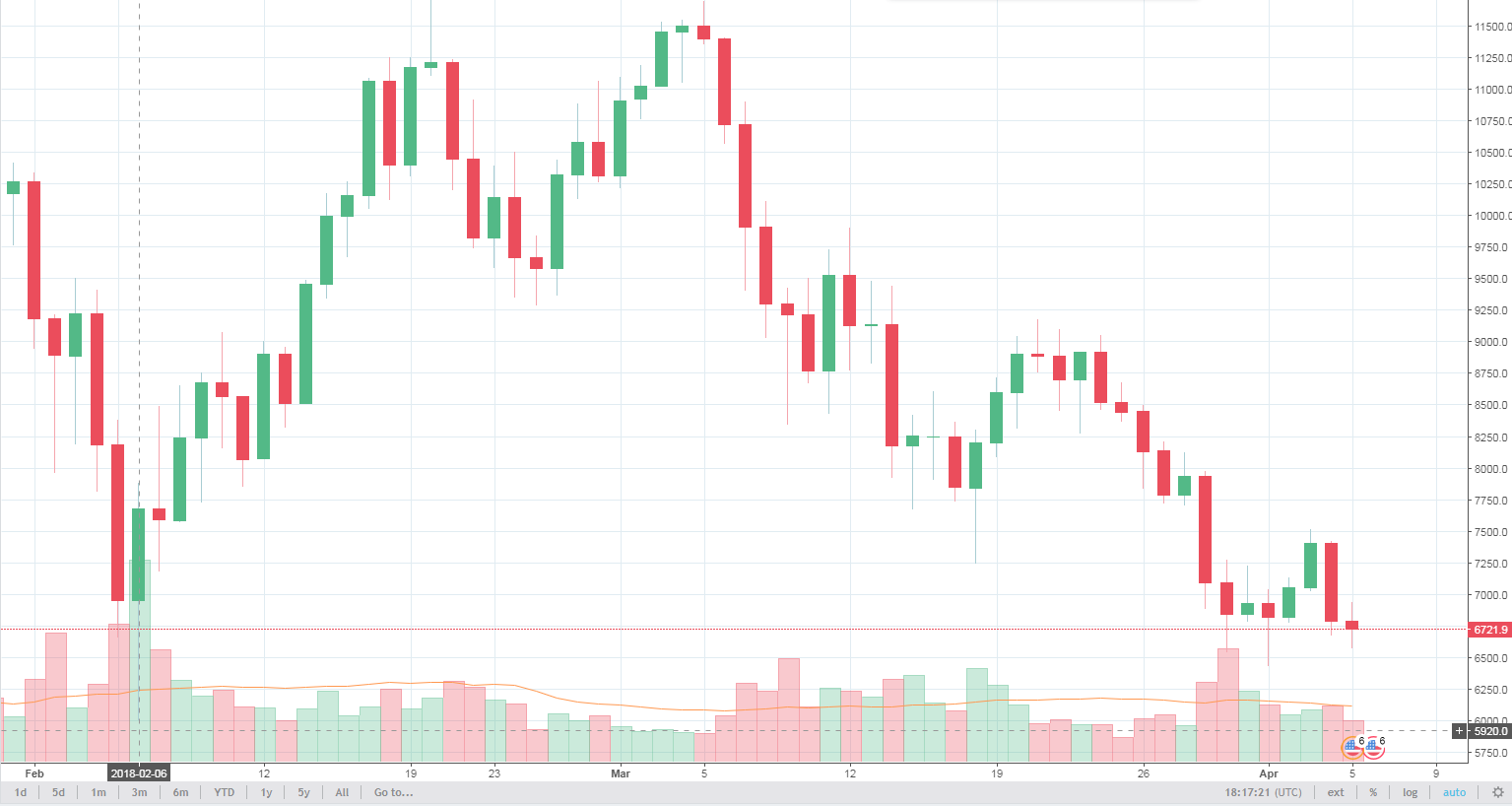 Since spiking to $20,000 in December bitcoin has been gradually declining at a pretty consistent rate. Since that high, the low point has been right around the $5,900 mark. On February 6th there was a massive dump and it started right around where bitcoins current price is.
What Is Going To Happen?
I am by no means an expert but I will give my uneducated opinion. Personally I believe that despite recent good news, the down trend will continue. Why? Because at this current time I see no reason for the trend to not continue unless the same people that are supressing the price are ready to give it massive support and the previous low. But I have no reason to suspect that at this time. I believe the short will continue for a couple weeks yet. I would love to see some upside and I would really enjoy listening to the mainstream news when it goes for the next big rally. It will be very amusing. Either way, I am ready.
What are your thoughts? What news do you think is affecting this currently? Thanks for reading!