Cryptocurrency Trading Signals - FREE and VIP Subscription Available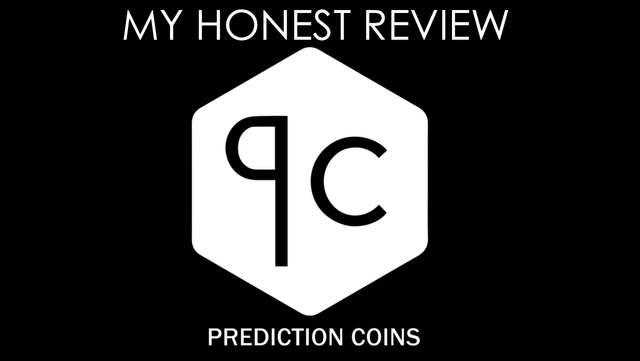 About Prediction Coins
As stated on their website and i quote "Prediction Coins is a platform for assessing inversions that combines the latest technology from Machine Learning with classic indicators and the latest news in order to offer an improved experience for all of our users, and to help them obtain faster and better benefits from marginal and long term trading."
What does this mean exactly?
Prediction Coins claims to be a site that works with Machine Learning applied to the Cryptocurrency market using various API's that intends to help the end user leave the guess work out of how the markets work and how they trend.
How does it do this?
By using different algorithms and parameters that belong to the technical analysis. The Machine learning substitutes the analysts work by studying graphs and other variables.
How accurate is Prediction Coins?
At the time of preparing this quick review , the strategy has between a 70-90 accuracy. This can depend on market conditions. The team usually also post successful or failed outcomes on Social media and you can also see past predictions results as a member online. I would always suggest trying out something before diving in, however, they do have a good track record as far as I can tell and I have spoken to some other members that are happy with the service. Always do your own research (ADYOR)
Is the UI easy to use?
I have found the icon based User interface an easy to use system and it mimics this simplified nature on your mobile device too.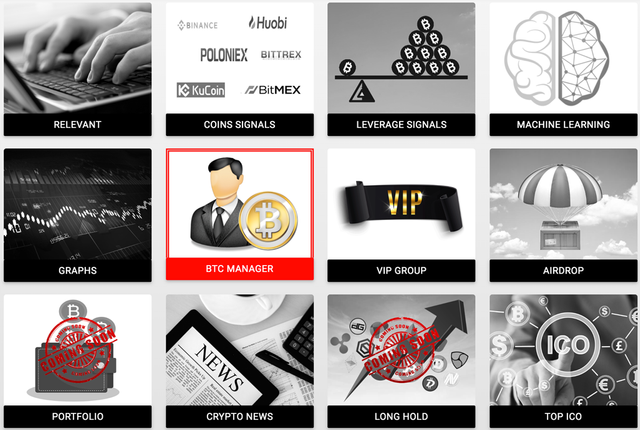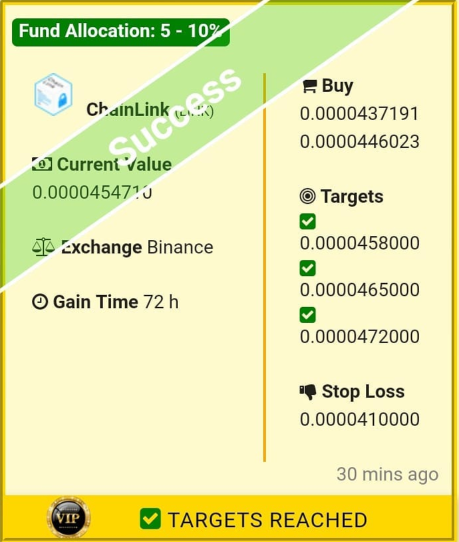 What features come with Prediction Coins?
You can sign up for FREE or Choose a VIP Subscription:
The key differences are the amount of Signals you receive from the expert team of analysts.

A VIP subscriber also has unlimited viewing of the machine learning content.
The VIP is also limited - there are still seats available at the time of writing this.

You can in fact receive email alerts even when on FREE subscription I have noted.

I really like the INFO Section and the team do a great job in keeping it up to date regularly on upcoming events etc.

The News section also links to Cointelegraph news feeds to help keep you in the know all from the one site.

Through the Graphs Menu tab you can view BTC trends from TradingView and other trading platforms

They have a daily update of the best Airdrops you can join and get some free coins or tokens , I have noticed that these appear to be higher quality airdrops than what some of the airdrop groups are putting out daily to subscribers.

There is also a recommended Top ICO featured on the site and reasons why you should look into the ICO with a breakdown on the Metrics, Strengths and Concerns. It also features the method of investing and minimum investments etc.

They also have a section called the BTC Manager - Which they claim to do the following as per their site text "BTC manager is a section of Prediction Coin where we invest for you, our goal is to achieve for you 10% (regular users) and 15% (for VIP users) the benefit of your investment every week or every two weeks, depending on the state of the market, your money will be invested in Bitmex by number 20 in the Bitmex world ranking or by Prediction Coins traders".

Being part of the BTC Manager it states that you can also withdraw your money after 7 or 14 days and that they have a security fund in place so it is impossible to lose more than 20% of your investment for VIP users and not possible to lose more then 35% for regular users. To take part in the BTC Manager , the minimum investment is 0.01 BTC and maximum of 1 BTC. You also have the ability to contact them if you wish to invest more. There is a realistic referral system benefit that appears to me as achievable to maintain over a long term, it's only 1% weekly. SO that is a refreshing sign to me anyway.
Is the site only ENGLISH Friendly?
Well I personally only speak english, but it appears to use Google translation for all the pages, so this would appear that it also caters for other language - not to sure how well this works as I unfortunately only speak and read english :(
Machine Learning - Bitcoin Prediction - How does it work Reference: Prediction Page on Prediction Coins
Now i am not usually one to copy and paste, but they sum up what the Machine learning and how the Bitcoin Predictions work better than I could - quote "We have a bot collecting various parameters of BTC every 10 min from the webs: https://api.coinmarketcap.com, https://www.bitstamp.netand https://blockchain.info. Through artificial intelligence with a recurrent neuron network GRU we do a training and we obtain a model. We put the model into operation to realize the predictions of the BTC value. The model is updated daily to improve the predictions of Machine Learning.
Do not worry if the value from which the prediction was made is a bit higher or lower than the marketplace you are using. The value of the prediction is obtained from CoinMarketCap which makes the average of all the Bitcoin values in all the marketplaces where Bitcoin is used. For example, there are some markets where the value of the BTC follows $ 20,000, it is a small percentage but it distorts the total average value.
Price Ranges:
Small: is for variation less than 50$.
Medium: is for variation less than 200$.
Big: is for variation more than 200$.
Time Prediction: UTC+2 hours"
If you would like to join and help reward me for giving you this insight into something i see as an extremely reasonable proposition for reliable crypto signals - then feel free to join up through THIS LINK
Does the System only offer Bitcoin Signals?
Absolutely not, they offer all coins , from what I have seen , they use Binance, Bittrex, Huobi, Kucoin, Bitmex, Crytopia and potentially other exchanges i haven't seen listed on signals so far.
How do the Signals work? (Leverage Coins Recommendation)
All signals contain an entry price, with 3 sell targets and also a stop loss value so you can avoid losses in case that signal doesn't achieve the sell target. Prediction Coins are connected to BITMEX API (it loads and refreshes data every 60 seconds) and the recommendation of what to do in each moment is automatically updated with the values: HOLD / BUY / SELL depending on the signal. The price is in respect to the BTC as the pair.
You also have the option to follow coins with email alerts, you will then receive a message when you reach any of the targets from the signals. Only one message will be sent each time a target is achieved. If the target 3 is achieved you will no longer receive email alerts for this coin. You can easily stop receiving email alerts by Unfollowing the coin from the dashboard.
Here is a couple of recent Bitcoin Predictions - I won't only show you the success stories of course.



Can I use it from my Mobile phone?
You sure can! You can download the iOS or Android version through the links on their site





What kind of other support will you receive?
The group have active Telegram , Twitter and Instagram channels and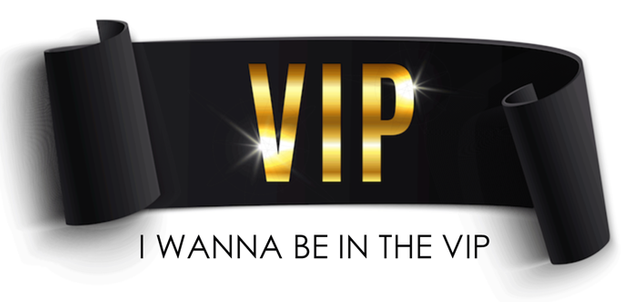 Here are the key differences between a FREE membership and a VIP membership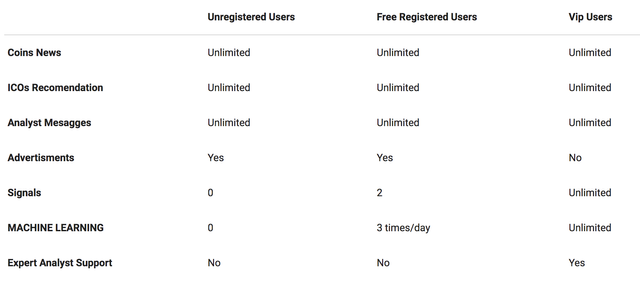 How can I pay for VIP?
Prediction Coins accept payment for VIP subscriptions can be by PayPal, ethereum and bitcoin.
The different packages available:


The Verdict
A couple of things to note, The site is relatively new , first registered the domain 2018-06-04, however, from my interactions on socials, everything seems positive and to be running smoothly, even with the current market conditions. I am going to give it a solid go, I find the $100 one month VIP a reasonable buy in price to enable me to see if I should continue, I think it's a lot more attractive than committing to a whole year right off the cuff. I like the fact that the site is encouraging real articles across the internet and forums in particular in return for trial periods as a VIP. This seems like they are up for REAL users to test and give accurate feedback through social networks and the like. Remember you can test it out for free and earn VIP status for posting articles !! Also remember to use the stop loss mechanism whilst trading to really minimise your risk.
Can I give more information on my results? I will post them every few days and let you know how well i am doing and in an honest and reliable manner!
If you would like to join and help reward me for giving you this insight into something i see as an extremely reasonable proposition for reliable crypto signals - then feel free to join up through THIS LINK
Remember to always do your own research and that this is by no means investment advice. Good luck and happy signals - even for FREE! Don't forget you can join and get free access to the VIP area to test for short periods of time and also receive limited free signals.
Join for FREE today through THIS LINK