Blackfriday In Crypto is a Fact!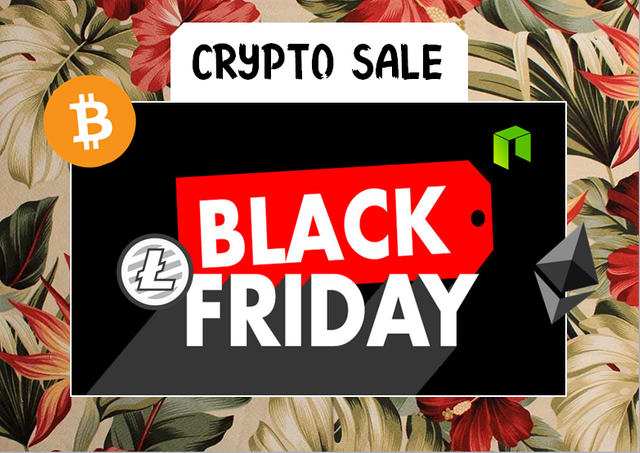 It can't be missed! Blackfriday is everywhere and people are going in beastmode to get their hands on that toothbrush with a 50% discount! Though it seems that not only toothbrushes, games and clothes have a 50% discount but also crypto has gone down with an extra 12% this very evening! Wich bring us to a total drop of 40% now since 6400! 
Now you're brain has probably started cracking, if this again is a good opportunity to buy in these lows for the longterm!? The answer is.... I don't know :)! But what i do know is that even though the famous quote "buy while theres panic, sell when theres greed" You should definitly consider if you really want to enter the cryptomarket right now.
Long term hodl
Panic is the behavioral outcome of emotional trading and emotional trading tends to go beyond everybody's expections. This means that support and resistance are completely ignored and prices can go to targets nobody could have predicted. We should bare in mind that We are below 6k. The mother of all supports has broken and an insane amount of bearish momentum has been seen eversince we broke that support. It's foolish to think we see a major reversal right here that will lead us right back to the 20k. 
Trading
This volatilty however is amazing and can be very profitable if you use it wisely rather than buying in low and hodling again. I myself just made a beautiful trade on a pullback back to the upside wich allows me to overcome alot of stress and get a good bunch of sleep during the night without having to worry i wake up tomorrow with major losses. 

Trade 25-11-2018 btc.usd long position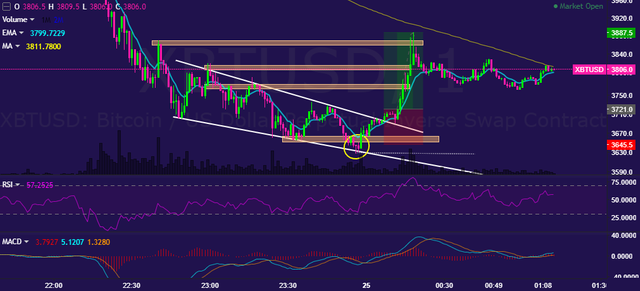 It's simply funny that blackfriday is happening at the same time the cryptomarket is seeing dramatic losses. There is alot of opportunity now, but ask yourself how you want to take advantage of it. Keep in mind as traders we don't look for probability but for what's likely.