Update
According to this article in Techcrunch Taylor Monahan, who started MEW with Kosala Hemachandra in 2015 announced a new company called MyCrypto.com yesterday. It's initially a forked version of MEW.
MyEtherWallet will continue to be online until it, for whatever reason, is not online. As we do for a number of products in this space, if we at any point determine the domain to be compromised, serving malicious code, or otherwise detrimental to the community, we will do what we can to warn the community and prevent use of that codebase and website. However, we wish the best for MyEtherWallet and hope it continues to be a viable product in this space.


OK..but, why did you take over the MEW handle on Twitter? It sounds very strange..UPDATE: The answer to that is probably because she ran the myetherwallet handle her self privately. Now she changed it. I would say there is enough confirmations online now that to conclude that MyCrypto is legit.
MyEtherWallet's Twitter handle has been hacked, and has been rebranded to "MyCrypto". The people behind is claims there is a rebranding going on. But there were no information from the MyEtherWallet handle.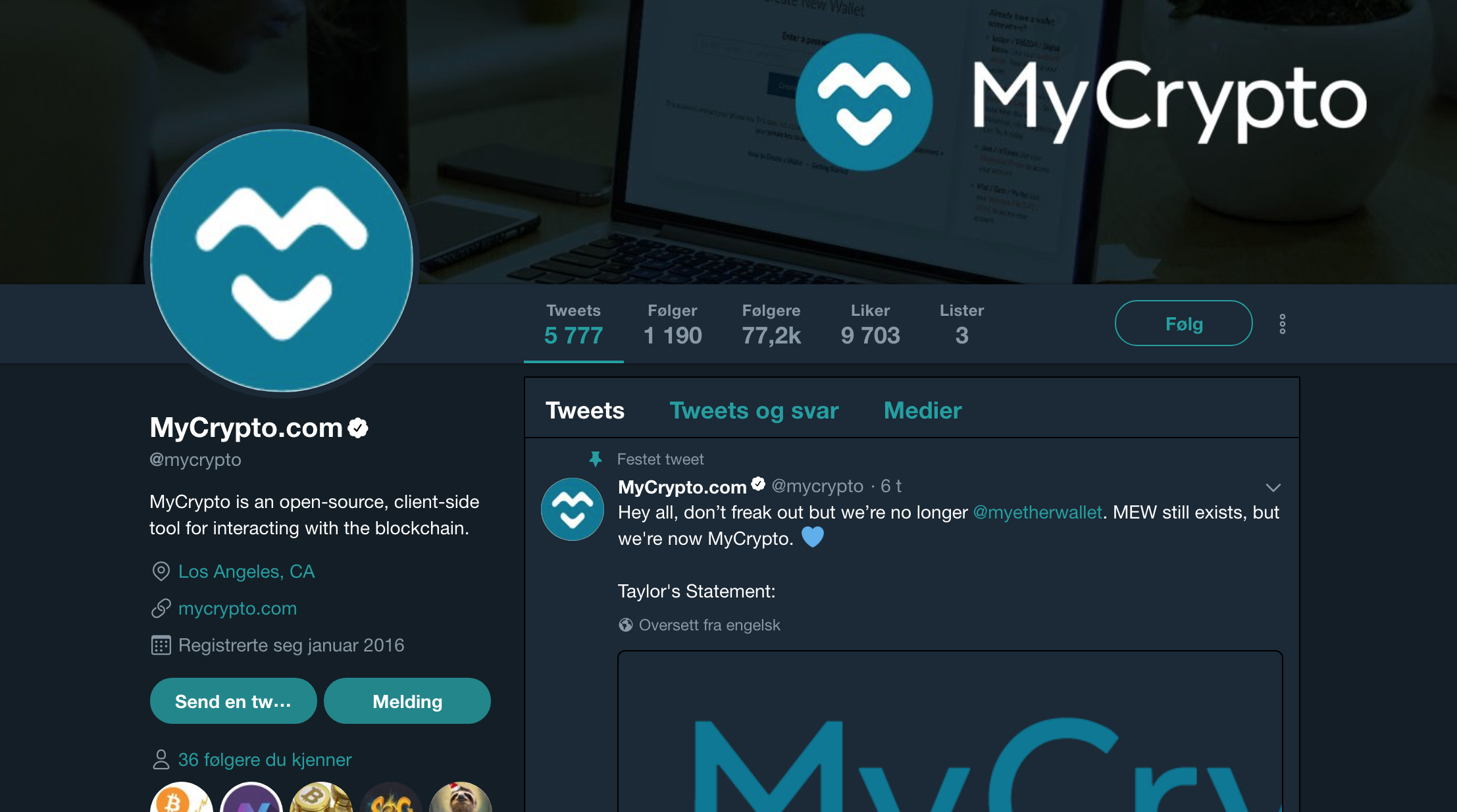 Whereas this handle, claiming to be the real MyEtherWallet account claims their handle was taken over without their knowledge.
This is not cool.
It is adviced against visiting any MEW or "MyCrypto"-related sites.
There is an article on Medium written by one of the people behind MEW, Taylor Monahan.
https://medium.com/mycrypto/mycrypto-launch-6a066bf41093
Meanwhile people are reporting that the MyCryptos site is a scam.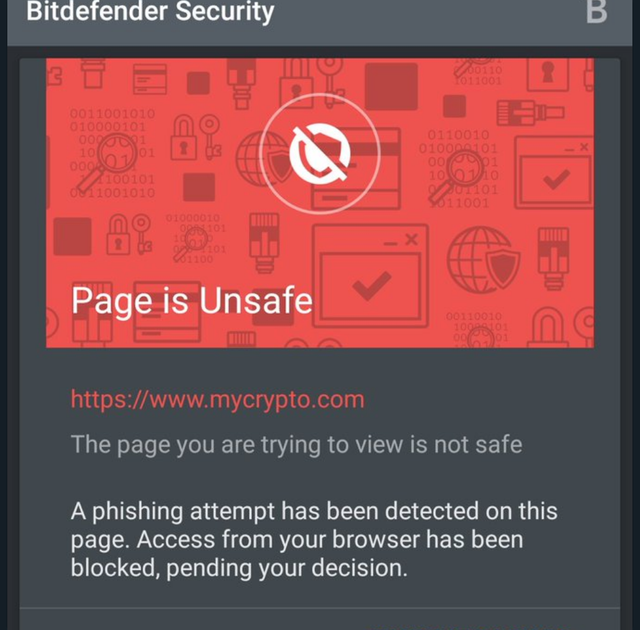 I would be very careful right now and wait it out.