Bitgrail bad news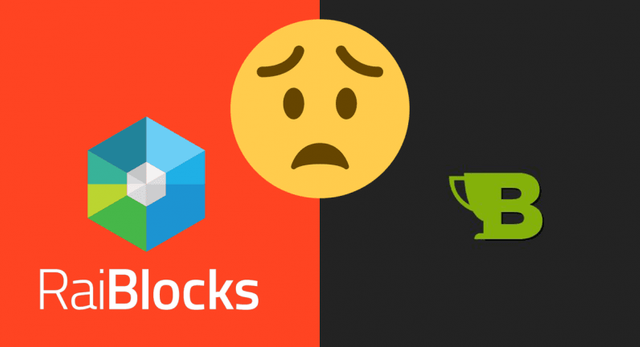 Two hours ago it was published on Bitgrail website that 17 million worth of Nano coins were hacked. As you may already know, we reported also some days ago the Scandal that happened when the CEO announced that all XRB positions would be exchanged to BTC after the non-EU accounts were verified.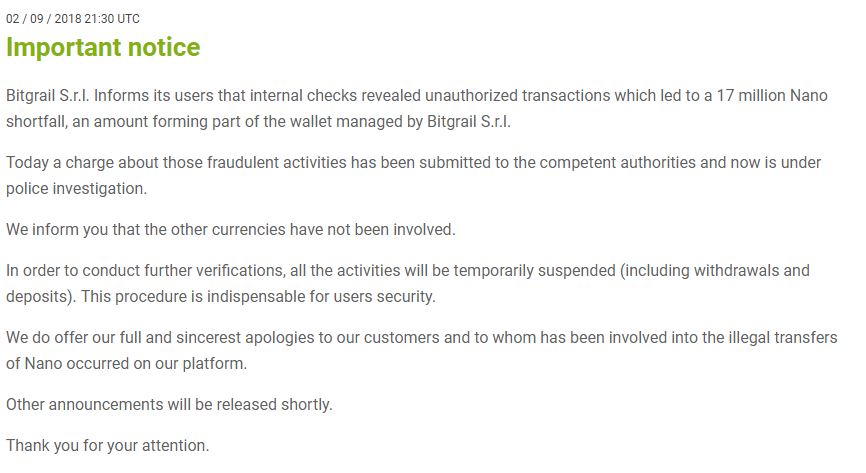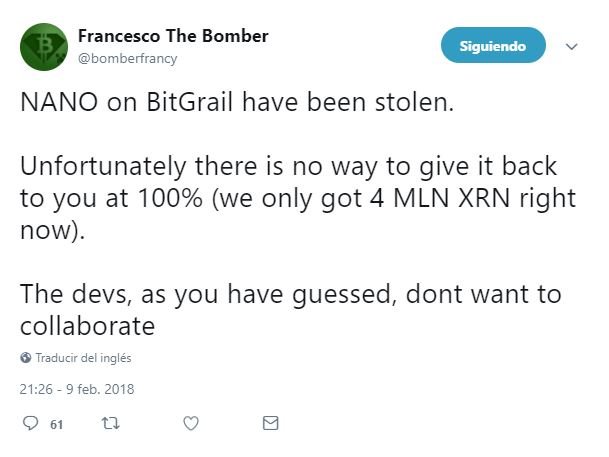 As you know I do not like to spread FUD, hence I would only say that I find highly suspicious that this is happening so shortly after the last week's problems with Bitgrail. This smells fishy and I hope that the Financial Italian watchdogs, if not the European ones, would come and take a close look to what happened.
Furthermore, I hope that this will not further impact the lack of credibility in the crypto space.
Nano deep in red after news
As expected the market has reacted with a 20% plunge on Nano price at the time of press.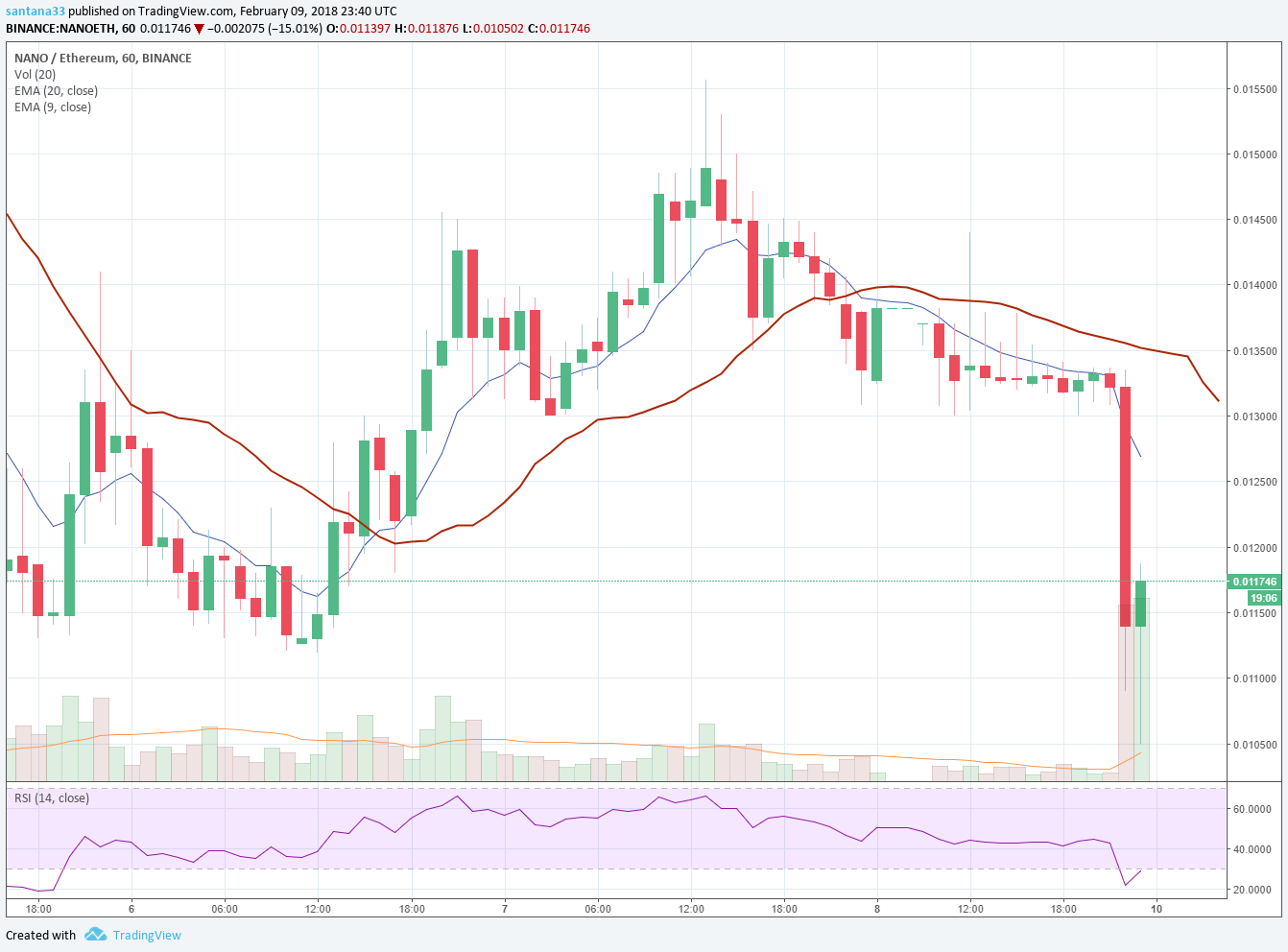 Be safe and start putting your assets in hard wallets, avoid by all means keeping your money in wallets where you have no control of the private keys