Bitcoin is very expensive and inefficient currency
Anybody who has used Bitcoin lately is probably aware how slow it is. But that's not the only weakness of Bitcoin. It's also very expensive.
Transaction fees have been rising because people want to get their transactions included in within a reasonable period of time. But don't be fooled to think that transaction fee is the only cost.
Usually people tend to forget that transactions are subsidized with the block reward. Currently block producers get 12.5 btc in addition to transaction fees. That's quite a big sum if you compare that to how many transactions are actually processed. What makes Bitcoin so inefficient is the fact that blocks are already full. No room for more transactions.
How inefficient it is? You can see the full cost per transaction from Blockchain.info's chart.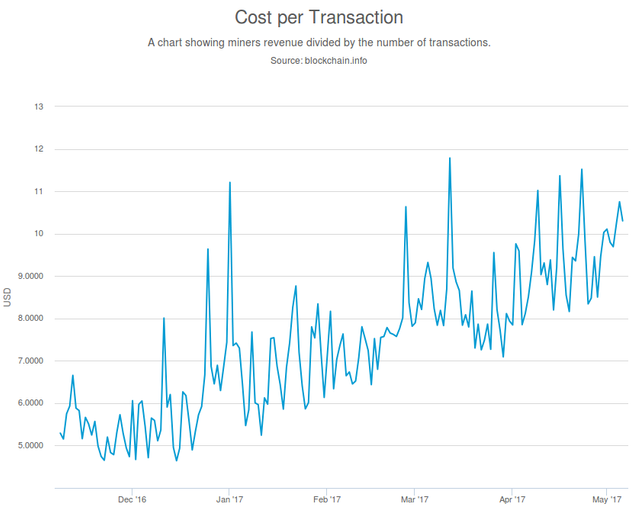 Lately it's been around 8-11 dollars per transaction. Just think about it a little while. If the inflation is accounted, people are paying approximately ten dollars for one transaction – and it's going up.