Bitcoin - 9/30/19 - Ok let's re adjust again! Plus a quick scalp for profit!
Here we go again! Got the count a wrong, but still had such a great entry I was able to scalp 2.41% profit. Often I just monitor my trade and watch it bounce up and down. I decided to sell and see if I can reenter at a better price! Ok here is where I got it wrong and what it appears to be now! Oh and this chart is inverted! 🙃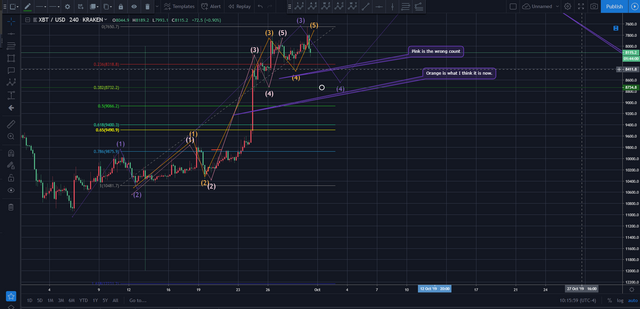 https://www.tradingview.com/x/iWRsqdkQ/
Ok Let's look at smaller time frames to see how I played my small scalp and where I want to reenter.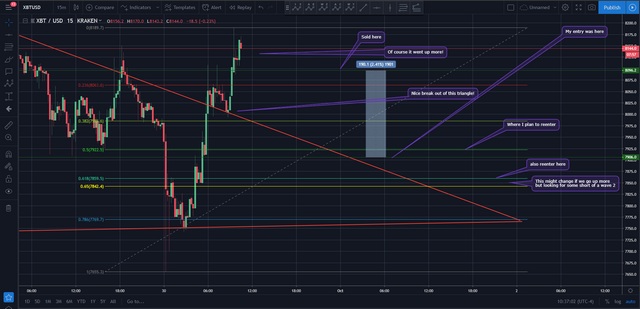 https://www.tradingview.com/x/Ck3C0GsB/
We will see if Bitcoin cooperates! If not readjust again! This is not financial advice! This is more of my trading journal than anything! Good luck and Good day!