Bitcoin - 11/17/19 - Sitting in the golden zone, waiting for a reaction!
Not much has changed, indicators still look good. Finally seeing a reaction, I'm hoping turns into something bigger. Even if we don't moon here we still should be a decent reaction upwards. Also we should see a "1,2" here so expect a small retracement.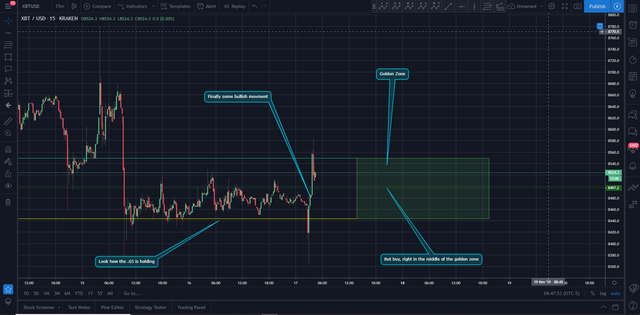 Just put this chart up to show that .65 holding. Patience is the name of the game here. Let's look at the 4 hour RSI chart and see how we are trying to break the resistance.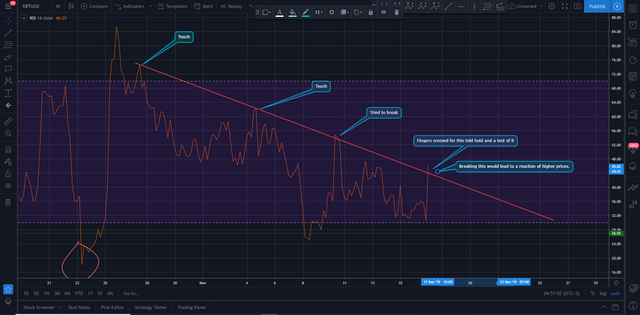 Always there is room to go lower. My last blog I showed we are still not in the golden zone on the larger move. For now I will play this one and I'm optimistic about my position. This is not financial advice, this is my trading journal. Good luck and good day!