Bitcoin - 10/8/19 - Finding a target
Ok well I'm in and looking for an exit that will yield the maximum profit! Based on the current movement I'm not to sure that we will reach the target I had previously stated.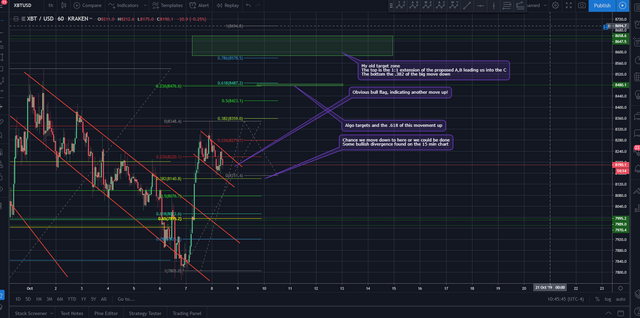 https://www.tradingview.com/x/4l7UPzqC/
Tough to say target 1 or 2? Based on the "A" wave, looks like we might only hit the 1st target. I would just sell now, but this move could be double the profit and I know we are gonna go up at least once more. Some are theorizing that this was the bottom and we are headed for a major bull run. I'm not that convinced, let's wait for more info! This is not financial advice! This is more of my trading journal than anything! Good luck and Good day!