Bitcoin - 10/6/19 - Ready for lift off!!!!🚀🚀
If you follow me you know I've been calling to go long for a while. I was just waiting to try to get the best position! Got maybe not the best, but really good! As we hit the ranges I've been calling for. I still want to see a wave 4 before we go down again. We just hit below the .618 and the .65, indicators are bullish. So let's hope for the best!! Here is a review of my chart from yesterday, with as always, new notes!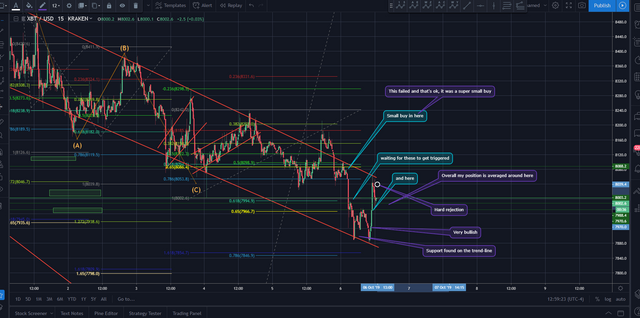 Some bullish signs, that can even be seen on higher time frames.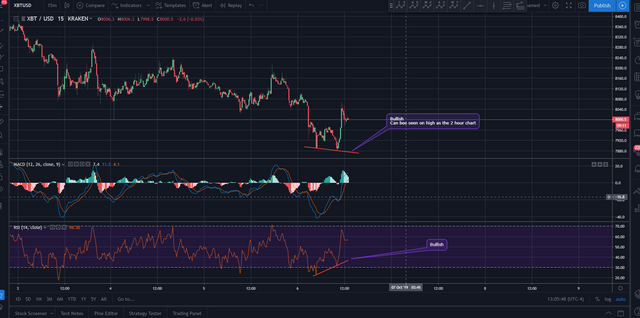 One more chart for you on the 2 hour time frame. How this possible break out could look, gonna take at least a day or so!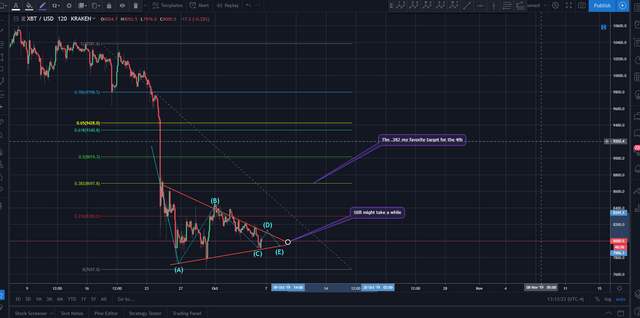 This is not financial advice! This is more of my trading journal than anything! Good luck and Good day!