Bitcoin - 10/5/19 - Keeping it simple. It's time to start buying/accumulating Bitcoin!
I watched a TA video this morning from one of my most respected Bitcoin Elliottician. Through the years he has been very professional and from watching him, he knows his stuff. His video today was about how if he could, he would smack you in the face and tell you to buy bitcoin. Yea it's great finding the bottom and being able to buy there, but we are clearly in the buy zone!
Let me show you why this is urgent....
This is on the weekly chart.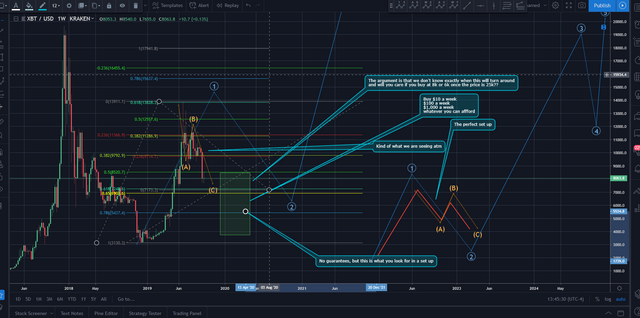 https://www.tradingview.com/x/nOYm69N3/
Sure solving the riddle and finding the bottom is great, but look at the big picture. We are in a buy zone! It's go time!
On a short term note. I did get one buy in as I called yesterday. Now it's time to wait to see if we go up or my other buys get triggered! Here is the chart....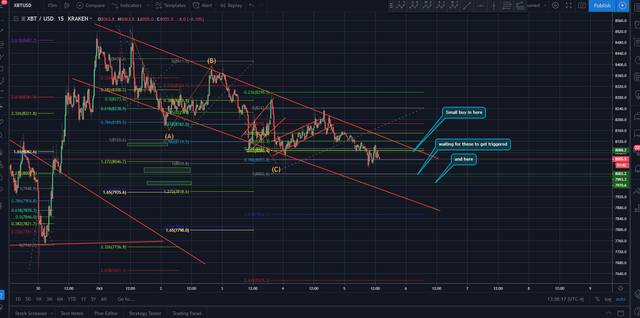 https://www.tradingview.com/x/hBMf5fRW/
This is not financial advice! This is more of my trading journal than anything! Good luck and Good day!