Bitcoin - 10/4/19 - Was that it?
I've been waiting for the price to hit my buys, which it would have if I did't move them. Seeing an opportunity forming, but I think I will pass and wait for something better.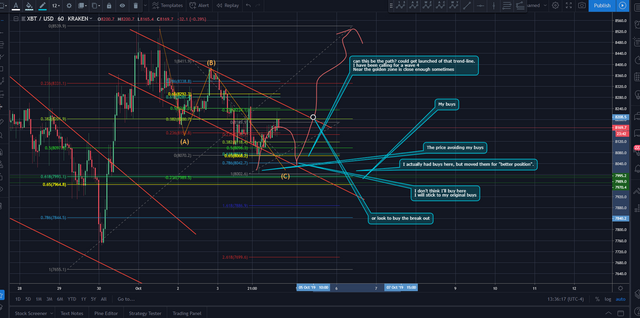 https://www.tradingview.com/x/GcgnGuUB/
An old chart with some new notes...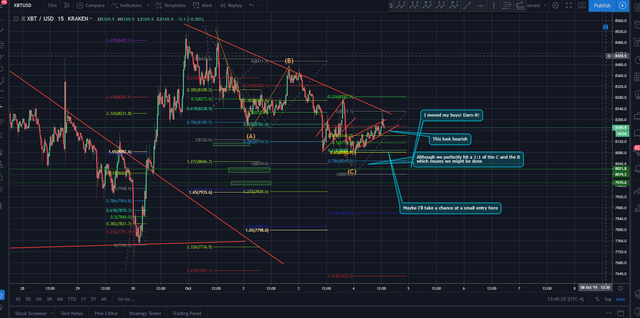 Maybe I'll take a small gamble and add if things look good! This is not financial advice! This is more of my trading journal than anything! Good luck and Good day!