Bitcoin - 10/2/19 - Looking long term...
Ok yesterday's blog stays the same not to much has changed short term. Looking for a small retracement and then the 4th wave up. So I decided to look at larger time frame counts, to see if things still look good! They do! Let's take a look!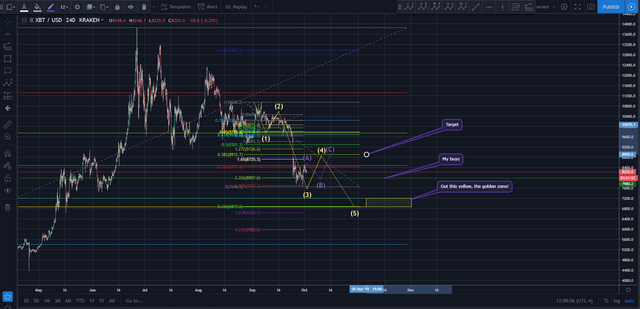 https://www.tradingview.com/x/HxYNXvB4/
Ok but looking at this chart I noticed something else, that should be considered.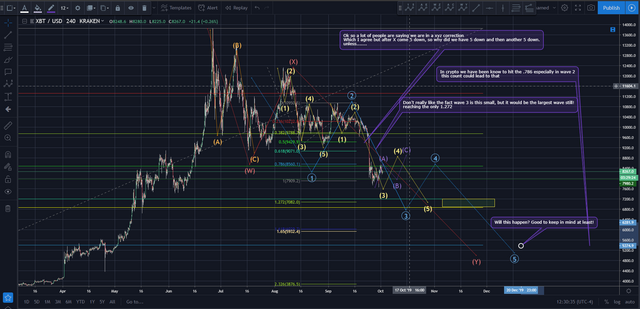 https://www.tradingview.com/x/WOEgPZZX/