Bitcoin - 10/14/19 - Still waiting.....
Still certain we are going down long term, I'm not going long, but waiting for a good opportunity to go short. This has already paid off as we took another small step backwards. Seeing that I am leaning for an uptick, but once again just gonna go short. Here is my chart...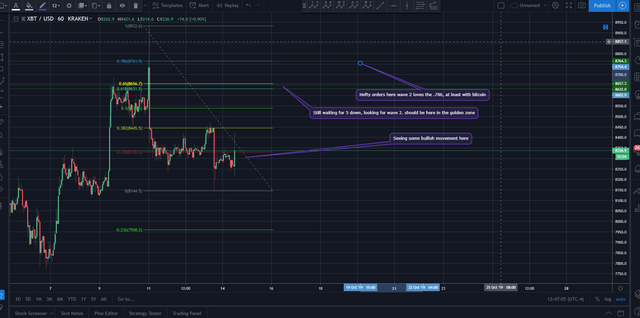 Long term still looking for 7.2k/6.9k. Once again I'm waiting for the short, if I would have gone long from last blog I'd be down! So good call being patient. This is not financial advice, this is my trading journal. Good luck and good day!