Bitcoin - 10/11/19 - Short entered and closed, boy that was quick!! BAM!
Man that chart aged well! From just yesterday, I was calling out my plans to short. Man what a good play! I woke up and saw the 5.5% profit and cashed out! From what I have experienced trading so far, anytime I make over 4% and it stalls I'm cashing out! Plus slight bullish divergence on the 15 min chart. Let's look at this beautiful chart!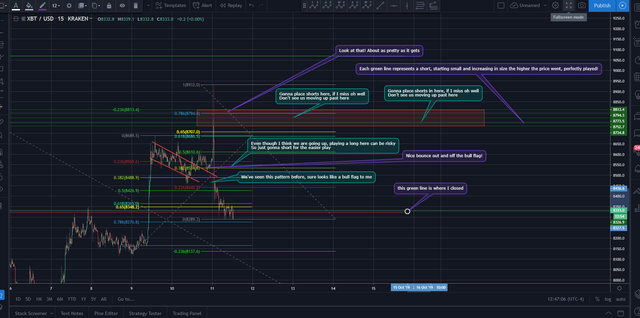 Ok so what's next? Let's look at least what my next play is. I still see lower prices so I will be entering another short. Let's see from where.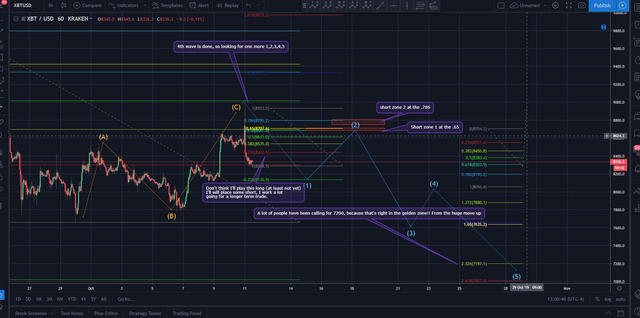 If I think I can catch the long I might, still early all this these charts might need to be adjusted. This is how I see everything atm. I will be waiting up there with my shorts! This is not financial advice, this is my trading journal. Good luck and good day!