Bitcoin - 10/1/19 - Making Moves!
Trading can be like full court basketball. You can play at a really slow tempo or "run and gun" forcing the issue. A while back I felt like I was making to many trades, now I feel I'm not making enough! With that said even in basketball you can make more turnovers trying to force the ball. Same with trading, so I must be careful!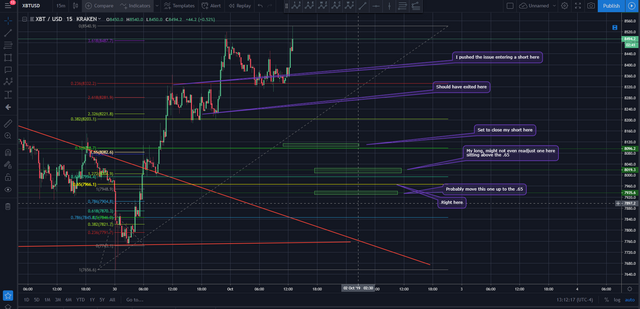 Don't think I will adjust anything. Except that last buy. I really thing we are done with 5 up, so betting on that retracement! This is not financial advice! This is more of my trading journal than anything! Good luck and Good day!