Blockchain Fund provides "psychological support" lost from the jumps of the exchange rate of bitcoin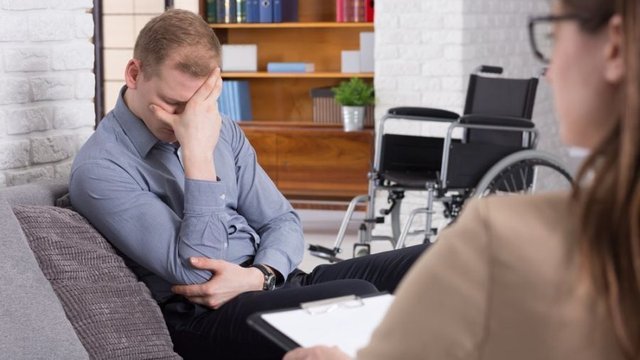 The Russian company Blockchain Fund is launching a service of "emergency psychological assistance" in Moscow for those who are worried about the fall of the bitcoin rate.
A sharp decline in bitcoin-in December, the price reached $ 20 thousand, and in recent days fell below $6 thousand – affected the financial position of those who invested in the cryptocurrency at a price peak. Nakupavshis expensive equipment beginners-miners, whose income has fallen along with the price, suffering losses. The most far-sighted psychologists of the company believe that this can even lead to mass suicides.
According to the owner of the Blockchain Fund Andrey Karpachev, now the victim of investment into the cryptocurrency will be able to tell your story to qualified professionals who will help him to cope with emotions and return to a normal life, if that's even possible.
The room free hot line for psychological assistance had to start work on 7 February, however, on the website of the company at the moment there is no contact information for seeking support. Recording on individual techniques and advice (probably paid for in a completely devalue bitcoin) is discussed separately.
Meanwhile, the price of bitcoin has grown over the past two days and is now at $8000, partially won back the recent losses. If bitcoin will continue to demonstrate such irresponsible behavior, psychological support may be unnecessary.
Source of information: https://bits.media/news/blockchain-fund-predlagaet-psikhologicheskuyu-podderzhku-poteryavshim-ot-skachkov-kursa-bitkoina/